How I Miss Thanksgiving!
Living abroad in Italy is exciting and exhilarating. I met Mr. Italicano here. I have made extraordinary friends here. I started my business while living here. I love the challenges and adventure that each new day brings while living in il bel paese.  I am grateful and I am thankful each day, yet…I miss Thanksgiving!
I miss the smells from the kitchen mingling with the sweet candles burning. I miss the chaotic sounds that fill the house: the clinking and clanking in the kitchen, kids laughter in the play room and lively shouts coming from the living room after a touchdown.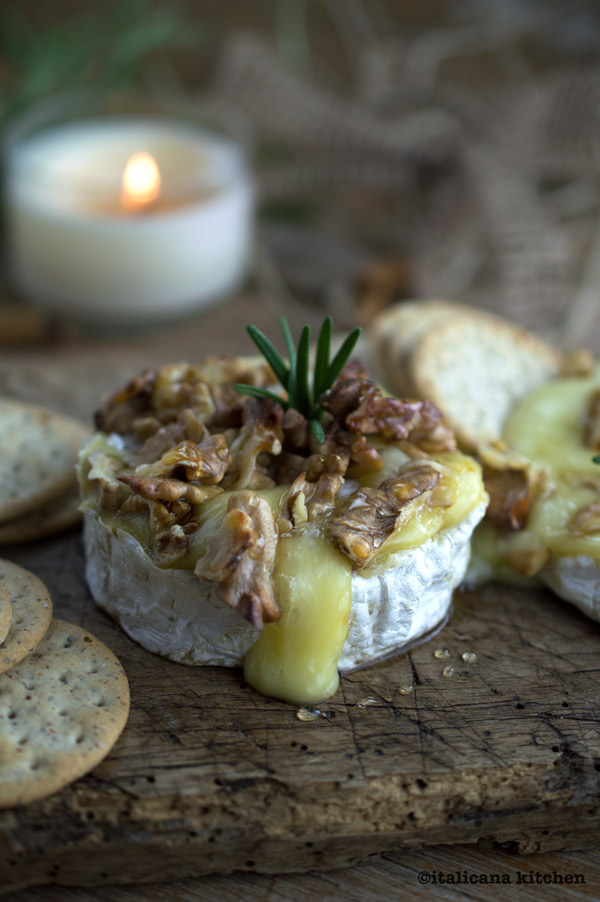 One of my favorite Thanksgiving Day foods of all time is this simple baked brie recipe. It takes minutes to through together, but it is one of my favorite comfort foods that reminds me of all those special Thanksgiving holidays shared with family and friends. And, even if I am thousands of miles away, I can relive those feelings in one delicious bite. Thinking of you and wishing you a very Happy Thanksgiving to you and your loved ones. Enjoy your day!
Easy Baked Brie
This is one of the simplest, no-fuss holiday appetizer recipes that is always an instant crowd pleaser. There are countless variations to this easy baked brie recipe, but you can never go wrong with the classic.
Ingredients
Brie (in whatever shape and size you prefer)
Walnut halves, roughly chopped
Honey (I used organic acacia honey)
Instructions
Preheat the oven to 375°F (190°C). Line a cookie sheet with parchment paper.
Cut the top off the brie. (Don't discard! I usually eat it right away or cut it up and toss it into my next salad.) This is purely for presentation so that the melted brie stands out on the platter. Alternatively you can skip this step.
Put the brie on the lined cookie sheet.  Add just enough walnuts to cover the top  and drizzle with a good swirl of honey. Bake for 10 minutes or until the brie starts to melt.
Serve with crackers, bread or apple slices.
Looking for other great Thanksgiving recipes? 
Here are some of my favorites:
APPETIZER: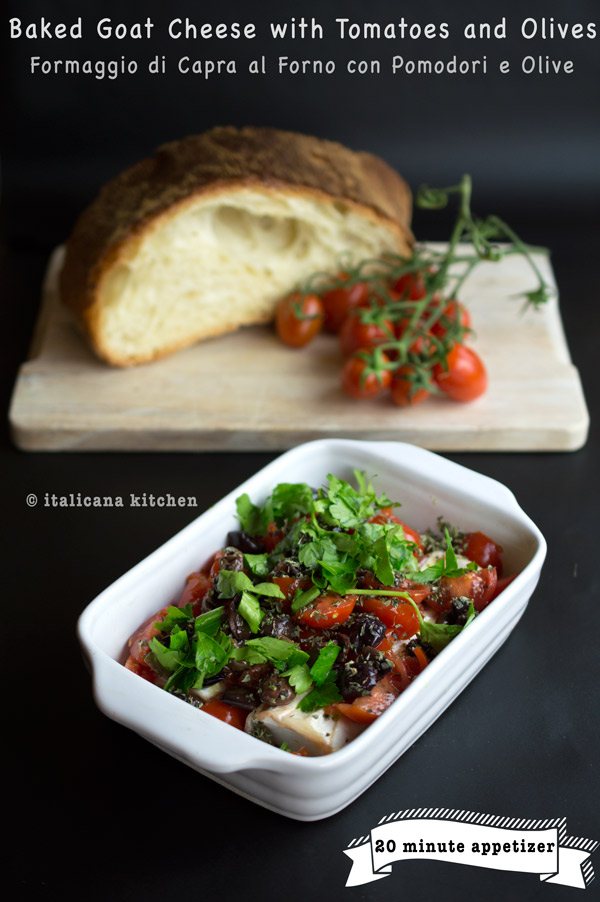 SALAD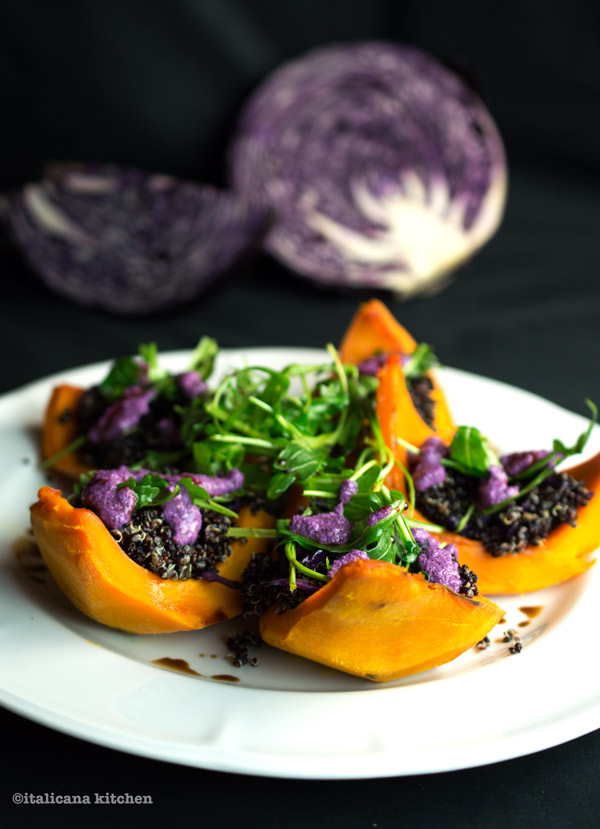 SIDE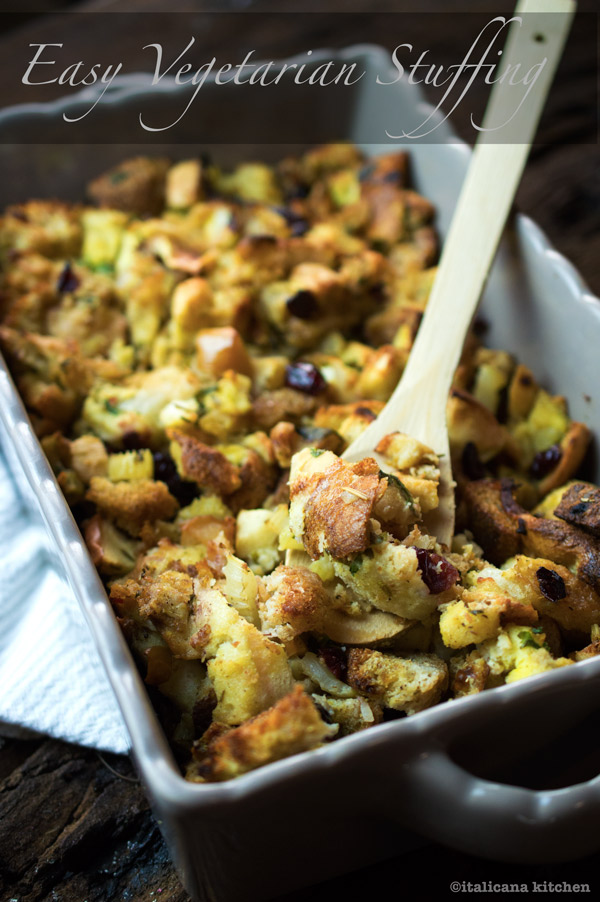 VEGETARIAN MAIN DISH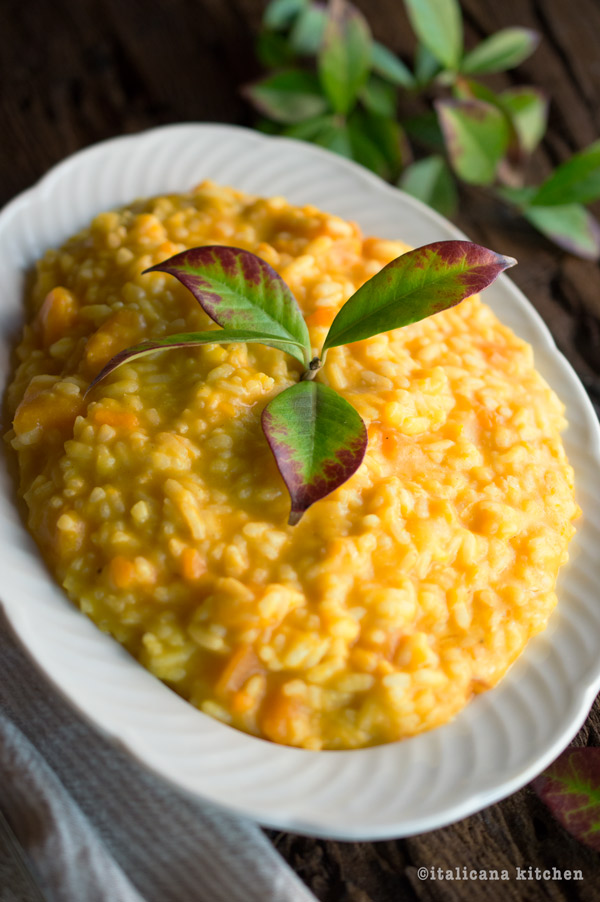 DESSERT
Related posts: