What I love about Italian cooking is that it follows seasons :: stagioni. Since seasonal ingredients burst with flavor you can make delicious meals that are simple and fresh with only a handful of ingredients.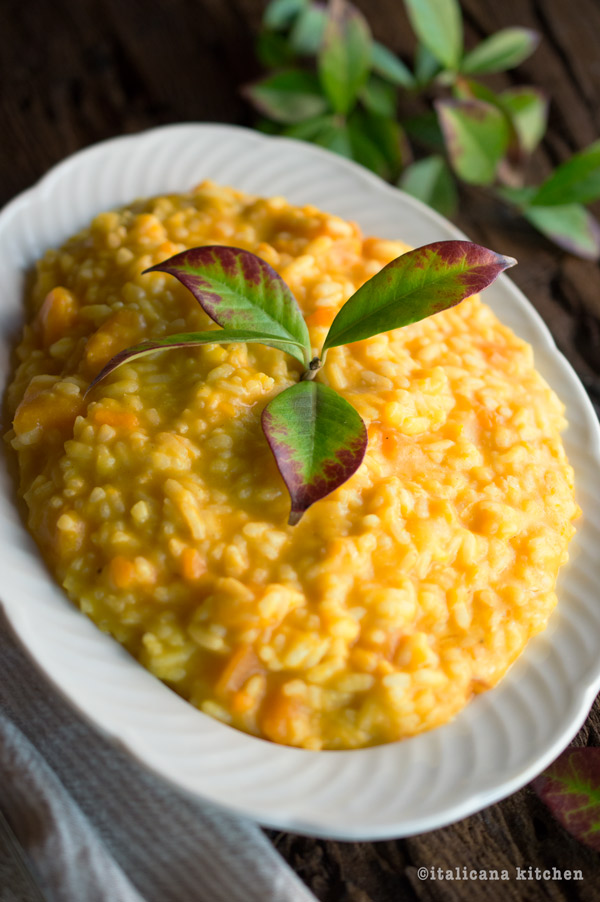 In Emilia-Romagna and other parts of northern Italy, yellow, orange and green knobby pumpkins and squash are filling up the market stalls. It's the perfect time of year to make  two of my favorite dishes: pumpkin tortelli and pumpkin risotto.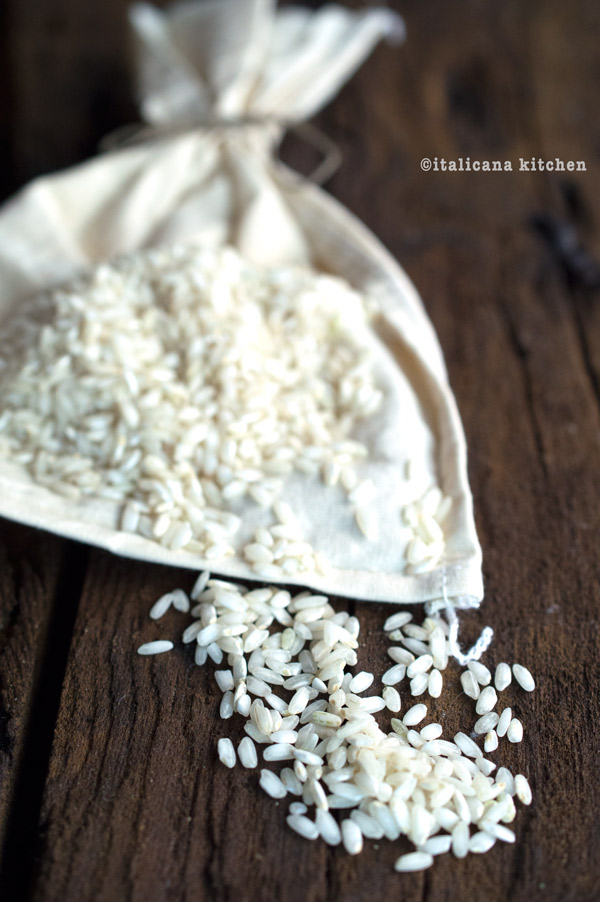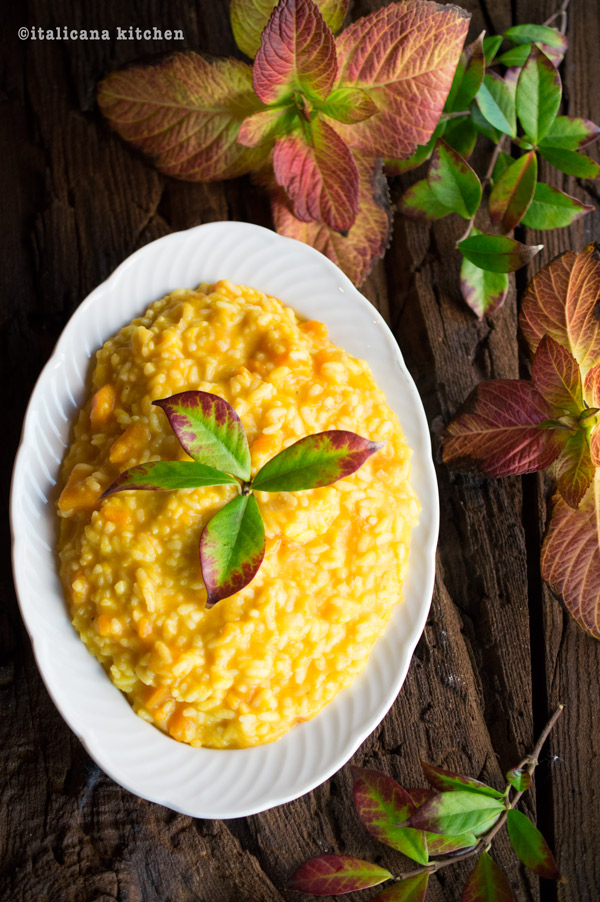 When I'm in the States, I often see risotto listed on the menu of fancy restaurants :: ristoranti. But, here in Italy, risotto is the essence of simple homestyle cooking. It's an Italian comfort food, much like mac and cheese is for Americans. (You thought mac and cheese was an Italian dish? Not even close. It's nearly impossible to find cheddar cheese in Italy. Spaghetti and meatballs, ceasar salad, fettuccine alfredo are some other Italian-American dishes that don't exist in Italy.)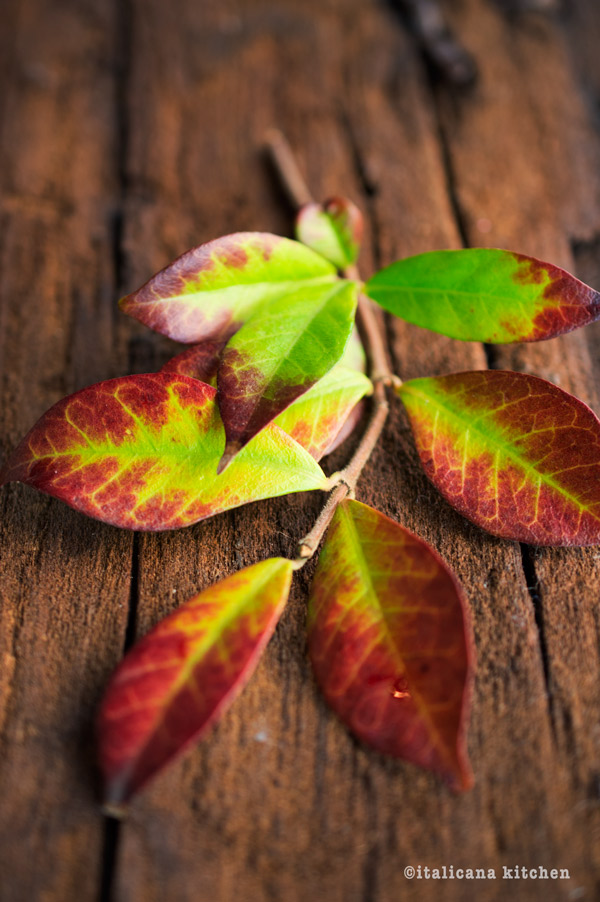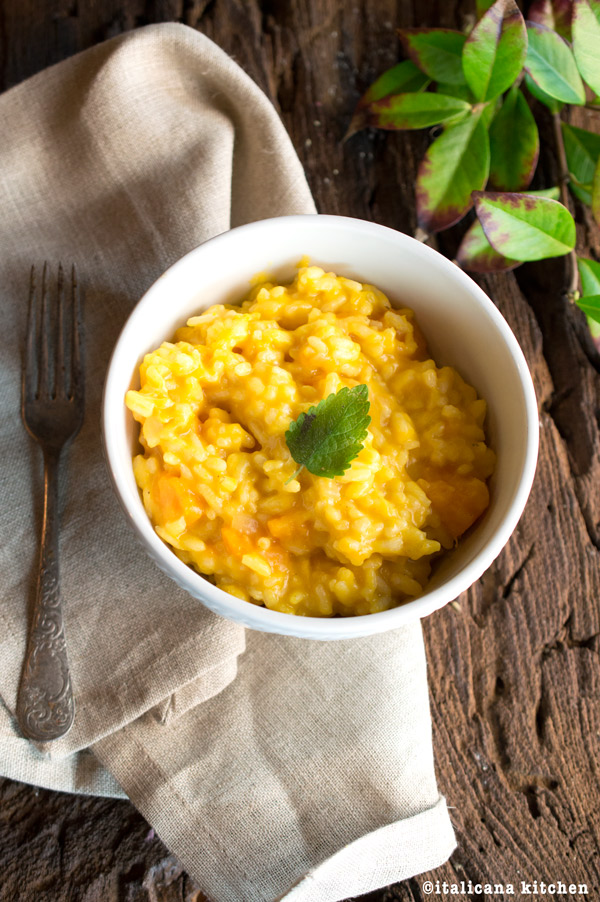 Risotto is extremely versatile and you can make a variety of different flavors. Some of my favorites include pumpkin, saffron or mushroom. I also like to experiment with using a variety of different cheeses and nuts :: noci. Once you get the basics of risotto making down, there really is no end to experimenting with flavor combinations.

Creamy Pumpkin Risotto
Delicious creamy pumpkin risotto that you can whip up in less then 30 minutes.
Ingredients
4 cups (about 1 liter) of vegetable broth
1 tablespoon extra virgin olive oil
1 shallot, finely chopped
10.7ounces (300g) Japanese pumpkin (kabocha squash) or butternut squash, skin removed, seeds discarded, and the rest chopped in small cubes.
¼ cup (59ml) dry white wine
1 cup (175g) carnaroli rice
1-2 tablespoons butter
⅓ cup (30g) parmigiano reggiano
Instructions
Put the extra virgin olive oil in a medium pot, add the chopped shallot and cook for 5-10 minutes over low heat. Add the pumpkin cubes followed by the white wine. Continue cooking over low heat until the wine has evaporated.
Pour in the rice and toast for 1-2 minutes. Now add just enough vegetable broth to cover the rice and pumpkin. As soon as the rice begins to dry out, add another ladle of broth and stir occasionally. Keep adding more broth, a ladle at a time, when the rice starts to dry out until reaching the right consistency; about 15-20 minutes. You'll want your rice to remain on the al dente side (slightly hard when bitten) because the rice continues to cook when removed from heat.
When the rice is finished, stir in the butter and Parmigiano Reggiano cheese. Serve immediately.
Related posts: