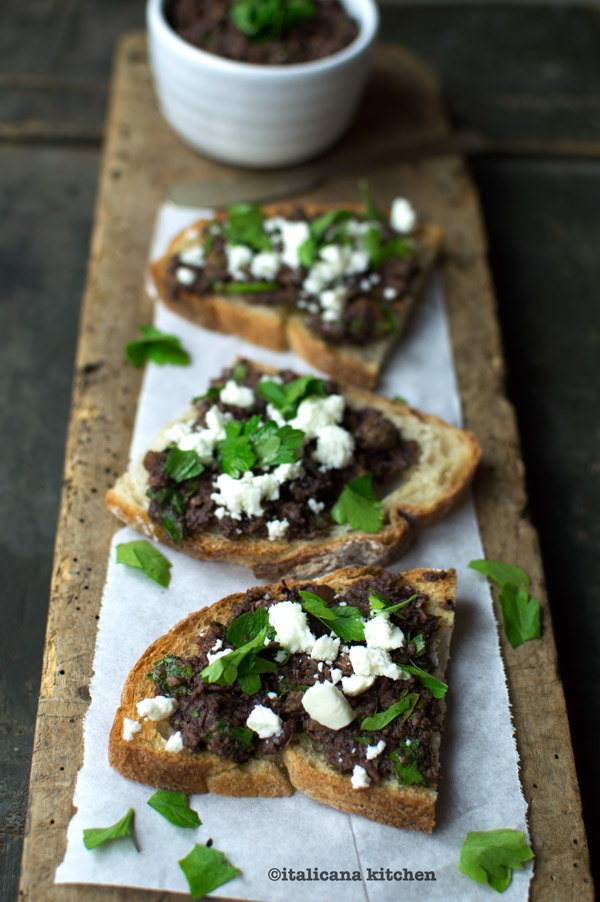 You might be wondering what that weird foreign word is in the title. It's the variety of one of my favorite Italian olives and is pronounced taj-jas-kay. These small greenish-purplish-brownish olives are cultivated on the rocky mountain slopes :: pendenze of the Italian Riviera in Liguria.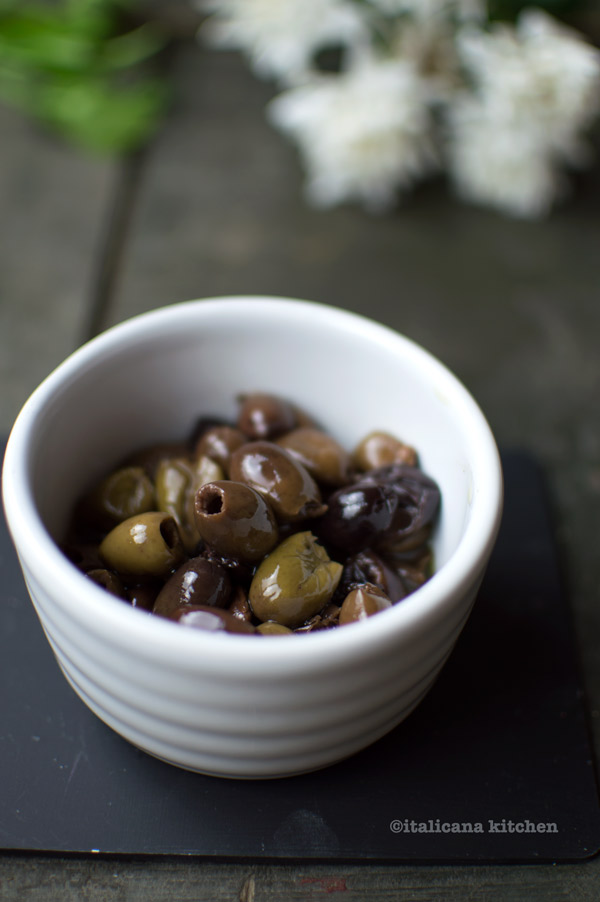 Taggiasche olives have a meaty texture and a slightly tart salty flavor. They are perfect ground up in this pesto or just plopped into various salads or entrees, especially with white fish like rockfish :: lo scorfano.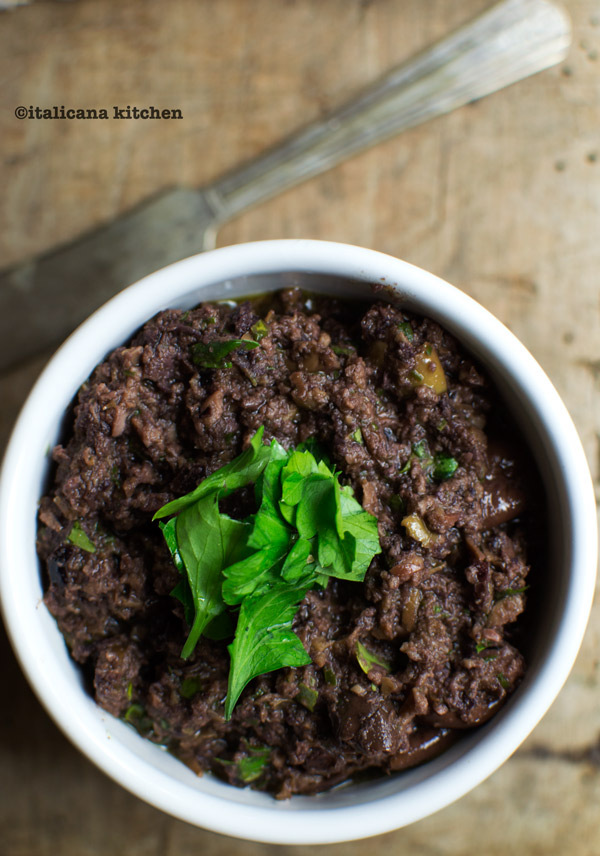 If there is one thing I beg of you, it's to use a good rustic bread, not the store bought sliced kind.  Mr. Italicano and I shot a video this weekend at our favorite bakery :: forno, Forno di Mario, located in Correggio. The video will be coming soon but in the meantime we took home a loaf of miracle bread made with natural yeast and antique grains. This bread was perfect for a light and crunchy bruschetta.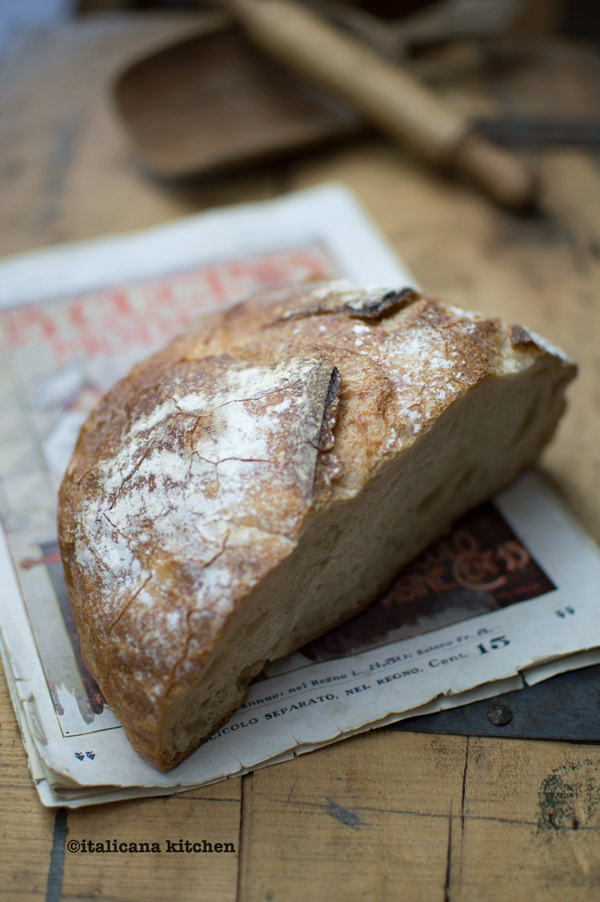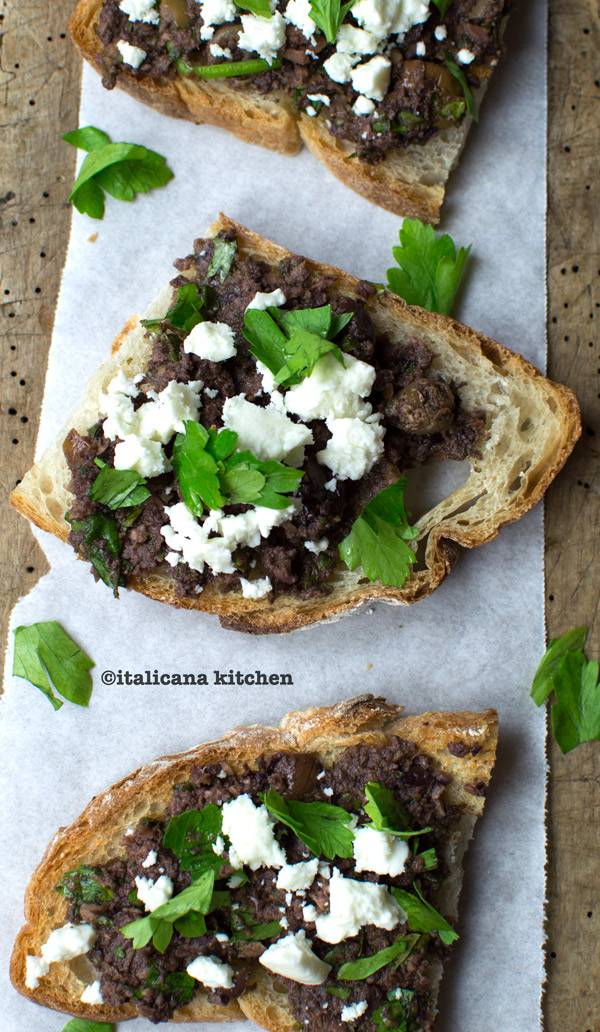 This appetizer :: antipasto is perfect for last minute guests as you can whip it together in just 5 minutes. It helps to have a jar of good quality taggiasche olives in the cupboard for occasions like this.

Bruschetta with Taggiasche Olive Pesto and Feta
This appetizer is perfect for last minute guests as you can whip it together in just 5 minutes.
Ingredients
6 tablespoons of extra virgin olive oil
12 ounces (340g) taggiasche olives, drained
2 tablespoons lemon juice (about half a lemon)
1 clove garlic, minced
1 cup (10g) loosely packed Italian flat leaf parsley
1 loaf of rustic bread, sliced
Crumbled feta, as needed
Instructions
Put the oil, olives, lemon juice, garlic, capers and parsley in a food processor or blender and mix until slightly chunky. Add more extra virgin olive oil if needed to arrive at the desired consistency.
Serve with toasted bread, some crumbled feta and parsley.
Here's some other great recipe to try with taggiasche olives: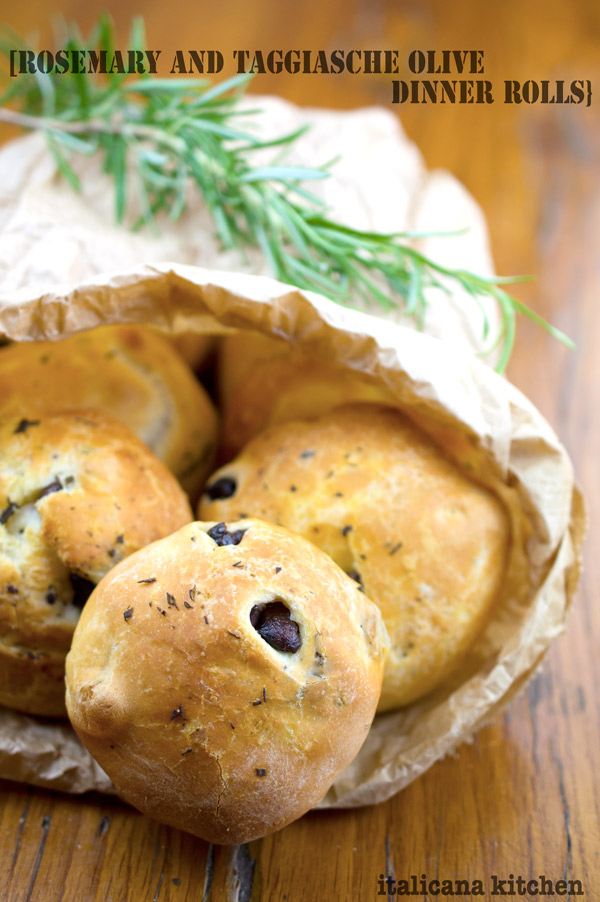 Rosemary and taggiasche olive dinner rolls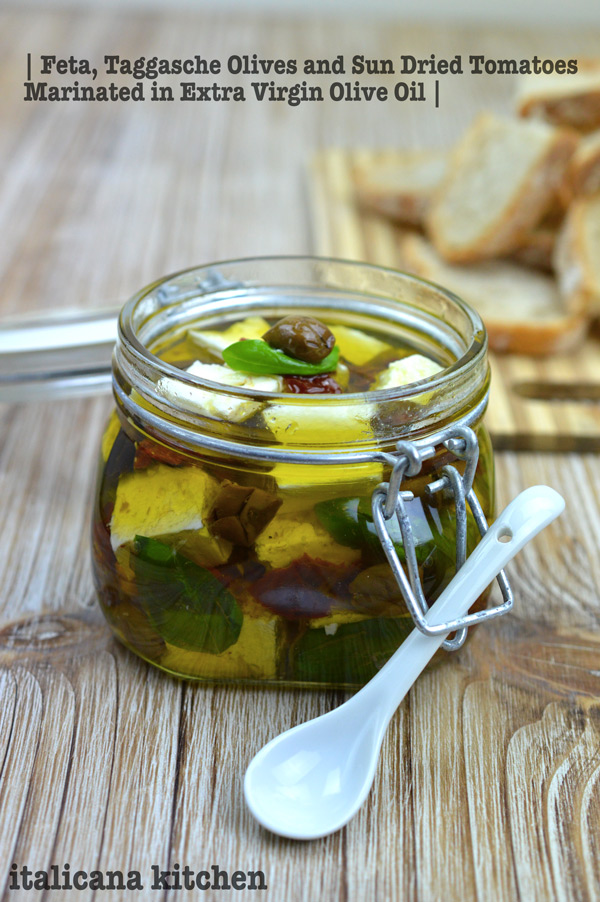 Marinated Feta, Basil, Taggiasche Olives and Sun-dried Tomatoes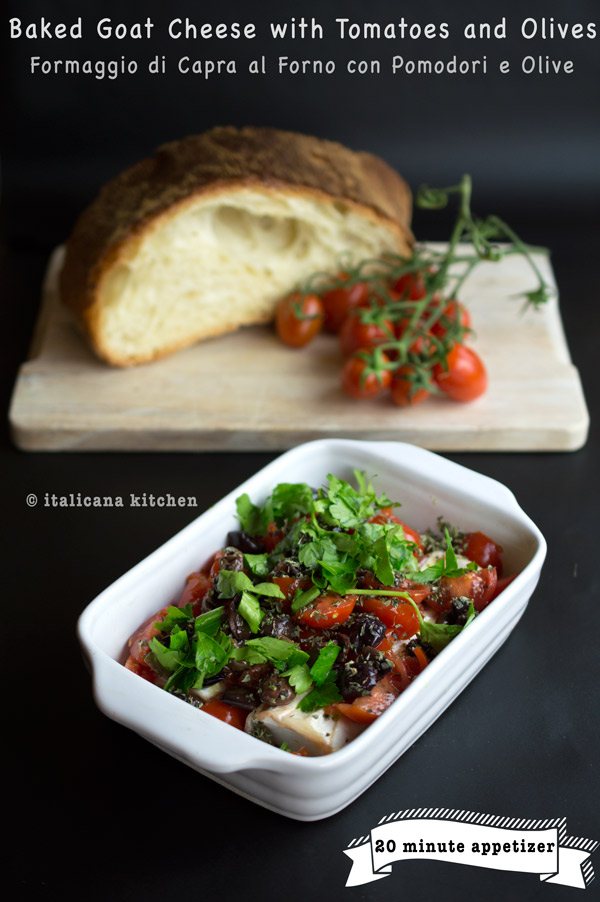 Baked Goat Cheese with Tomatoes and Olives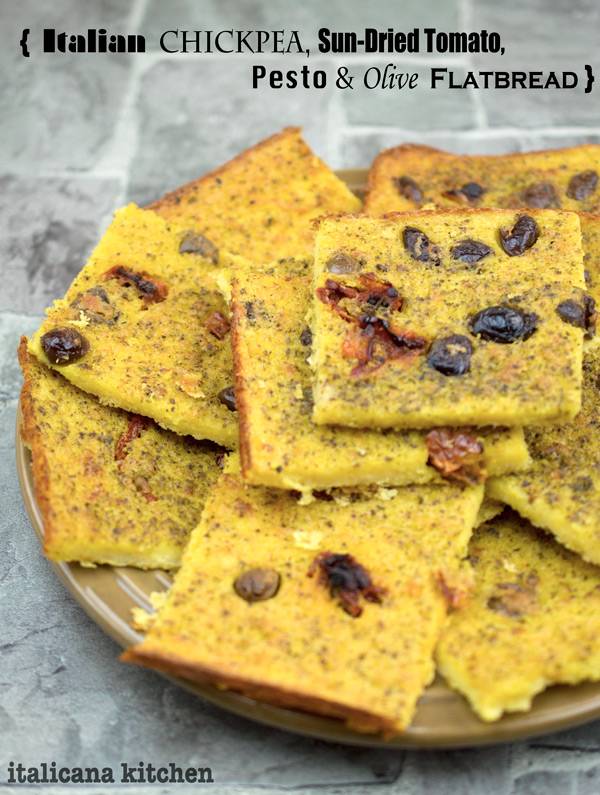 Italian chickpea, sun-dried tomato, pesto and olive flatbread
Related posts: