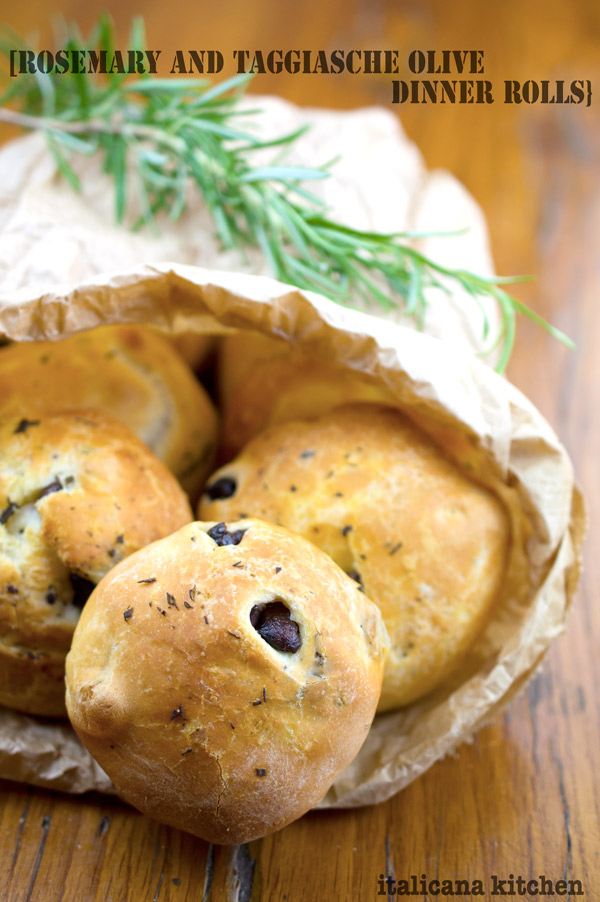 I always had the impression that homemade dinner rolls were hard to make and opted for the store bought version or the local bakery instead.  How great it is to be proven wrong. Homemade rolls and bread, like 7 grain bread, are really so easy.  The only demanding part is that you need to be home to knead the dough and let it rise at least 2-3 times, depending on the recipe. This recipe makes 10 rosemary and taggiasche olive dinner rolls that are golden and crunchy on the outside and soft clouds of yumminess on the inside. They are also perfect for those who follow a vegan diet.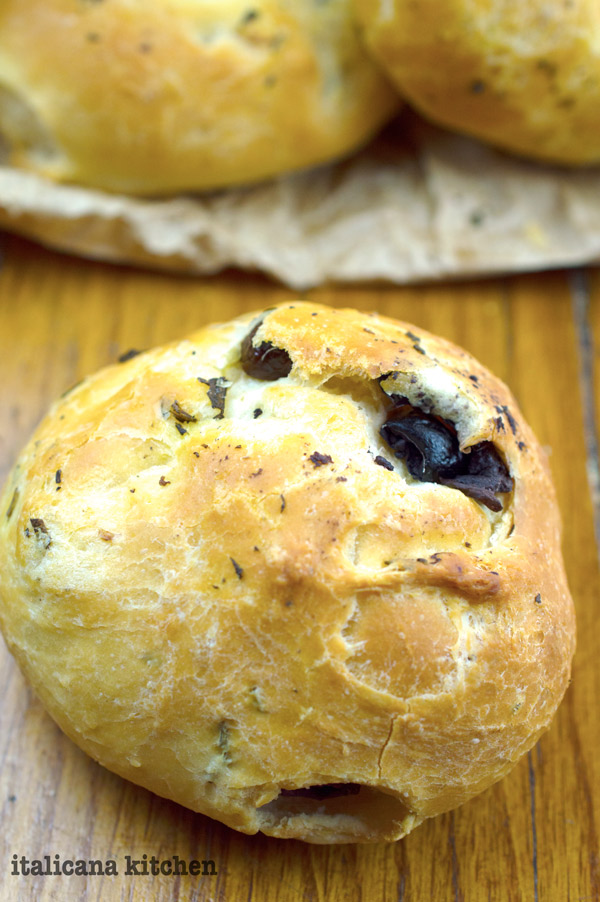 Although there is a surplus of forni :: bakeries that are scattered out throughout the streets in Italy, many Italian women still make their bread at home.  It's part of their culture, like that of making homemade pasta.  One of my favorite things about Italy is that there is still a strong sense of tradition, and although the effects of globalization are present in Italy and are increasingly changing the way people dress, talk, eat and live; it hasn't completely taken over yet, and Italy is still a country that is very much rooted to their traditions that have been carried on for centuries.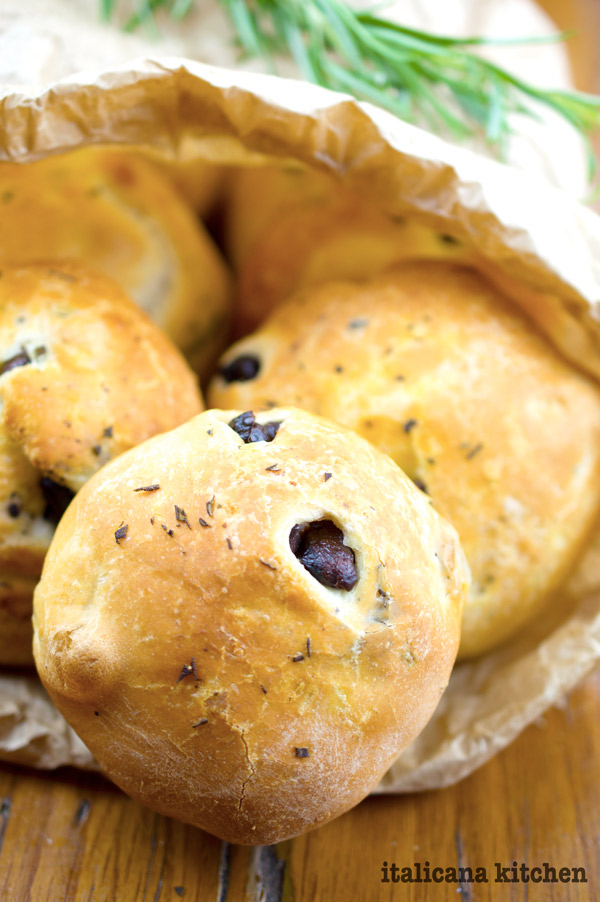 This is especially true in the small little town of Correggio, where I live, which is located about one and half hours south of Milan. Here you will observe couples walking hand in hand for their evening passeggiata :: stroll after dinner, old men passing whole afternoons together playing bocce ball and cards in designated clubs,  women shopping for fruit and vegetables at the outdoor markets and coffee shops bustling with customers standing in front of the counter taking shots of espresso before heading on their way.  Life is simple, yet full, and nothing completes the day more than gathering around a table with friends and family, drinking a glass of wine, eating homemade food and breaking bread together.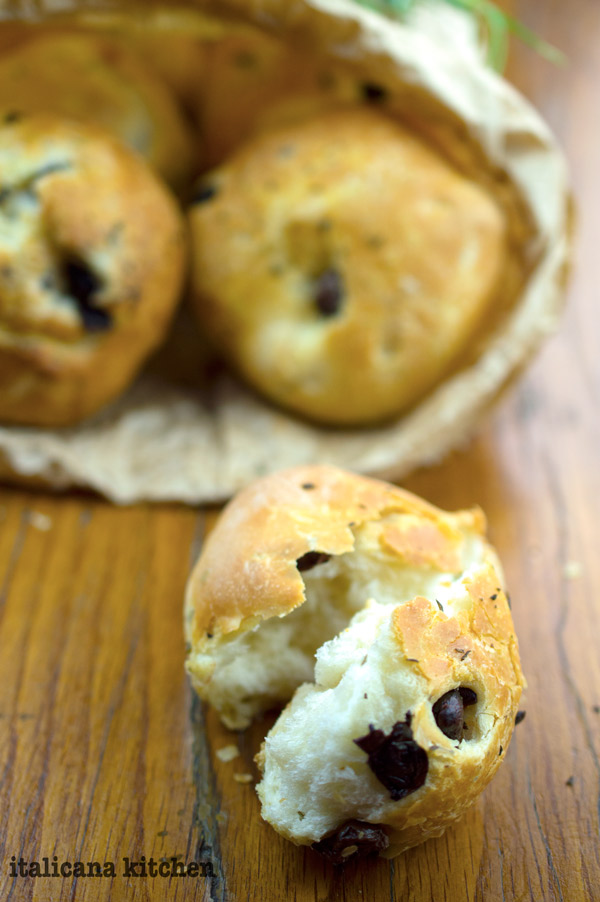 Rosemary and Taggiasche Olive Dinner Rolls
Easy homemade rosemary and taggiasche olive dinner rolls.
Ingredients
3¾ cup (400 g) manitoba flour
1 teaspoon dry yeast
½ teaspoon (2g) sea salt    
2 teaspoons (9g) raw sugar
1 - ½ cups warm water
Pitted taggiasche olives (or pitted kalamata olives) 
1 tablespoon finely chopped rosemary
Instructions
In a medium ceramic bowl combine the following ingredients: flour, yeast, salt, sugar and water. Knead vigorously for 10 minutes. 
{First leavening phase} Turn the oven on so it just turns on the light, i.e. the lowest setting possible. Cover the bowl with a damp dish cloth and put in the oven for 1 hour.
{Second leavening phase} Shut off the oven, remove the bowl and knead the dough for a few minutes. Divide the dough into 10 balls and place them on an ungreased cookie sheet. Place in the unheated oven for 30 minutes. 
{Third leavening phase} Take the cookie sheet out of the oven, knead each ball of dough for a few minutes while adding a pinch of rosemary and 6-7 olives for every ball. Replace in the unheated oven for 45 minutes. 
Remove the cookie sheet and heat the oven to 482°F (250°C). When the oven is ready, bake the dinner rolls for 10 minutes, then lower the heat to 392°F (200°C). Turn the dinner rolls upside down and continue baking for 10 minutes. Store in a paper bag.
Lightly adapted from Vegan Blog
Related posts: