I think that good food should be simple :: semplice. You don't need to complicate your life to eat well. Just follow this one basic rule: buy fresh wholesome ingredients based on the season.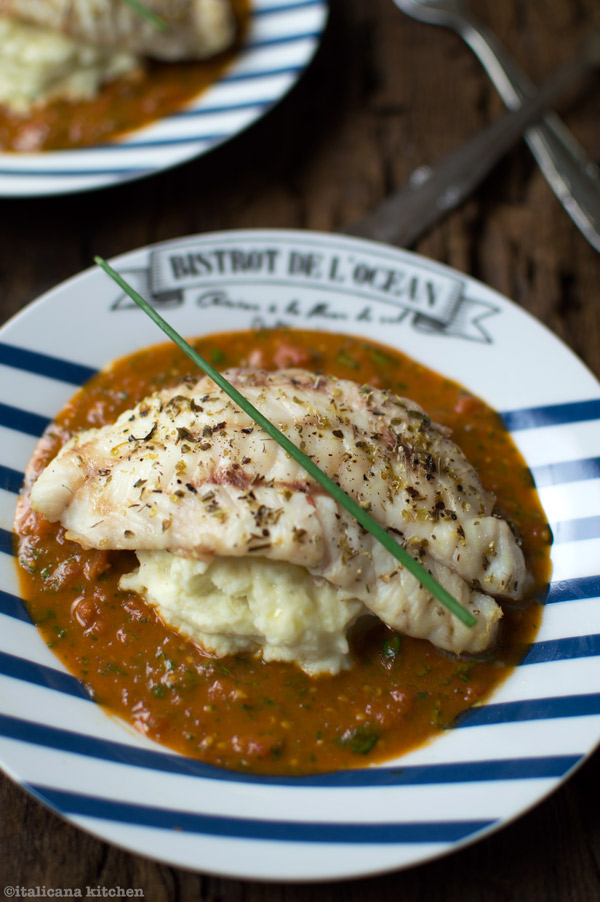 Here in Italy, I'm picking the last tomatoes off the vine and clearing out the basil pots to make homemade pesto to freeze. This is my farewell recipe to summer before making way for all of the delicious autumn recipes :: ricette autunnali soon to come.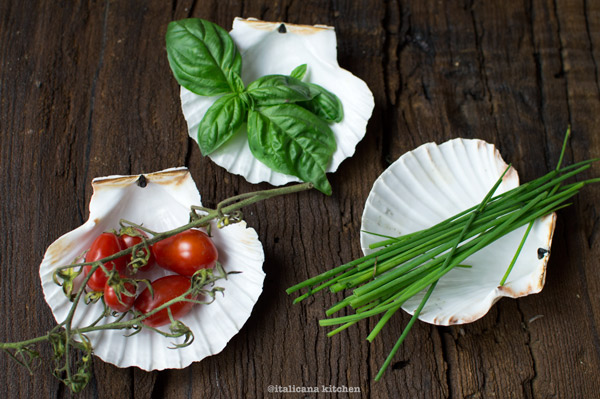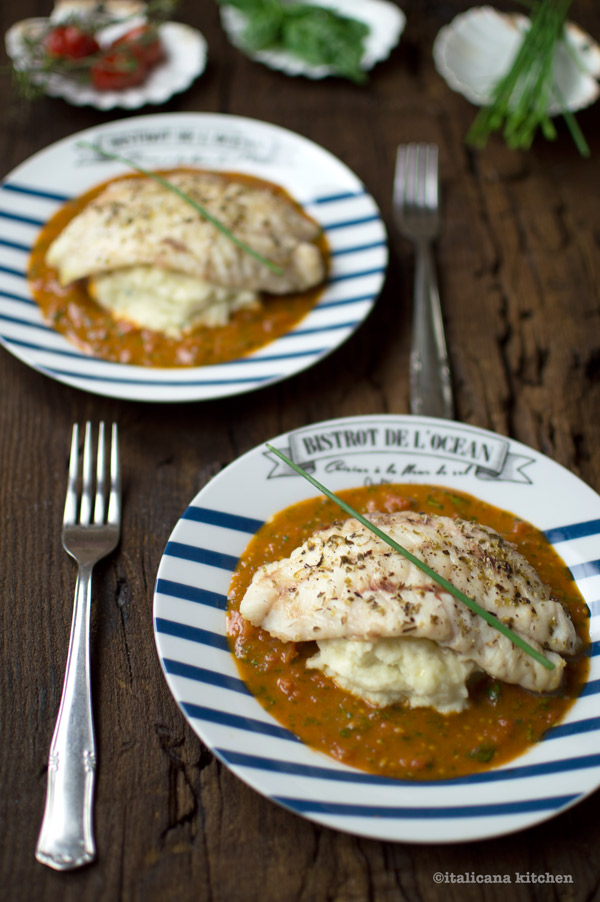 Many people think that eating well requires a lot of time. Are you looking at the photo above? Great. Would you be surprised if I told you that the fish and sauce take just 15 minutes to prepare using only a handful of ingredients, many of which you already have in your pantry :: dispensa? I've served them with Greek yogurt mashed potatoes which only take 15-20 minutes to prepare. I make them in my stand mixer. Don't worry, I'll be posting the recipe soon.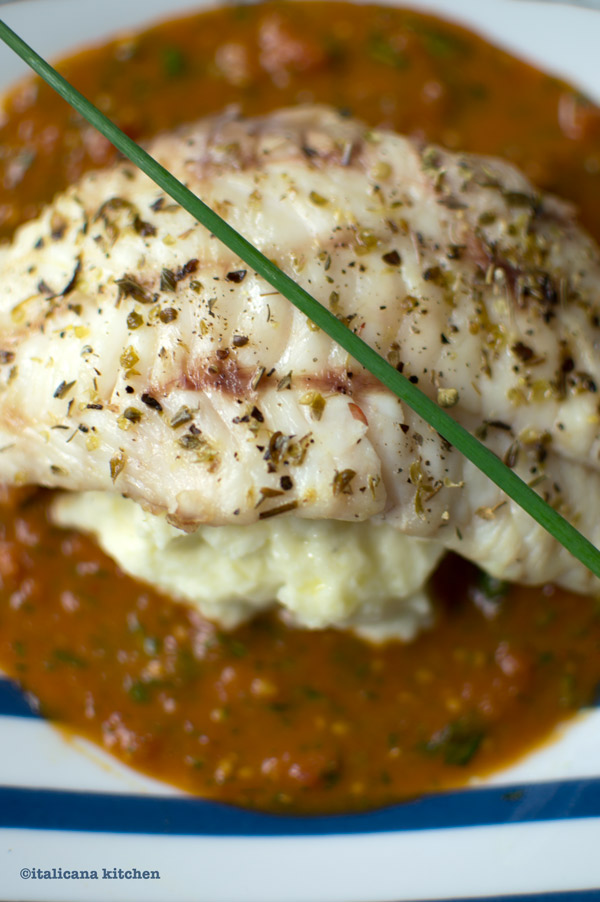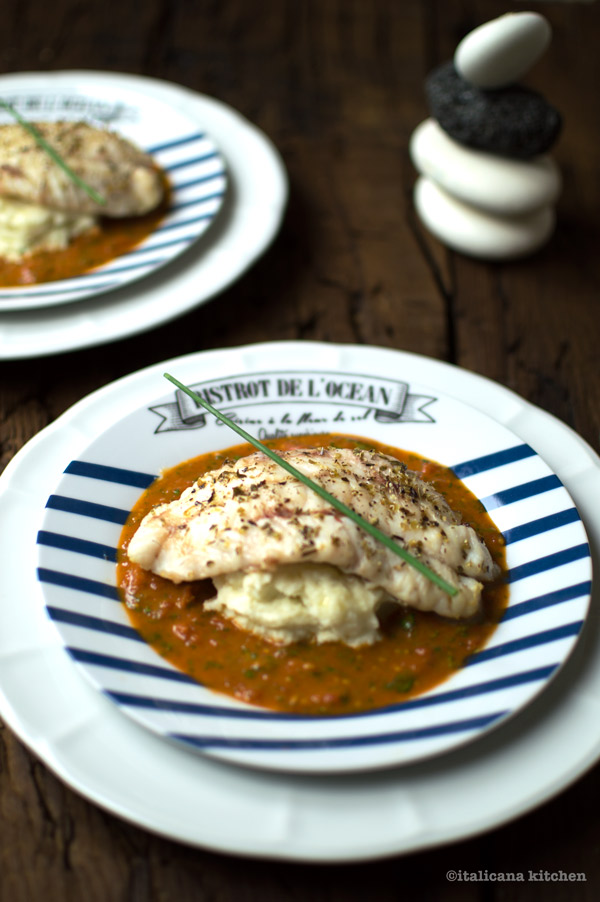 This weekend I had the most amazing time with my parents :: genitori who came to visit. After joining me on a gastronomic day tour I was giving to a delightful American couple, we headed to Lake Como for a few days.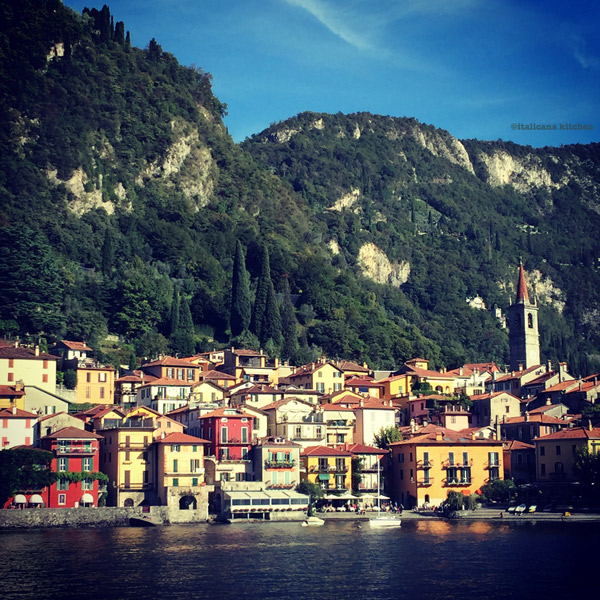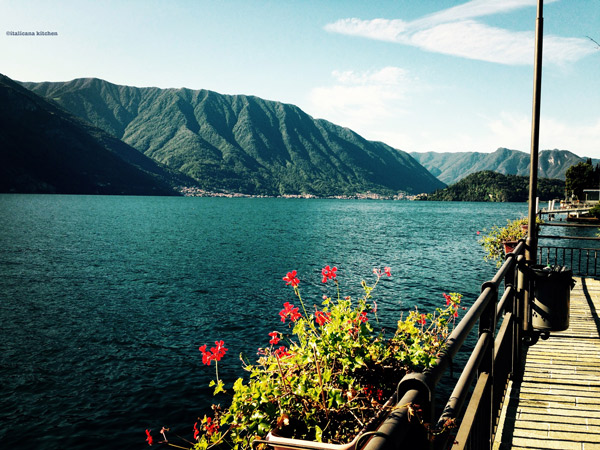 The majority of our time was spent exploring the little towns, soaking up the lake views from our lovely apartment terrace :: terrazza and creating moments to remember around a table of good food and wine.  I think that the simple things in life are often times the most precious. How about you?

Baked Rockfish with Tomato and Basil Sauce
This is one 15 minute fish recipe you will love. You just need a few simple ingredients to have a meal packed with flavor.
Ingredients
For the fish:
2 rockfish fillets (or another white fish) (total weight: 8.6oz (245g))
A few dashes dried oregano
A pinch of sea salt and a few grinds of black pepper
A drizzle of extra virgin olive oil
For the sauce:
7.5 ounces (200g) datterini or grape tomatoes
A handful of basil leaves (roughly .35oz (10g))
Juice of ¼ medium lemon
Pinch of salt
Instructions
Preheat the oven to 350°F (176°C). Line a baking sheet with parchment paper.
Put the two rockfish fillets on the parchment paper. Sprinkle with dried oregano, a pinch of salt, a few grinds of black pepper and a good drizzle of extra virgin olive oil. Bake for 10-12 minutes or until the fish flakes when pricked with a fork.
In the meantime, toss the tomatoes, basil, lemon juice and salt into food mixer, blender or use an immersion mixer to roughly blend the ingredients together. Adjust the flavor with salt or basil depending on personal taste. Serve the sauce warm or if you want it a bit thicker, simply pop the sauce into the freezer until the fish is ready.
Serve the fish with the sauce or as seen in the photos, with a dollop of Greek yogurt mashed potatoes. (Recipe to be posted soon on the blog).
Note: If you don't like tomato skins, simply cook the tomatoes for a few minutes in a pot of boiling water then rinse them under cold water to easily remove the skins. At this point, use them as indicated in the recipe above.
Related posts: