Stuffed mushrooms are the perfect solution when you want an elegant appetizer that is easy and quick to prepare.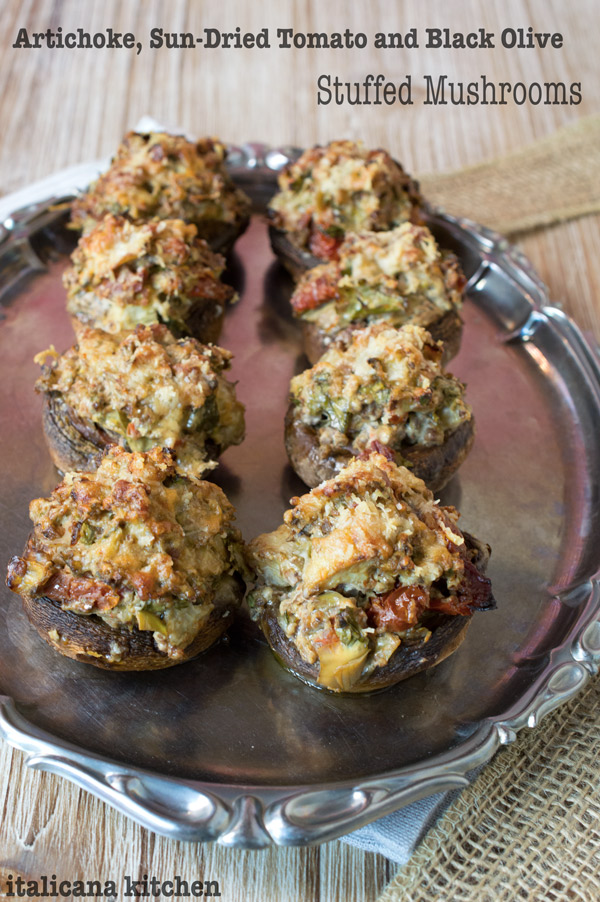 I have a weird dinner party obsession: I need to make a 5 course meal when entertaining.  I have this sinking guilty feeling that I am a horrible host if I don't at least offer an appetizer, main dish, two sides and dessert.  I'm sure my guests would be just as content with a pizza or a plate of spaghetti, but I just can't get myself to be a minimalist cook :: cuoca.  Not bad when you only have a few guests, but it gets a bit challenging when you try to pull it off with 10-15 people.  Plus, a stressed out and irritable host dressed in a saffron cream sauce stained shirt is no fun.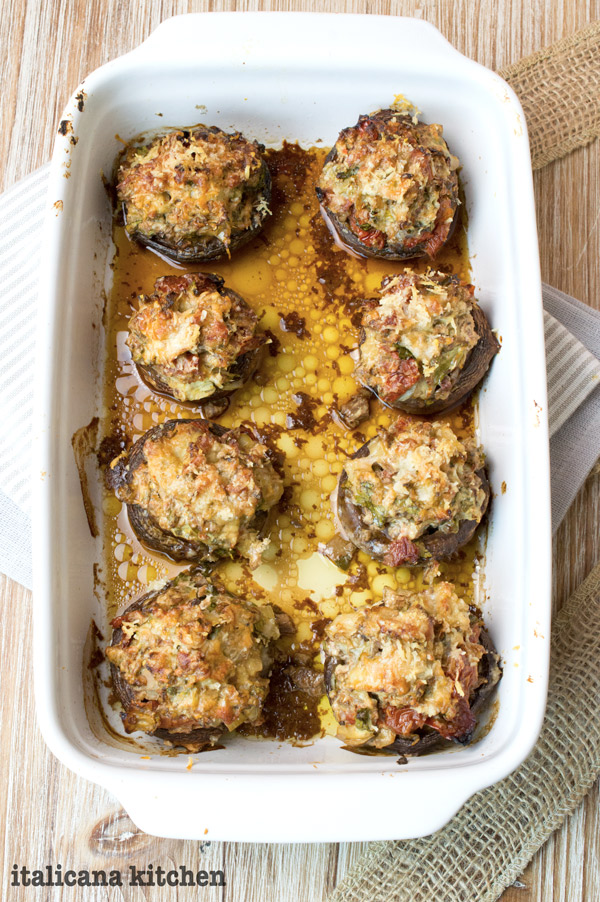 Having spent many hours trying to cook up complex dinner party menus, I am finally getting a bit wiser (about time).  Instead of 5 difficult and time consuming dishes :: piatti I now opt for four simple recipes and one that is a bit more adventurous in order to keep my sanity.  I know…not brain surgery. However, if you're like me when you have guests, you want to impress them with lavish dishes that have a killer presentation and you therefore think that you need to cook complex  recipes.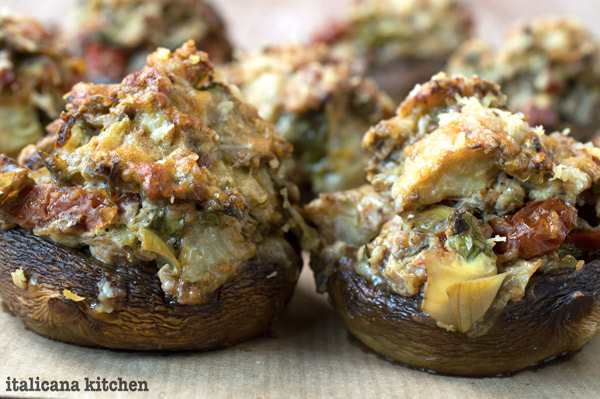 So not the case.  There are a ton of recipes that have just a few :: pochi ingredients, are simple to prepare and have rocking presentation like Shrimp, Fennel and Radicchio Bruschetta, Baked Sole, Italian Agretti or Tiramisù, just to name a few.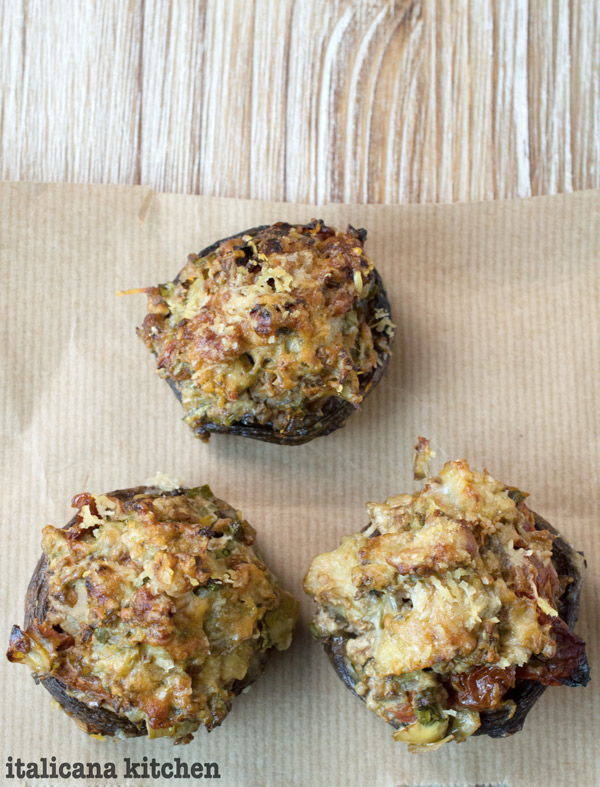 And, now to add to this list are these stuffed mushrooms :: funghi ripieni.  They are quick and effortless to prepare and frankly anything stuffed just looks gourmet.  What are your favorite no-hassle, stylin party recipes?
Artichoke, Sun-Dried Tomato and Black Olive Stuffed Mushrooms
Stuffed mushrooms are the perfect solution when you want an elegant appetizer that is easy and quick to prepare.
Ingredients
10 button mushrooms
½ cup (125g) light cream cheese
½ cup (90g) chopped sun-dried tomatoes in oil
½ cup (150g) chopped artichokes in oil
½ cup (50g) breadcrumbs
½ cup (56g) chopped black olives
Instructions
Preheat the oven to 375°F (190°C)
Clean the mushrooms well and carefully break of the stems.
Chop the stems in small pieces and place in a small bowl. Add the light cream cheese, sun-dried tomatoes, artichokes, breadcrumbs and black olives. Mix well.
Place the mushroom caps in a casserole dish and distribute the mixture among them.
Bake for 45-60 minutes or until the mushrooms are soft.
Notes
Note: I often bake the mushrooms earlier in the day then right before the dinner party, pop them back into the oven until reheated.
Related posts: