Piadina! Before I explain what a piadina is, let me back up. Romagna isn't just another name for the historic city of Rome. Romagna is actually a subregion in northern Italy. The official regional name is Emilia-Romagna. Emilia is the area from Bologna to the west while Romagna includes everything to the east.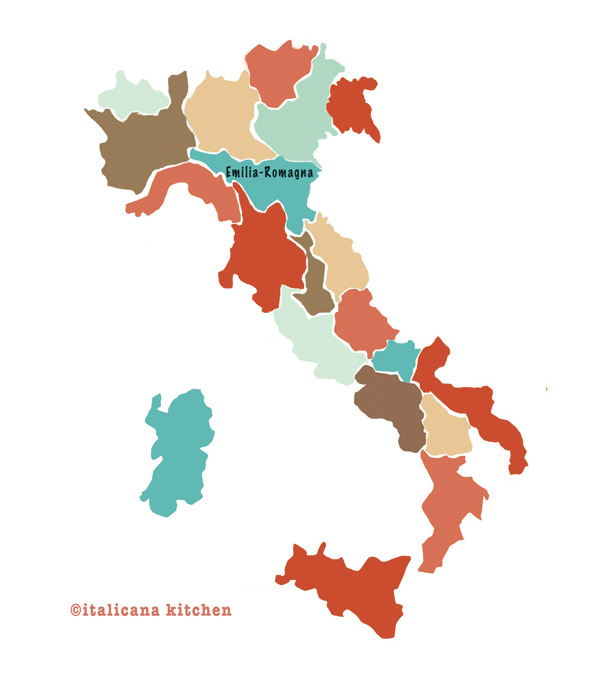 Romagna has many unique traditional recipes :: ricette, but one of their most noteworthy dishes is the piadina, a flat bread that is filled with a variety of ingredients and rolled up or folded over and cut in two. The classic version is made with flour, lard or olive oil, salt and warm water; however, for the Piada da Chef event held the 24th of August in Riccione at Kalamaro Piadinaro, two chefs and one master gelato maker were asked to put a creative spin on the original piadina. Their signature versions, made with simple Italian ingredients, will also appear on the menu at Kalamaro Piadinaro.
Before the chef's interview and tastings ::  gli assaggi got underway, a number of food journalists and bloggers were invited to learn how to make a traditional piadina. Boy, was it fun to get my hands in the dough! I had no idea how easy it was. Note to self: no more buying the store bought kind. I also can't wait to experiment with different kinds of flours like farro, whole wheat and quinoa.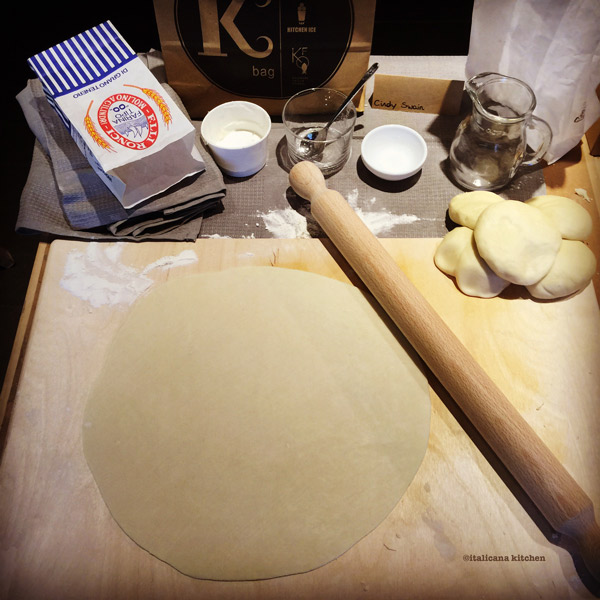 We also had the opportunity to visit Kitchen Ice, an authentic Italian gelato shop part of the Kalamaro Group. This gelato was a.m.a.z.i.n.g. It was made with natural ingredients with no preservatives :: conservanti. That should be how all gelato is made, right? Unfortunately not so. The problem with gelato these days is that often times it's not what it use to be. The traditional artisanal gelato base is usually made with milk, cream, sugar and eggs for the creamy versions and water, fruit and sugar for the fruit versions. Yet, currently on the market you'll find gelato made with industrial powders, syrups and pastes that are full of preservatives, colorants and additives. Not the same thing at all.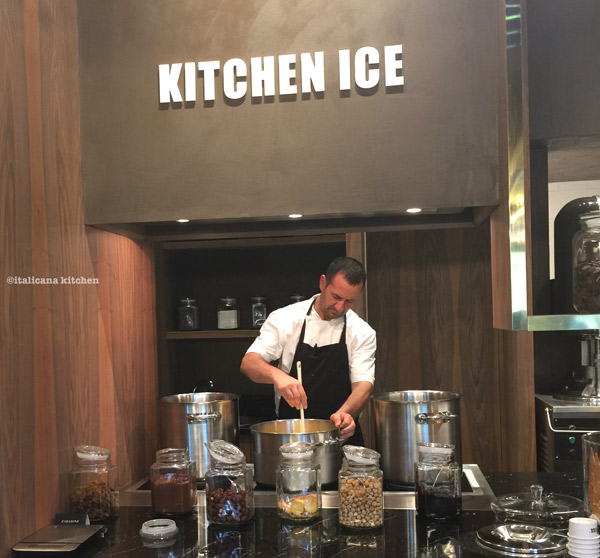 The evening progressed with a tour of Riccione in pedal assisted rickshaws, an aperitif  at Kalamaro Fritto with another typical seaside dish, fritto misto, which is fried squid, fish and shrimp. To add a spin on the traditional dish, drizzled on top was balsamic vinegar :: aceto balsamico from Acetaia Malpighi that had been aged 25 years. The dish was perfectly paired with a refreshing and well-balanced Cordon Blue Champagne Brut from La Maison De Venoge. The moment was great…and then it got even better. We had the chance to personally meet the stars of the evening: Chef Davide Oldani who runs D'O, a 1 star Michelin restaurant; Chef Vincenzo Cammerucci, owner of Camì agriturismo and expert gelato maker Angelo Grasso.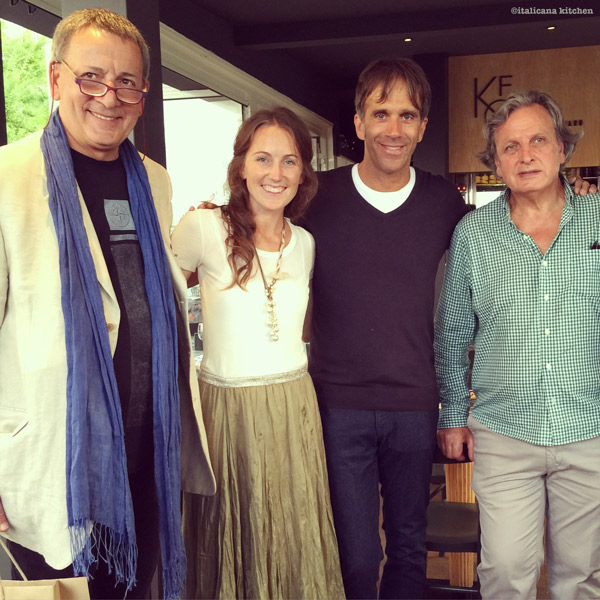 I was curious to taste the novelty piadine that the chefs created specifically for this event. Each was extremely different from the rest:
Vicenzo Cammerucci: Piadina crackers with Mambelli Ricotta, Zibello Culatello (cured ham), and quince marmalade.
Davide Oldani:   Grano arso (burnt grain) piadina, arugula, D'O lard, fioroni figs, goat cheese and raspberry balsamic vinegar.
Angelo Grasso: Fried squacquerone cheese gelato and pear sorbet.
My personal favorite was the piadina di grano arso, with one caveat: I would have preferred a healthier version without lard. However, the grano arso piadina was extremely interesting not only for it's taste, but also it's origin. What luck I had. Michela Iorio, a journalist from Puglia, was sitting next to me and explained the story behind this typical Pugliese ingredient.
Grano arso literally means "burnt wheat." Centuries ago the stubble from wheat fields was burned at the end of harvest to clear the fields. Peasants gathered the left over grains and ground them by hand to make flour. Today, due to carcinogenic concerns, the grano arso isn't burned, but rather toasted. The color ranges from grey to brown and it has a toasted nutty taste, which complimented the juicy figs, goat cheese and raspberry balsamic vinegar.
A big thanks to the organizers and sponsors of this event. What fun I had tasting unique food creations by these chefs and of course, learning something new!
Related posts: