Traditional Balsamic Vinegar has been produced in Modena and Reggio Emilia, Italy since the Middle Ages.  For centuries it was privately made for family use only. The wooden barrels used to age the balsamic vinegar were passed down from one generation to the next and was often part of a bride's dowry.  Today, balsamic vinegar can be found in almost every supermarket.  Unfortunately, along with its surge in popularity came a variety of quality and what you often see today lining the shelves is not Traditional Balsamic Vinegar (Aceto Balsamico Tradizionale) but an industrial version called Balsamic Vinegar of Modena (Aceto Balsamico di Modena) or simply an imitation.  Curious to understand the differences, I headed to Acetaia Malpighi, one of the oldest Traditional Balsamic Vinegar producers in Modena, Italy to find out.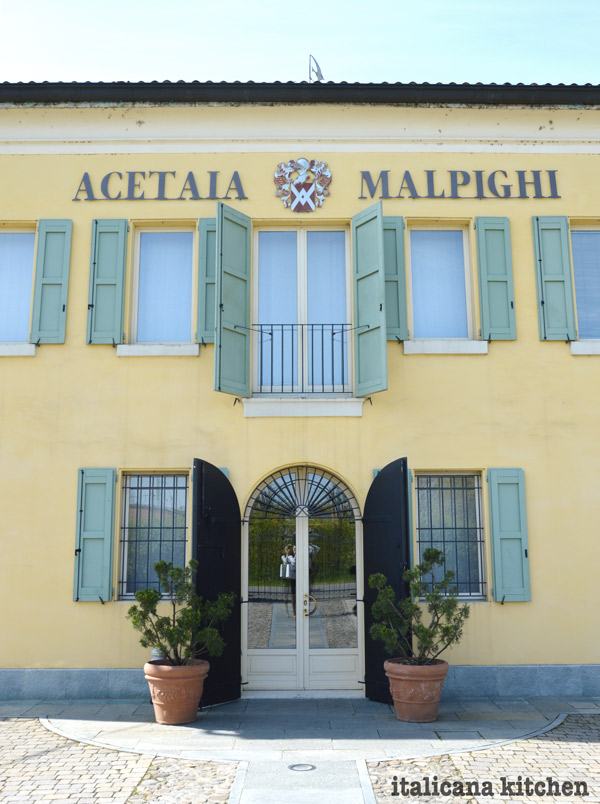 The Malpighi family has been producing the Traditional Balsamic Vinegar of Modena since 1850. Today products are exported throughout the world and the Malpighi brand is recognized internationally for being a leader in high quality Made in Italy products.  Over 22,000 people each year make their way through Acetaia Malpighi's doors to participate in free tours and tastings. As President Massimo Malpighi told me in our interview, "The best way for consumers to understand the difference between Traditional Balsamic Vinegar and other products you find in the market, is to have them taste our products. After which, they become our biggest promoters as they can immediately understand the difference in flavor and quality."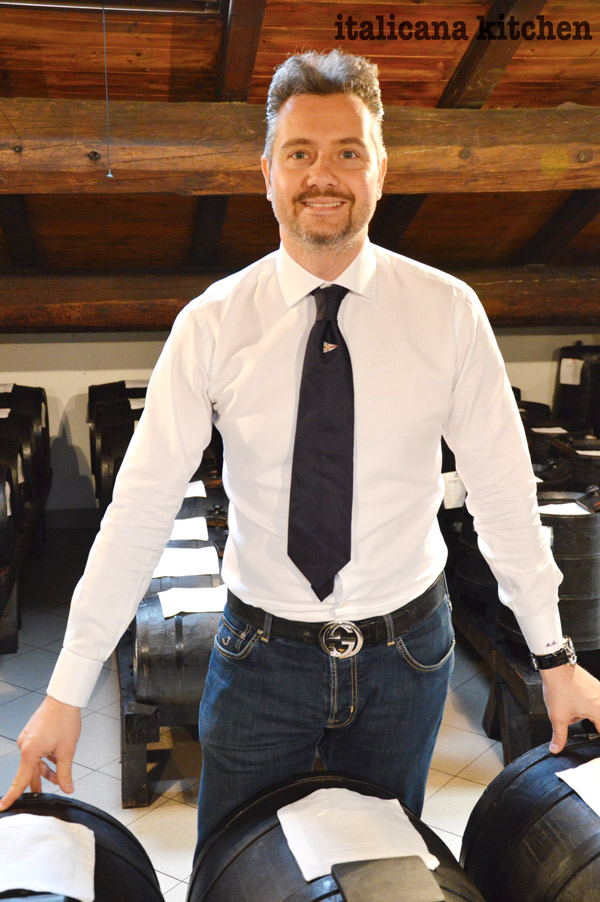 Producers who make Traditional Balsamic Vinegar are passionate people.  Whereas industrial producers bottle gallons of runny liquid in a short period of time, it takes Acetaia Malpighi 198 pounds (90 kilos) of grapes and 25 years of aging just to produce 7 (100ml) bottles.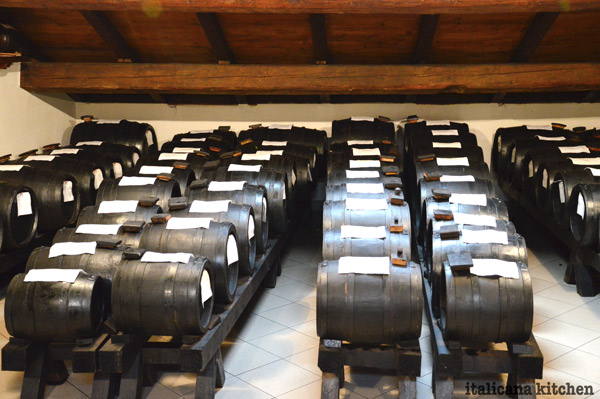 5 elements are required to produce Traditional Balsamic Vinegar of Modena:
1. Microclimate — Modena has a unique climate that is critical to producing excellent Traditional Balsamic Vinegar (cold/humid in the winter, hot/humid in the summer).
2. Grapes— The grapes must come from vines traditionally cultivated in the province of Modena.
3) Barrels — 5 types of wood must be used: oak, mulberry, chestnut, cherry and juniper.
4) Consortium — Traditional Balsamic Vinegar of Modena must adhere to the traditional means of production that is strictly controlled by the consortium and approved only after rigorous examination of quality. Since imitators don't abide by these regulations, the consortium is an imperative filter to protect the reputation and value of authentic balsamic vinegars.
5) Aging process — The vinegar must be aged for minimum of 12 years.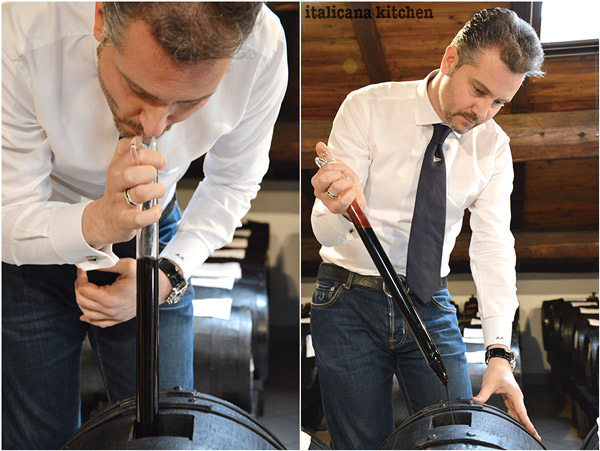 The actual production of Traditional Balsamic Vinegar is quite simple. Here is a quick overview. The grapes used must originate from varieties traditionally cultivated in the province of Modena. They are crushed, pressed then slowly cooked over a fire for 24-48 hours to produce must (unfermented juice). After resting and undergoing an sugar and acidic fermentation, the must is then decanted and transferred through a battery of barrels of different sizes and wood types that are stored in an area that ensures natural thermal ranges and aeration.  Traditional Balsamic Vinegar must be aged for a minimum of 12 years.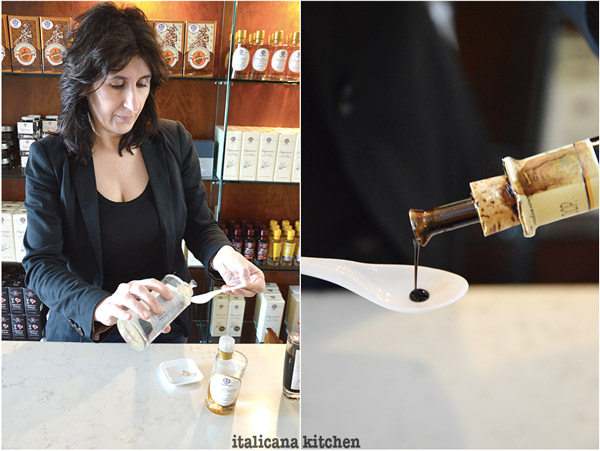 Types of Balsamic Vinegar
Each grade of balsamic vinegar has its function, we can define it as being similar to wine. You wouldn't want to waste a $200 bottle on a salad dressing or drizzle a $2 bottle on top of aged Parmigiano Reggiano cheese.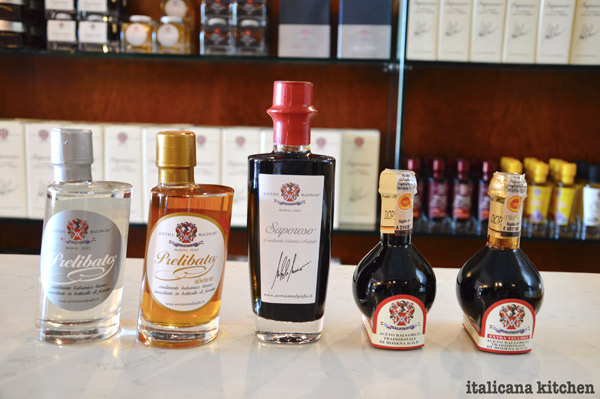 Here are the four main classifications of balsamic vinegars: 
Traditional Balsamic Vinegar: Considered the best for its rich flavor. The main characteristics are: special onion shaped bottle with a Consorzio label, brown-black in color, a tart and sweet flavor, and thick when poured from the bottle. Traditional Balsamic Vinegar is made only from grape must. Prices range from around $60 to $500.
12 years: suitable on eggs, first courses, red meat, fish and crustaceans.
25 years: perfect for cheese, desserts, ice cream, fresh fruits or as a after dinner digestive aid.
25 + years: enjoyed by tasting a few drops on a little porcelain spoon.
Aceto Balsamico Condimento: These balsamic vinegars follow almost the same traditional methods as the Traditional Balsamic Vinegar but varies on one of the processes—e.g., the producer is located outside of Modena or Reggio Emilia, or three types of woods are used instead of five, or the aging period is less than 12 years.  Prices start from around $25. Perfect for everyday use on salads, breads, fresh mozzarella, tomatoes, in vinaigrettes or marinades. Should be added at the end of cooking.
Aceto Balsamico di Modena: These are industrial grade balsamic vinegars that are mass produced and aged for a short period of time, usually in metal vats with wood chips to add flavor. Commercial balsamic vinegars are usually a blend of cooked grape must, wine vinegar, sulphites and sometimes sugar and caramel coloring.  If you are to buy this variety, I recommend searching only those that contain grape must and vinegar in the ingredients list. Prices typically range from $5 to $25.  Suitable for salad dressings and sauces.
Balsamic Vinegar Imitations: These balsamic vinegars cannot bear the name Modena on the label, but their similar looking packaging may just trick you to believing they are of high quality.  You can spot the difference simply by looking at the list of ingredients. Traditional Balsamic Vinegars are made only with grape must and the industrial varieties are made with grape must and vinegar; imitation balsamic vinegars are not made with grape must but utilize merely vinegar, sugar, caramel coloring and other artificial flavoring.  Prices can go for $2 all the way to a $10, a deceptive amount for its poor quality. I try to avoid products with artificial ingredients, and therefore don't recommend these for any kind of food.
For every foodie, I definitely recommend a tour through the region of Emilia Romagna, the so called "food valley" where you can taste firsthand some of Italy's most famous DOP products, like: Parmigiano Reggiano, Prosciutto di Parma, and of course, stop by for a pleasant and informative tour at Acetaia Malpighi to taste their Traditional Balsamic Vinegar from Modena and other delicious products.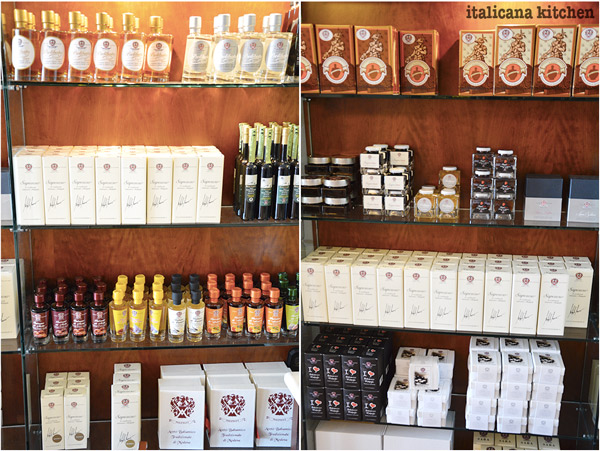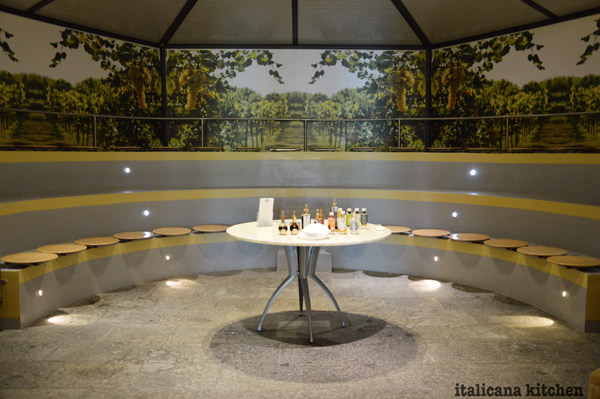 Note: This post is not sponsored or paid by Acetaia Malpighi. I only promote companies who products I like and think you will enjoy. Acetaia Malpighi was kind to give me some samples of their high quality products, which I look forward to using in future recipes.
Related posts: