Bread :: Pane. Usually it's the simplest element in every meal, but also the most important.  For centuries it has been the food that has united people around the table, and by now it is so integrated into our daily lives that if it's missing, it's noticed.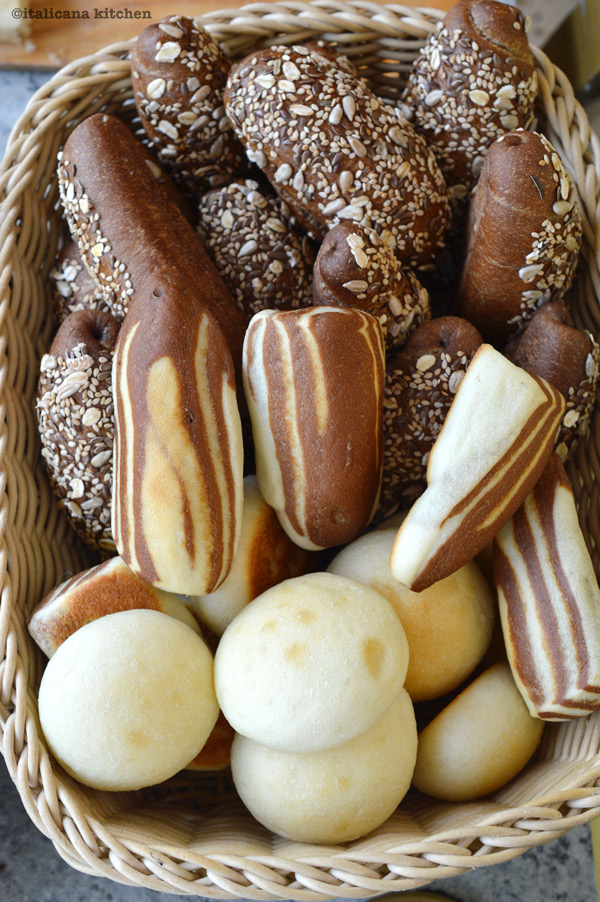 The quality of bread varies greatly, especially today where we often find industrialized bread made with additives and preservatives :: conservanti that bring consequences to our health. For this reason, I put my trust in Paolo Folloni, owner of Forno di Mario (Mario's Bakery) in Correggio, Italy for his high quality products.
Here's a video (in Italian) where Paolo talks about his bakery and the special ancient "Miracle" flour that he often uses in his products. This semi-whole grain flour (type 1) is made from the ancient Miracle grain that grows up to 6 feet! (Compared to hybridized modern wheat that grows 18 inches for high yield farming.) It contains a large amount of bran, which is important for the intestine, and is used in his bakery to make handmade breadsticks, sourdough bread and "schiacciatine", just to name a few.
Why bother using this more expensive flour? "I try to use a flour that has less negative effects for my clients," says Paolo.
Bread is simple to make. You really only need four ingredients: flour, yeast, water and salt. Yet, we often don't do it at home because an important fifth ingredient is missing: time. So I often go to my favorite local bakery. It is a great pleasure to meet some as passionate and dedicated as Paolo. He arrives extremely early in the morning, like all bakers do, but usually stays until the shop closes. You'll find him in the laboratory experimenting with new recipes or bettering existing ones.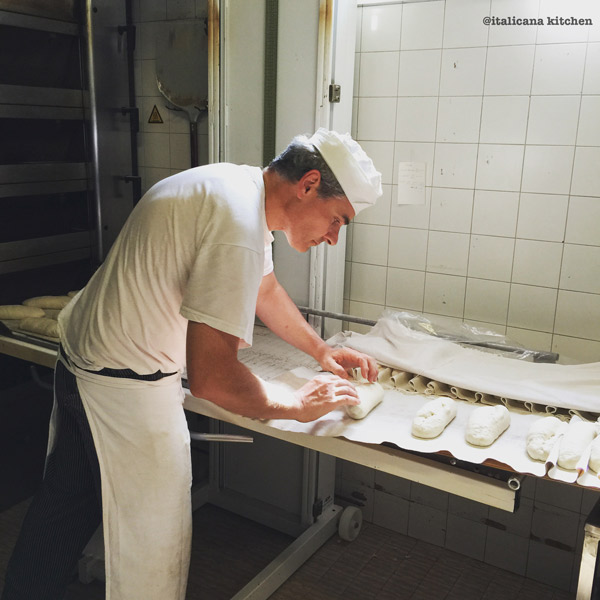 I enter in Forno di Mario and the smell of freshly baked bread greet me. The warm air that escapes from the laboratory at the back of the building wraps around me like a blanket, so snug and cozy. I feel at home thanks to these sensory sensations that provoke familiar emotions.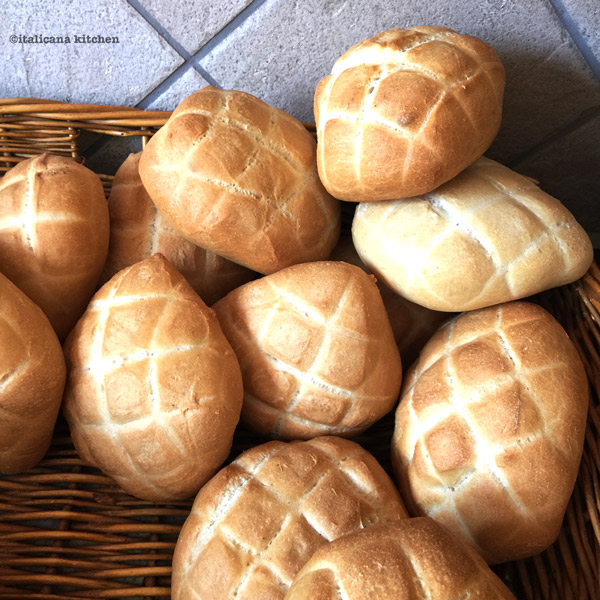 By now, the staff feels like family. Anna and Simona greet me by name with their splendid smiles. They already know what I want without having to ask: sliced sourdough bread made from the antique Miracle flour and a few pieces of gorgonzola focaccia.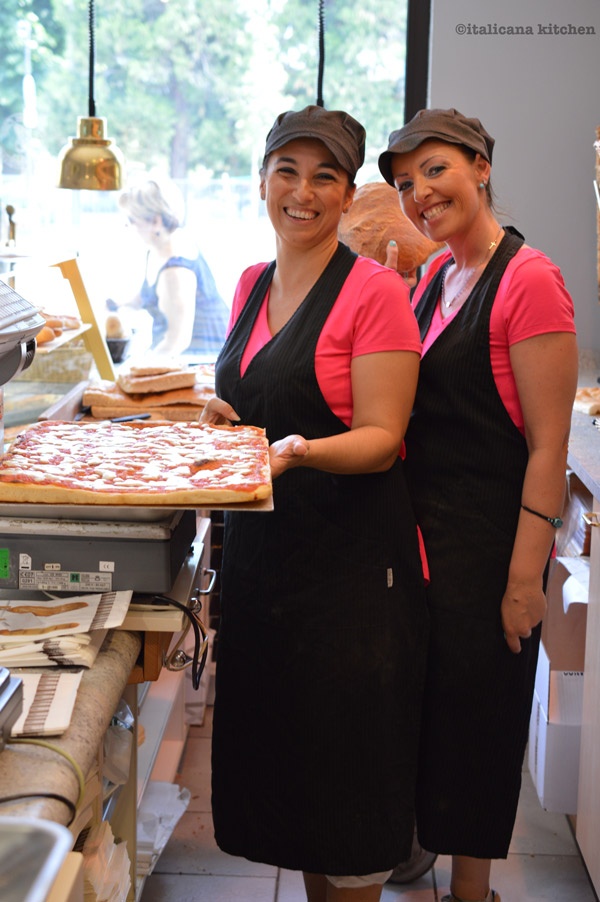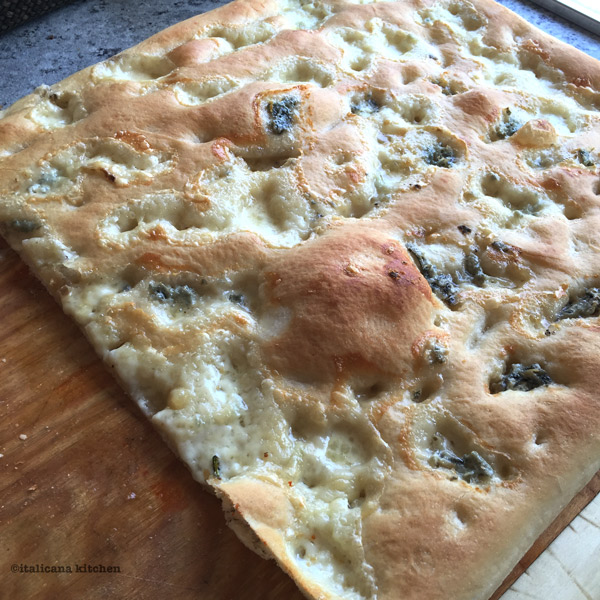 Before I pay, I always seem to be adding something else at the last minute. I can never resist tasting something new that has been prepared that day. There is always something novel to try thanks to the vast assortment.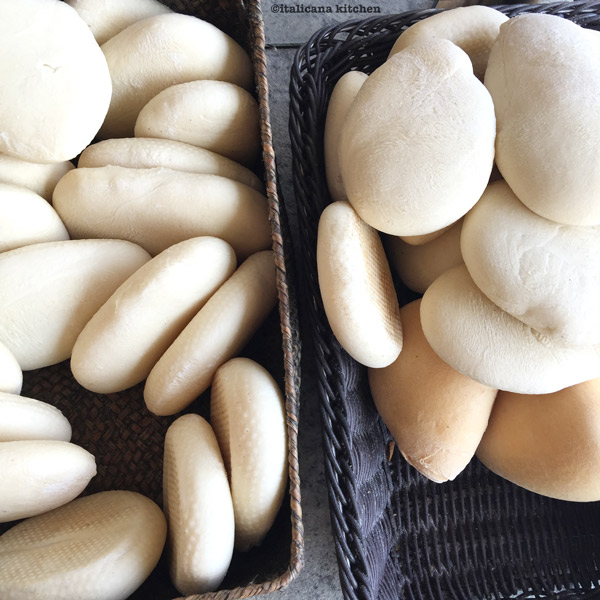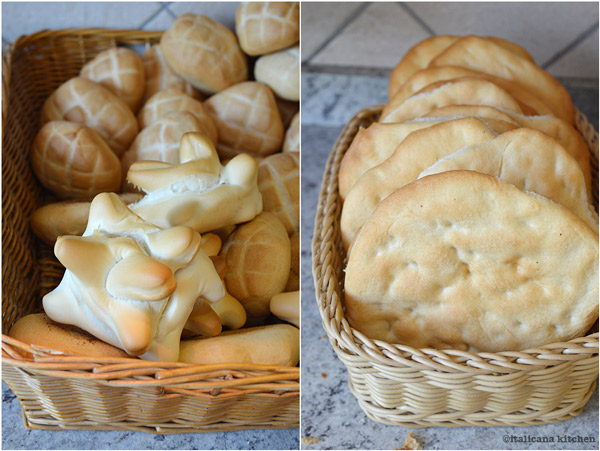 Every time I stop by Forno di Mario, I leave with my bicycle basket full, a smile on my face and the reassurance that I am nourishing my family with good, genuine products.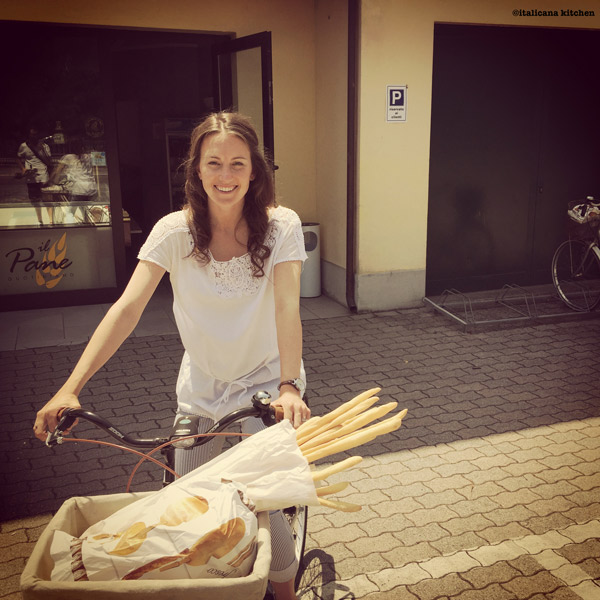 Thank you Paolo and staff for your passion and dedication that you put into your work to offer us products and service of excellence!
Forno di Mario
Address: 68, Via Saltini V., Correggio, RE 42015 Italy
Telephone Number: +39 0522 641454
Store hours: Monday-Saturday from 7:00a.m. to 1:00p.m.
Related posts: