Today is a great day, a great few weeks actually.  First I met Oscar Farinetti, the owner of Eataly, and now my first magazine interview was published this morning on Fine Dining Lovers!   (The article is in Italian but there are always online translation sites for those who are curious).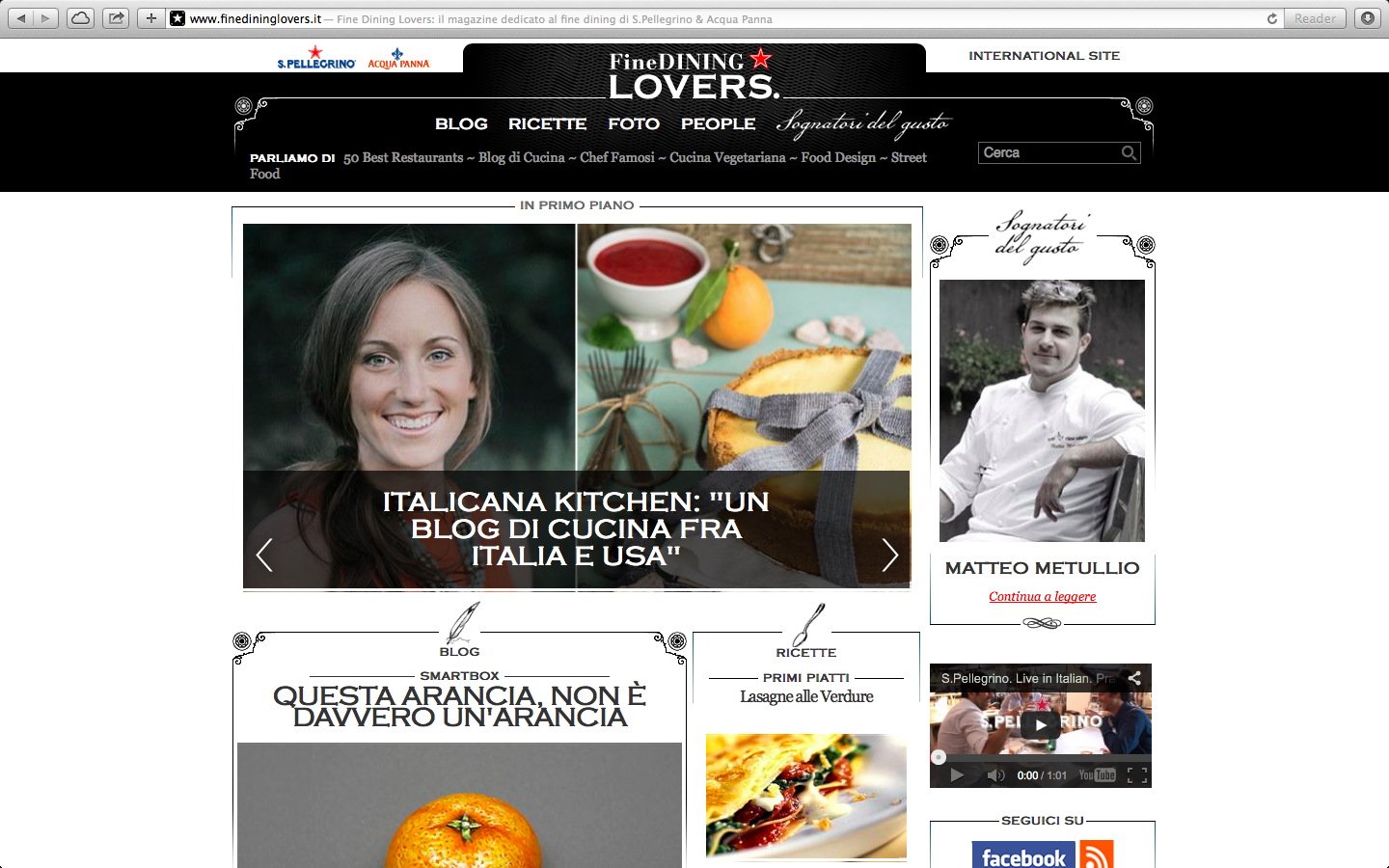 It's not every day that I see my own face appear on one of my favorite food magazines next to pictures of world renowned chefs and articles about the latest trends, recipes and gastronomical events. There is also a separate International Fine Dining Lovers website for all you English speaking foodies.  It's a must read.
I feel so grateful for this opportunity, especially since italicana kitchen launched just a mere 3 months ago. A big thank you to all of you readers who follow and comment on my blog, facebook, pinterest and twitter pages! Without all of you, my blog wouldn't exist!
Related posts: