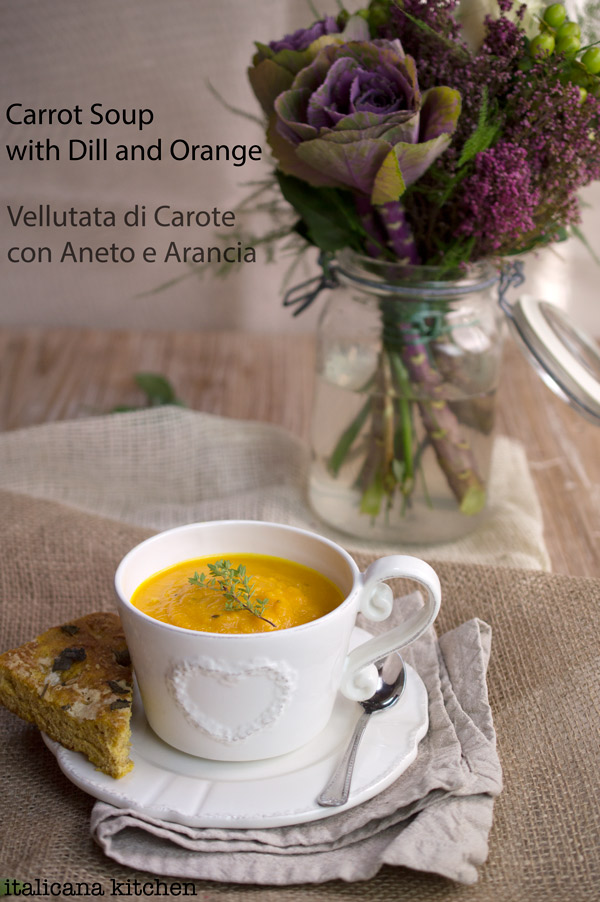 If I could associate each season with the first word that comes to mind, it would go something like this: winter :: love, spring :: energy, summer :: freedom and autumn :: appreciation.  There is something about fall and the mix of warm and crisp days, the smell of fires and the sound of leaves crunching below my feet that provoke intense emotions inside of me—the strongest one being gratitude.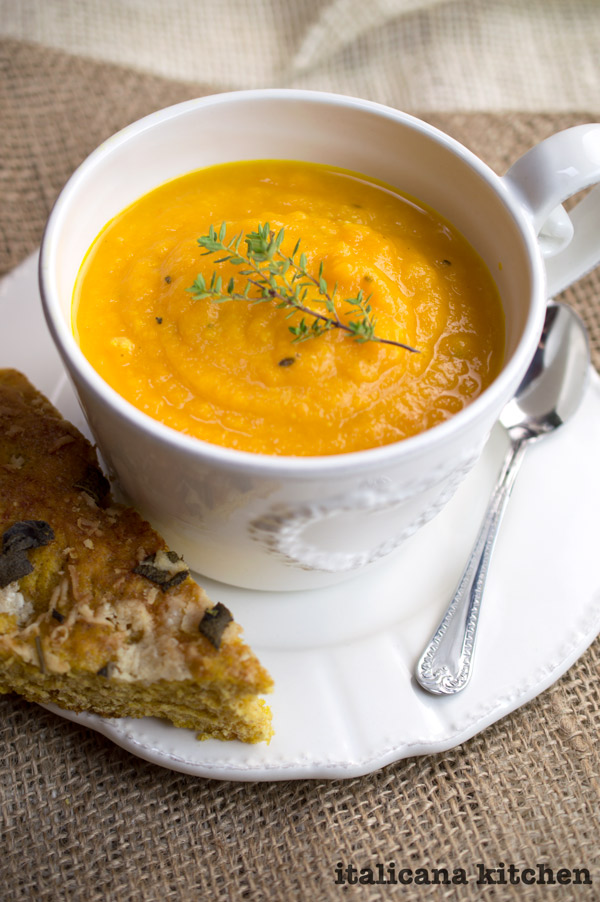 In autumn, I feel so grateful for everything: for the soothing yellow, red and burnt orange colored leaves that cover the branches of the nearby tree when I look out my window; for reading a book next to Mr. Italicano as we cuddle together under a soft fleece blanket; for the warm sweaters that caress my skin like a mother's loving touch; and for a lunch shared chatting with a friend over a warm bowl of carrot soup and a grilled spinach, feta and white bean sandwich.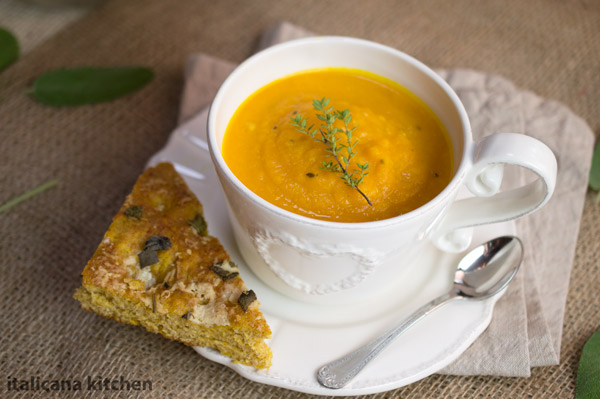 Using dill seeds and orange in this carrot soup gives it a soft, sweet taste without taking away from the earthy notes that carrots are known for.  To give the flavor more complexity, roundness and warmth, you can also add a splash of heavy cream.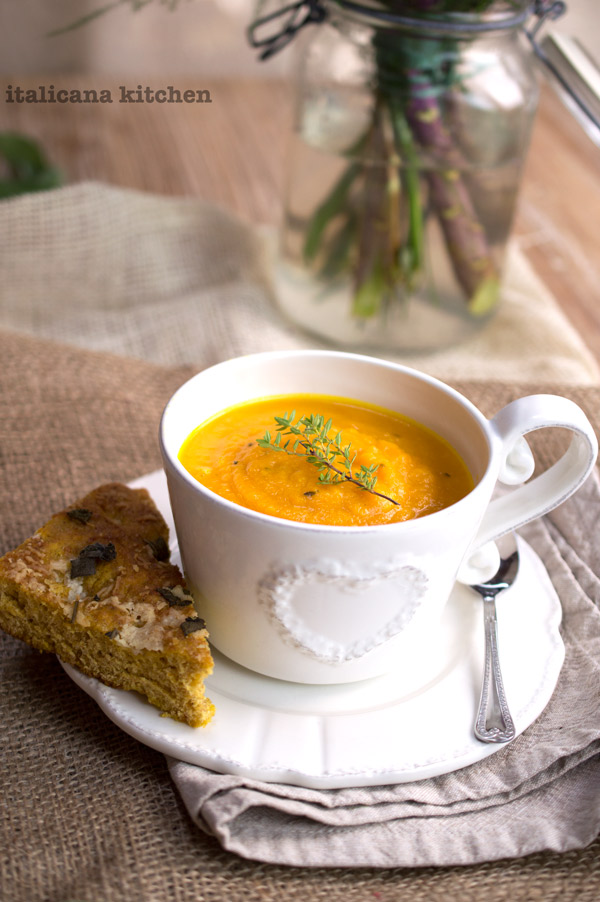 Soups are so comforting to eat and require minimal work in the kitchen.  Being that soup is as easy to make for two people as it is for eight, it's the perfect solution when hosting dinner parties this time of year.  Some of my favorite soups are roasted tomato and basil and mushroom, parmesan and broccoli rabe.  And, you? What emotion does this season provoke in you?
Carrot Soup with Dill and Orange
Carrot Soup with Dill and Orange is a light, comfort food that is perfect for the fall.
Ingredients
2 spoonfuls extra virgin olive oil
3 shallots, chopped
2 pounds (900g) carrots, peeled and sliced
6 cups vegetable broth
½ orange, juiced
⅛-1/4 teaspoon dill seeds, adjust to taste 
½ cup heavy cream (optional) 
Salt and freshly ground pepper, to taste 
Instructions
In a large pot, sautè the shallot in the extra virgin olive oil, until translucent but not brown over medium heat; 1-2 minutes.
Add the carrots and cook for 3-4 minutes. Add the broth, cover and bring to a boil. Reduce the heat and simmer until the carrots can be pierced with a fork; about 10-15 minutes. 
In a blender or with a handheld immersion mixer, pureé the vegetables until smooth. Return to the pot, add the cream and stir over high heat until the soup just begins to boil. 
Ladle into bowls and garnish with a spring of oregano, a dollop of greek yogurt or drizzle of cream and chopped chives.
Related posts: