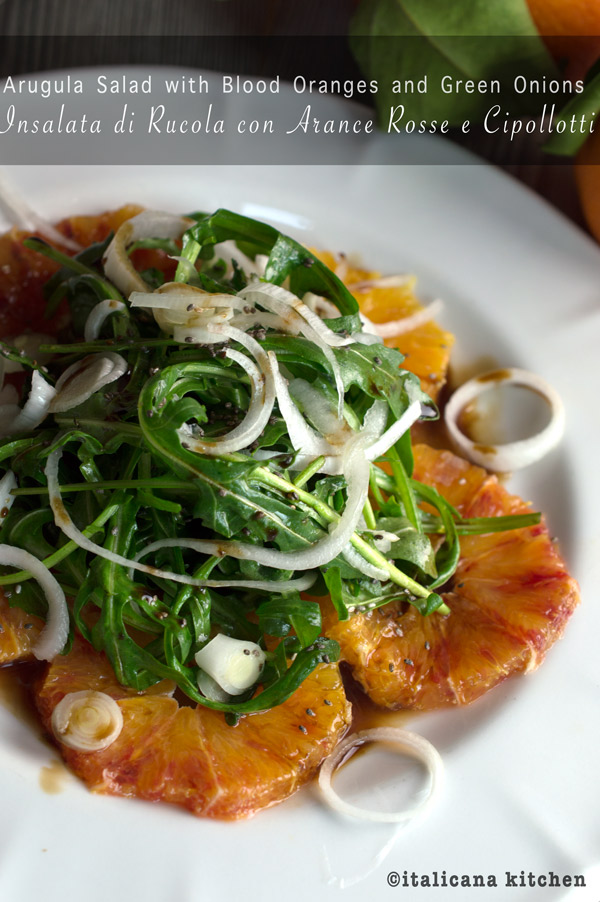 It's officially spring :: primavera! The days are getting longer, the temperature is getting warmer, flowers are starting to bloom and if you stop and listen I'm sure you'll hear birds singing an enchanting melody. This arugula salad with blood oranges and green onion is fresh, healthy and easy to make. Green onions are often times called spring onions, so it's the the perfect ingredient to kick off this beautiful season.
Here in Italy, the farmer's markets are filled with dark green arugula, blood oranges from Sicily and herbaceous spring onions.  I try to buy as much in season and local produce as possible because not only is it cheaper, but the flavors are more intense.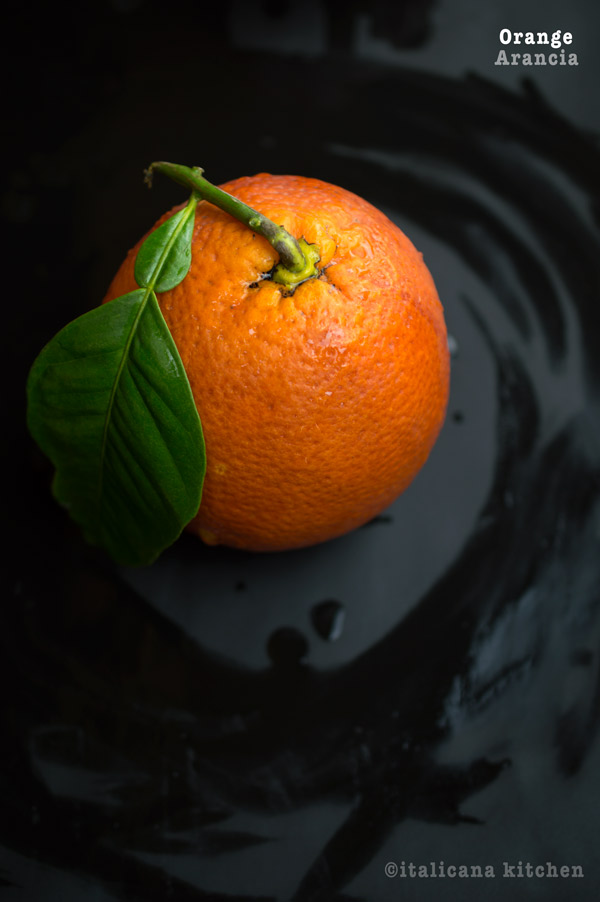 This recipe is inspired by a delicious salad that I ate at Donna Aurora restaurant in Carpi (in the region of Emilia Romagna). The owners are from Sicily and although the decor is nothing special and the overhead lights are a bit on the bright side, all of this was forgotten as soon as the food arrived. Lost in a sea of new flavors, the chef guided my palate on a new gastronomic adventure.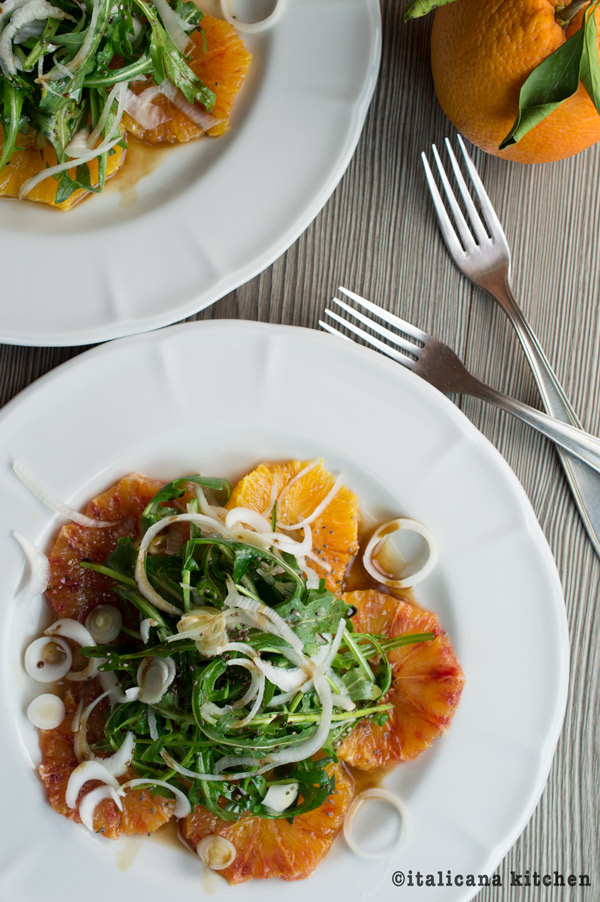 One of my favorite dishes was their blood orange salad served simply with finely sliced white onions and blood oranges, extra virgin olive oil, salt, oregano flowers and parsley. Here's my twist with these flavors, I hope you like it!

Arugula Salad with Blood Oranges and Green Onions
Packed with in season produce, this arugula salad with blood oranges and green onion is the perfect salad to kick off spring.
Ingredients
For the salad:
2 blood oranges, peeled and thinly sliced
1-2 ounces (30-60g) arugula
2 spring onions, white part only, finely sliced
⅛ teaspoon chia seeds
For the dressing:
1 slice of lemon
½ blood orange
1 tablespoon extra virgin olive oil
Pinch of salt
Pinch of dried oregano
Balsamic vinegar, as needed
Instructions
Divide the orange slices among two plates followed by the arugula, spring onion and chia seeds.
Squeeze the lemon and blood orange juice in a small bowl and add the extra virgin olive oil, salt and oregano.
Drizzle the dressing on the two salads followed by a drizzle of balsamic vinegar. Buon appetito!
Related posts: