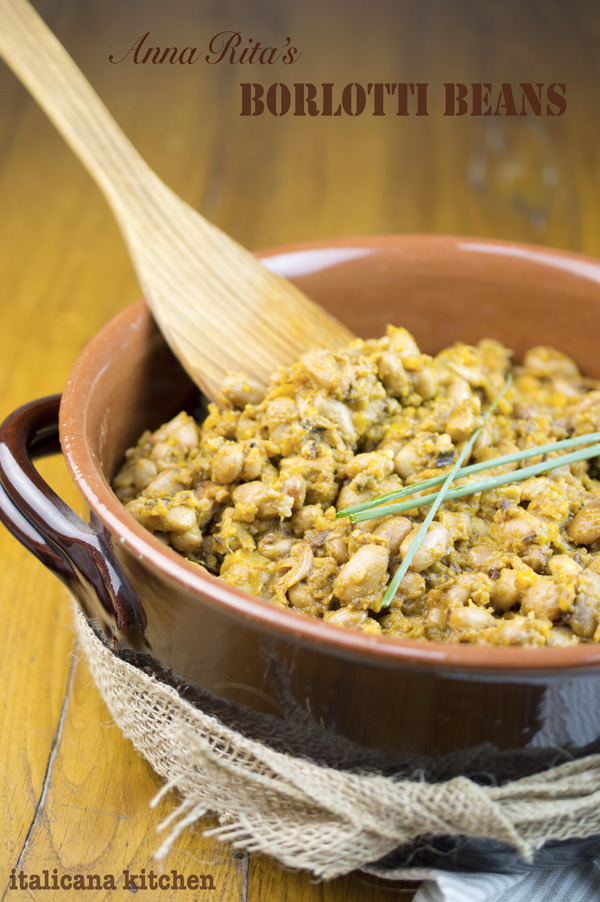 This is my Italian aunt-in-law Anna Rita's borlotti bean recipe.  Ahhh, the beauty of marriage. Not only am I lucky to have married an amazing man, I have also acquired a wonderful family :: famiglia that includes some exceptional cooks.  What more could a food blogger want than to learn authentic Italian recipes, like Homemade 7 Grain bread from her mother-in-law or this borlotti bean recipe from her aunt-in-law? I feel truly blessed:-)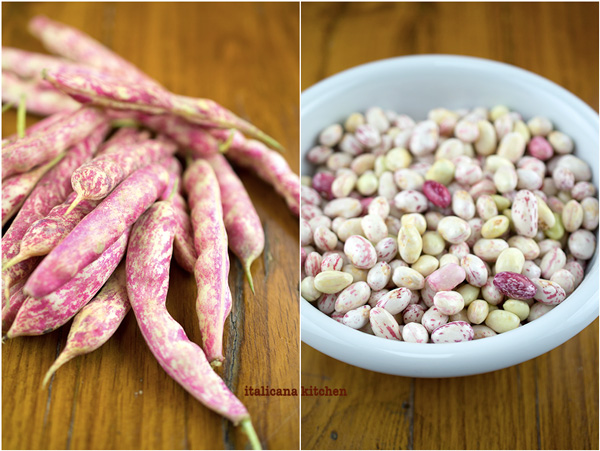 I still remember when Mr. Italicano and I had just started dating and how he would rave about this bean recipe to almost an incessant point.  I didn't understand what.the.big.deal.was….I mean, come on, there are just beans! Well, truth be told, my attitude changed the first time I tried them for myself and literally ate three large helpings in one sitting. I was addicted, and like him began to drool :: sbavare the moment one of us started talking about these plump oblong borlotti beans in there fragrant sauce (also called cranberry beans).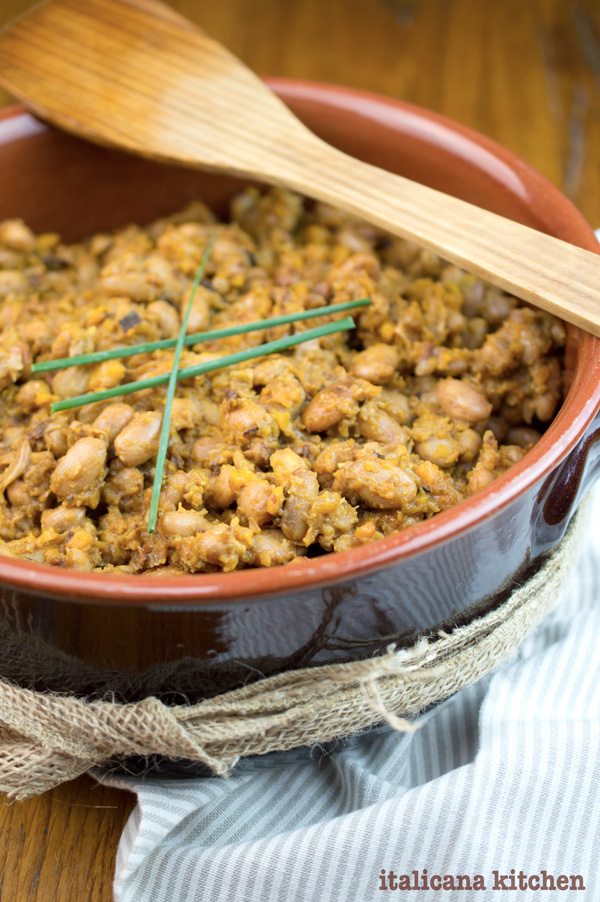 The secret is in the spiced vegetables that truly leaves your mouth in food heaven.  Although you can make  and eat these beans the same day, I highly recommend that you make them the day before.  They are good the same day but *delicious* the day after since they have had time to marinate in their sauce.  The scents of cloves :: chiodi di garofano and cinnamon that fill the house are an added plus, making me want to make this recipe just to be surrounded by these comforting aromas that remind me of home. What are the smells that remind you of home?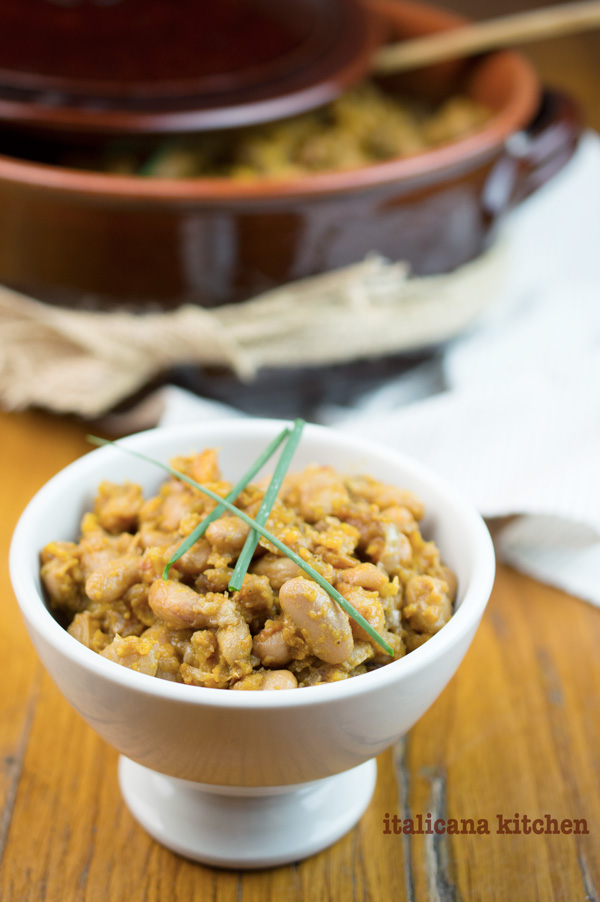 A quick shout-out to my Aunt Jane. After she had so patiently listened to me ramble on about this recipe when she came to visit last summer. Aunt Jane, here you go…finally!! 🙂 And, here is another recipe with borlotti beans: vegetable couscous with borlotti beans.
Annarita's Borlotti Beans
Forget the meat and try these borlotti beans for a healthy and delicious dinner that is packed with protein.
Ingredients
½ cup extra virgin olive oil 
Vegetable bouillon cube
½ large white onion, finely chopped
3 carrots, finely chopped
3 celery spears, finely chopped 
1-2 garlic cloves, finely chopped 
1.2 pounds  (1/2 kilo) shelled borlotti beans 
6 datterini or grape tomatoes, skins removed (I usually keep a bag of datterini tomatoes in the freezer then just run them under water and their skins pop right off)
10 cloves
½ Cinnamon stick
Dry white wine, as needed to cover all the vegetables and beans
Instructions
Bring a large pot of water to boil, add a tablespoon of course salt then add the borlotti beans and cook until they are half way cooked, about 10 minutes.
In another large pot, add the extra virgin olive oil, vegetable bouillon cube, onion, carrots, celery and garlic. Cook on medium-low heat for 15 minutes, stirring every few minutes.
Add the borlotti beans, tomatoes, cloves and crumble in the cinnamon stick. Add enough white wine so it covers all of the vegetables and beans. Stir well. Cover and let simmer on low for around 2 hours, checking periodically to make sure that there is some liquid at all times, adding a bit more wine or water if needed.
I recommend making this recipe a day (even two) in advance and storing them in the refrigerator with plastic wrap then reheating or serving them cold.
Related posts: