Life gets busy—super busy, at times. That's why it's always good to have a few no-fuss recipes :: ricette up your sleeve for evenings where you need to get a healthy dinner on the table but don't have a lot of time to spend in the kitchen.  This wild caught sesame salmon recipe is perfect for these occasions.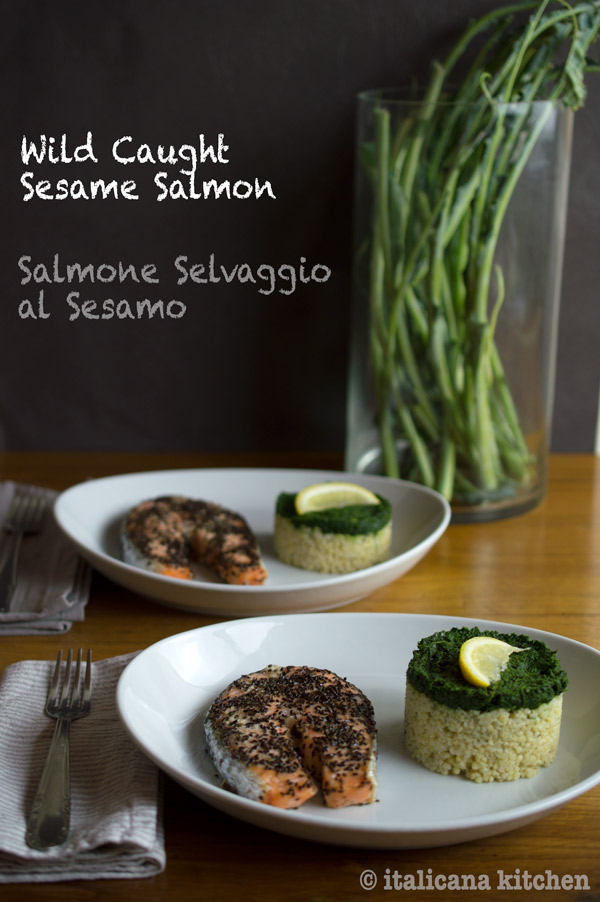 Mr. Italicano and I have had a super intense couple weeks. He's busy studying for his sailing license examination and I am taking two interesting evening courses—one on natural cooking :: cucina naturale and the other to become a sommelier.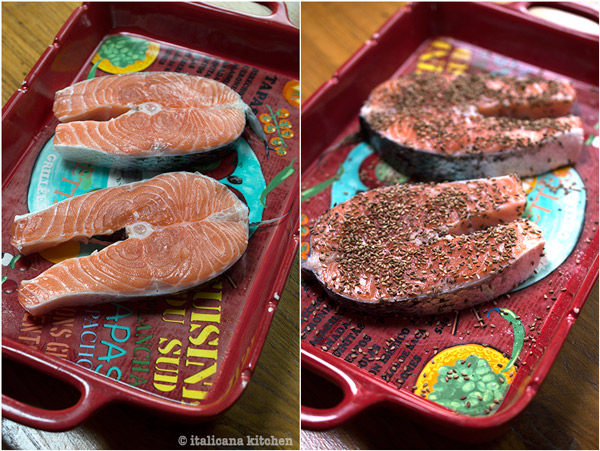 Thrown into our busy schedules are biweekly tennis lessons and other appointments, leaving me little time in the evenings to prepare dinner.  In moments like these, it would be quite practical to buy some ready-made dinners, but I don't. Ever. Prepackaged food :: cibo preconfezionato is horrible for you and is full of preservatives, sweeteners, and artificial coloring.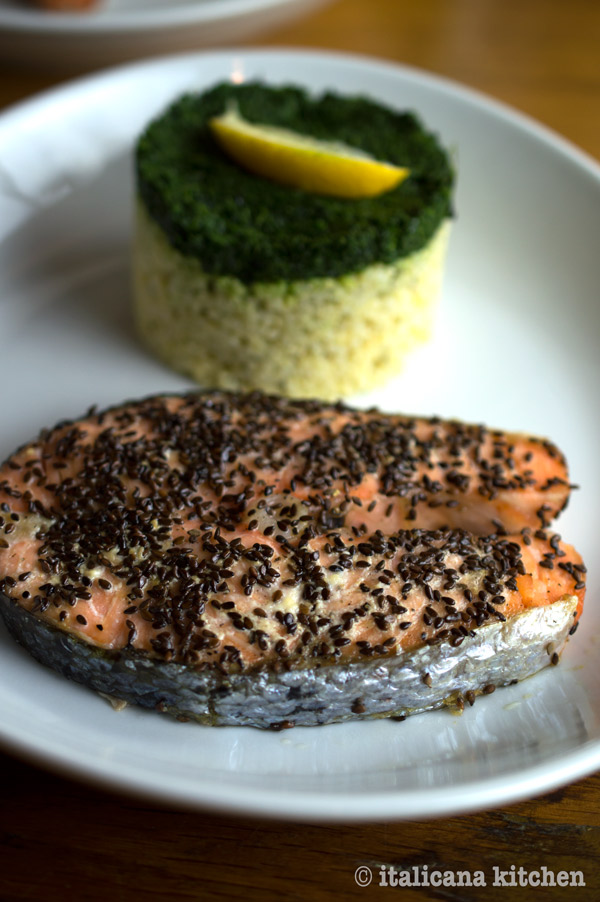 Farmed salmon :: salmone di allevamento is also full of artificial coloring due to the colored fish food pellets that they are given to eat, not to mention these salmon contain toxins like PCBs that are carcinogenic (cancer causing) and antibiotics. I don't know about you, but I don't want to put that junk in my body let alone feed Mr. Italicano with it. No, thanks. Certainly, wild caught fish is more expensive, however, I would rather eat less, but better quality food.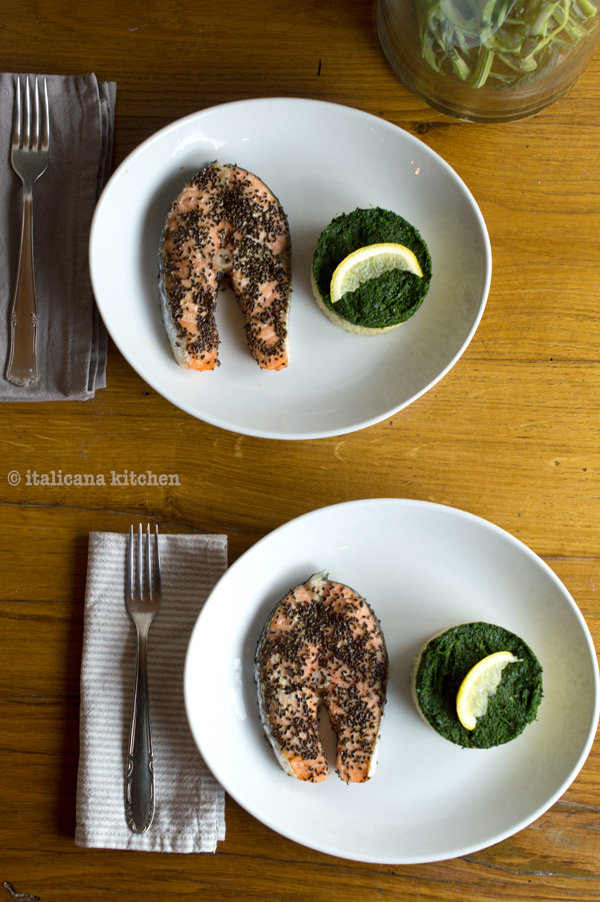 Reducing the ingredient list :: elenco di ingredienti is an easy way to make a quick meal. Fewer ingredients mean less preparation time. There is a word of delicious recipes that you can try out that have just 5 ingredients or less like: roasted kabocha squash fries, millet stuffed tomatoes, or John Dory with capers and tomatoes. Recipes like these allow you to cook delicious healthy food in no time at all.
Wild Caught Sesame Salmon 
Wild caught sesame salmon is a perfect recipe for a quick and healthy weeknight dinner when you don't have a lot of time to spend in the kitchen.
Ingredients
2 wild caught salmon steaks, rinsed and dried
Salt and black pepper, to taste
3 teaspoons toasted sesame seeds
1 tablespoon extra virgin olive oil
Instructions
Preheat the oven to 400°F (200°C).
Season with salt and freshly cracked black pepper then top both sides with the sesame seeds. Put the salmon steaks in a baking dish and bake for 15-20 minutes or until the salmon flakes easily with a fork.  Serve with a drizzle of extra virgin olive oil.
Related posts: