I love red wine :: vino rosso.  I adore the way the robust flavors cuddle my taste buds and warm me up like a roaring fire.  I've always been unenthusiastic about white wines and Proseccos, a sparkling Italian wine. Their fresh taste just doesn't leave me satisfied.  There has to be a reason, though, that so many people appreciate white wines, and Italian Proseccos, in particular. That is why I decided to head to the Prosecco wine country in Veneto, Italy for the weekend to find out. Amidst the rolling hills covered with knotted vineyards, not only did I find the answer I was looking for, but also five enchanting surprises along the way.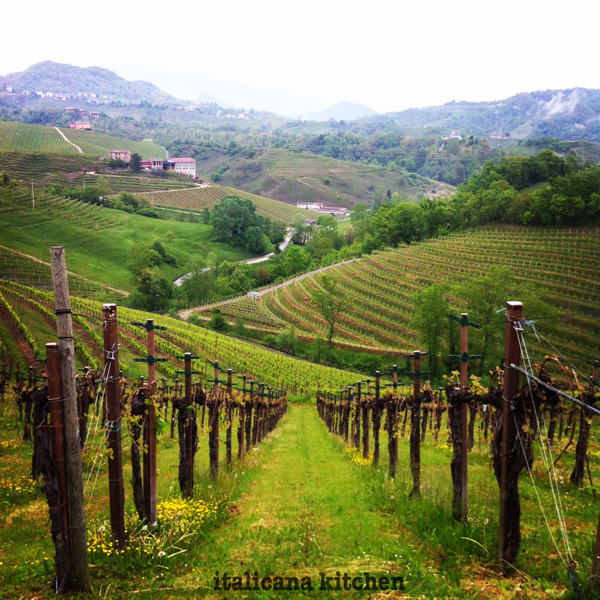 The areas of Valdobbiadene and Conegliano produce the most prestigious Proseccos with the DOCG seal, or "controlled designation of origin guaranteed," which demonstrates that the product has been produced within a specified region using traditional methods. The difference between DOC and DOCG seals is that DOCG wines are analyzed and tasted by government licensed personnel before bottling.  All these steps help consumers choose a good quality Prosecco wine among the various imitations :: imitazioni. This is where I failed in the past. I bought Prosecco wines that were mass produced with machines and weren't cultivated in the specified terrene. Contrary to other areas in Veneto, the Valdobbiadene and Conegliano areas have two main differences: they are hilly and thusly the grapes must be picked by hand and the flavor of the grapes are a result of the microclimate's affect on the ground and air; not to mention that typically these areas house smaller wineries where passion and soul are put into producing a good bottle of wine, rather than just a money making agenda as the core business goal.
MALIBRÀN WINERY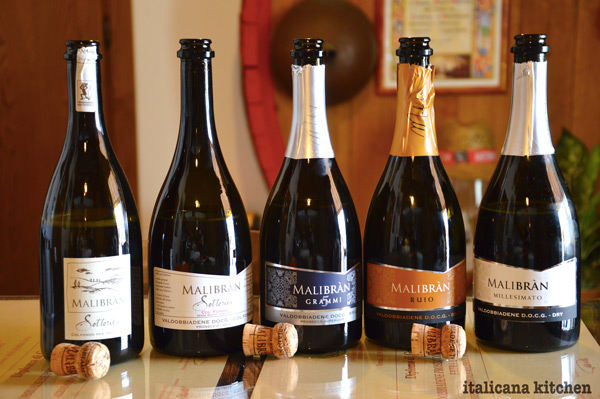 Among the different wineries that we visited, Mr. Italicano and I agree that Malibràn is among the best and a good testament of a winery with generations of accumulated experience that permits them to make superior Proseccos.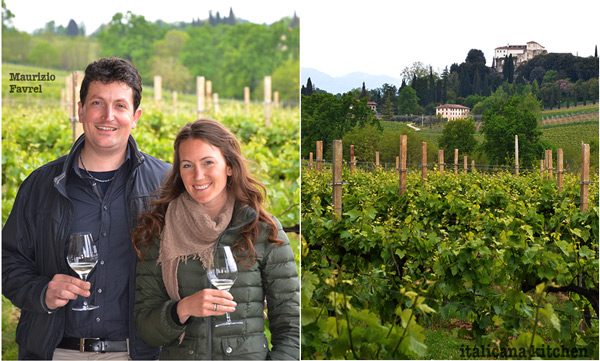 Between bubbling sips :: sorse of Prosecco while listening to Maurizio Favrel explain the history of his family owned business, my view about Prosecco being an unsatisfying wine vanished while crisp aromas of white peaches, apricots, pears and apples conquered my palate.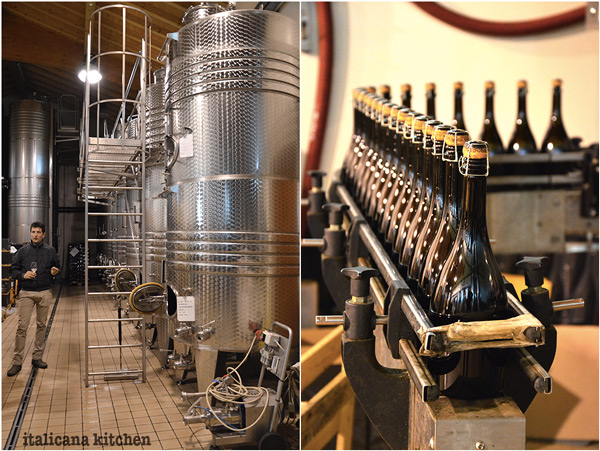 Among the different varieties of Proseccos, I was greatly impressed by Malibràn's "Sottoriva Sur Lie Col Fondo Senza Solfiti" which is 100% natural and contains no sulfites. Whereas the fermentation in most modern day Proseccos take place in large pressurized tanks,  for this particular wine it takes place directly in the bottle, like the olden days.  The yeast :: lievito is not removed, as done with Champagne, but is left in the bottle until the moment it is served at which point you can either pour out the wine, leaving the sediments resting at the bottom, or shake it up to taste the authentic terroir.
VILLA MARCELLO MARINELLI
Although Mr. Italicano and I came to the Valdobbiadene area to experience the Proseccos, we also received a lovely surprise when we arrived at our hotel, Villa Marcello Marinelli, a classic Italian villa nestled in the foothills of the Alps in Cison di Valmarino.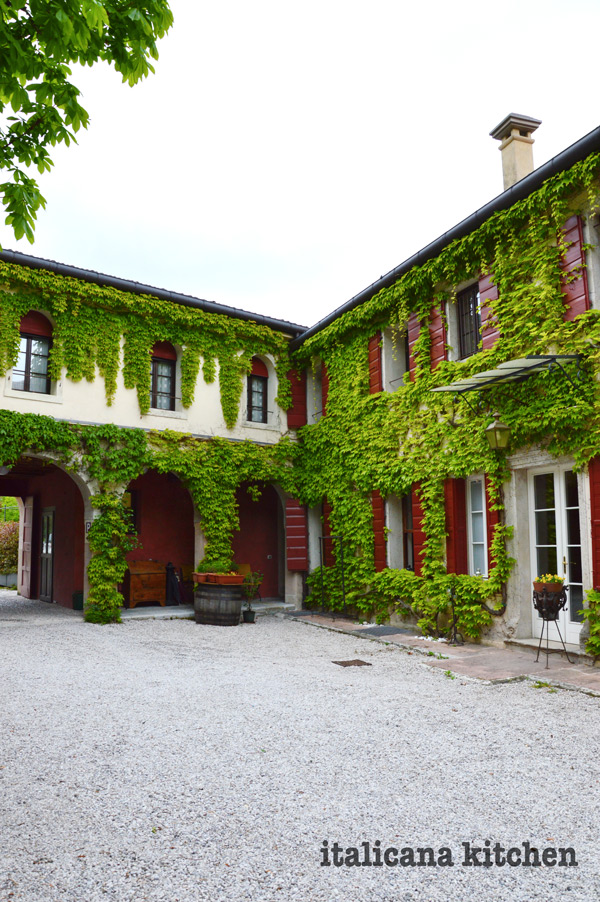 Built in the 1500's and decorated in Venetian decor, our stay at the Villa Marcello Marinelli brought us back in time and spirit where we passed our mornings relaxing and reading in the communal living room and one evening in the dining hall surrounded by 17th century frescos while we enjoyed traditional homemade Venetian dishes.  Family owned and managed, we received exceptional hospitality :: ospitalità that turned our weekend into an unforgettable stay, one which I hope to repeat again someday. Only 50 minutes from Venice, Villa Marcello Marinelli is a perfect side trip for those who want a unique Italian countryside experience.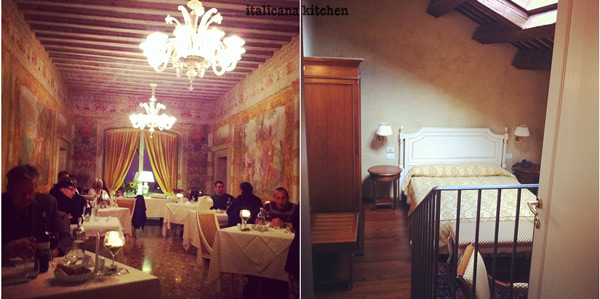 CASTEL BRANDO
A five minute walk from the villa you will find yourself at a panoramic funicular :: funicolare that takes you up to Castel Brando, an immense medieval castle now restored and home to a hotel, spa, theater, bar and restaurant.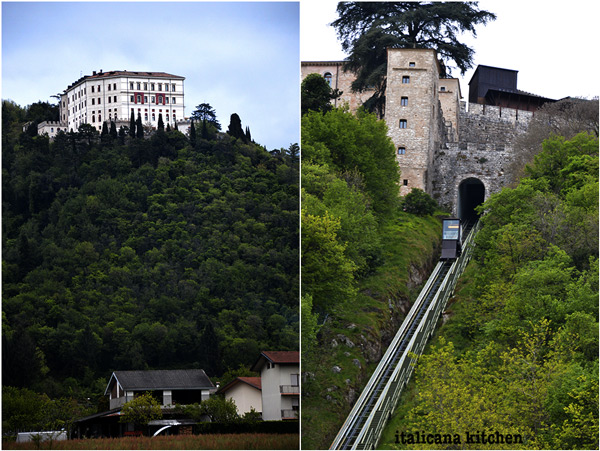 Mr. Italicano and I enjoyed a dirty martini and live jazz music one night and wood fired kamut pizzas and lemon sorbets the other. In the expansive courtyard near the castle's stone walls which overlooks the sparkling lights of the town below, you'll find the perfect romantic spot to steal a kiss.
COUNTRYSIDE
Between the Prosecco tasting and castle touring, you will not want to miss roaming around the countryside, both by foot and by car. Just minutes from Villa Marcello Marinelli, there is a trail :: un sentiero that takes you alongside a stream, past two old mills and through a forest.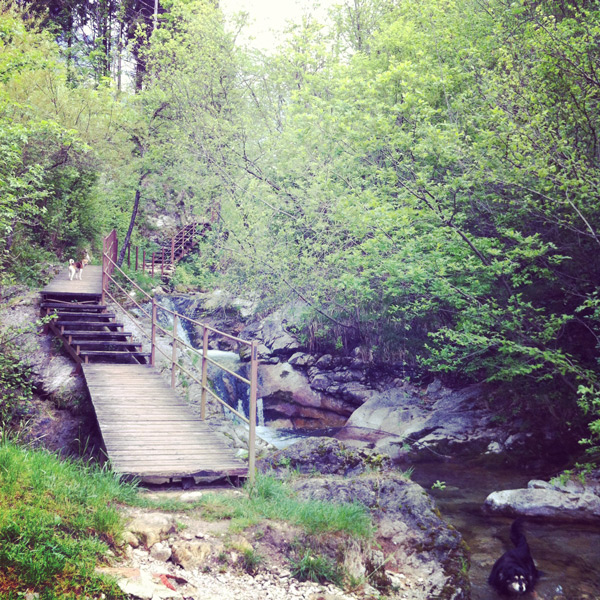 Throughout our walk there were signs with inspirational quotes to give you a little food for thought as you soak in the nature.  My favorite was: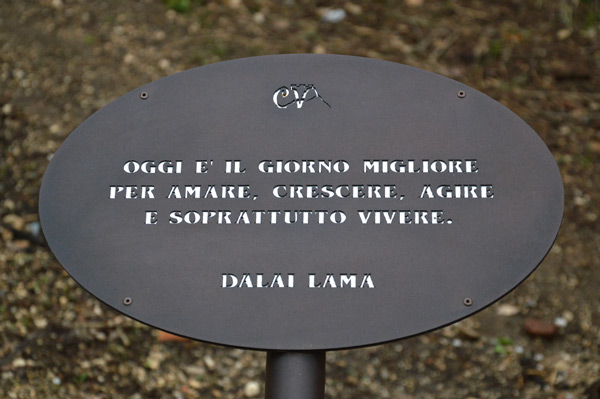 "Today is the best day to love, to grow, to act and above all else, to live." Dalai Lama
 In a 20 minute radius by car you will also find small quaint towns, rolling vineyards and serene lakes.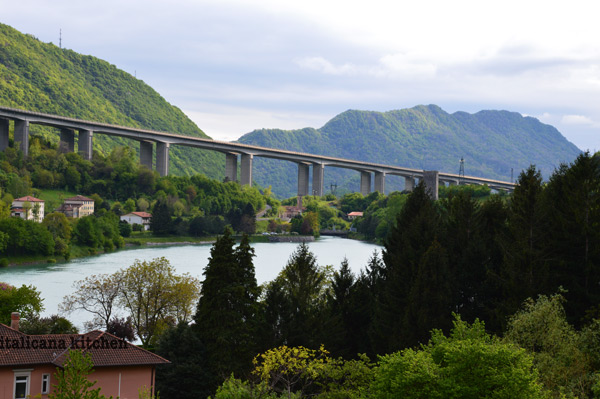 VINEYARD PICNIC
During your countryside tour, stop by the "Osteria senza Oste" which translates to "Inn without an Innkeeper" for a picnic lunch nestled between rolling vineyards creating a truly magical panorama.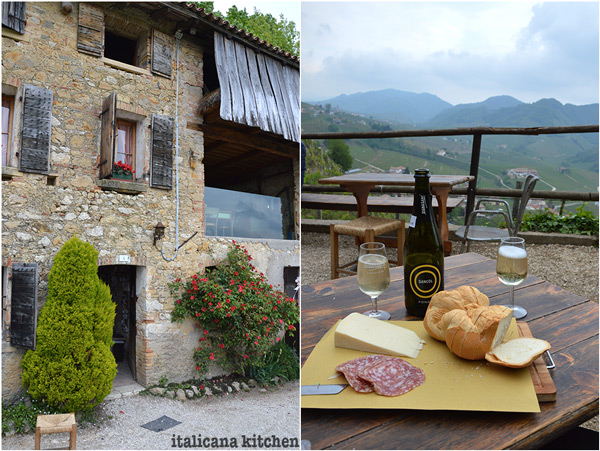 Here you will find a tiny rural house with a stall housing donkeys and a simple room where you can choose among the different bottles of Prosecco, salame, cheeses and bread.  Pick what you want then leave a donation :: donazione for what you eat.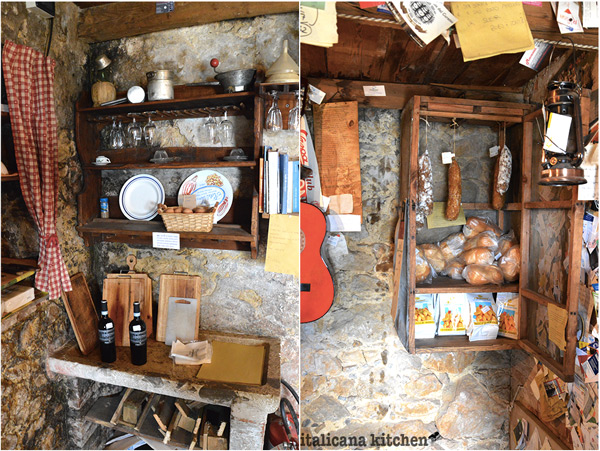 Outside there are a few tables to enjoy your simple meal, take in the view, smell the fresh air and appreciate the silence.  Mr. Italicano and I spent our Easter lunch here. Often times the more simple the setting and food, the more memorable the experience. Don't you agree?
Related posts: