If you work in the food and beverage business, or are just a plain foodie or wine connoisseur, there are two principal Italian trade shows :: fiere that you won't want to miss: Vinitaly and Cibus. Vinitaly is focused on the wine sector while Cibus is dedicated to food and beverage. This year's exhibitions have already passed, but mark your calendar for next year as these expos are always filled with innovating food and wine concepts.

 TOP PICKS FROM VINITALY 2014: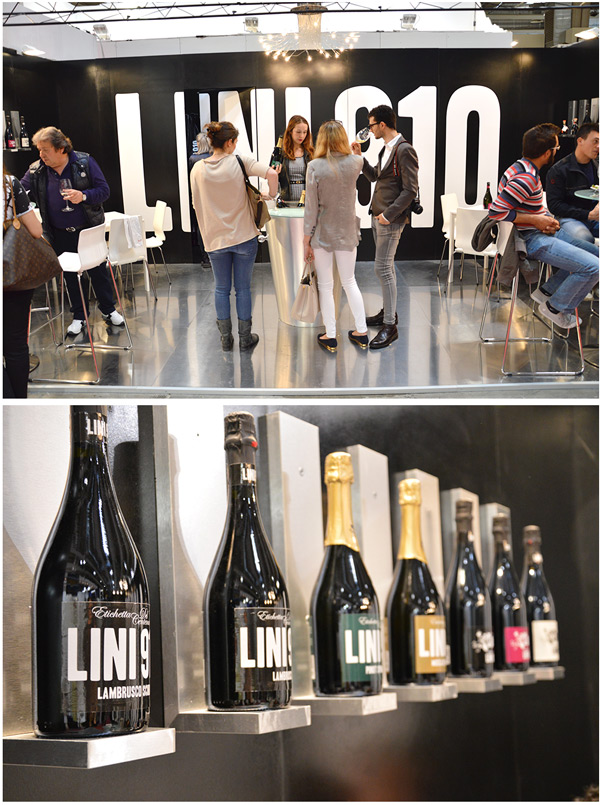 Celebrating :: festeggiando  over 100 years of production, Lini 910 has perfected the art of making lambrusco and is known throughout the world for its Classic Method.  With a sleek and modern image, Lini 910 bundles together a century of tradition and experience with a stylish and captivating look.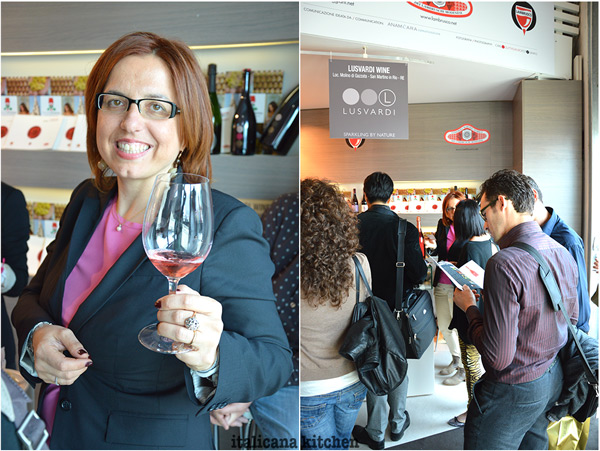 Grapes picked by hand and wine made with passion :: passione, at Lusvardi I found my favorite Brut Rose sparkling wine. Delicate notes of berries and green apple blend harmoniously together making this wine the ultimate summer drink.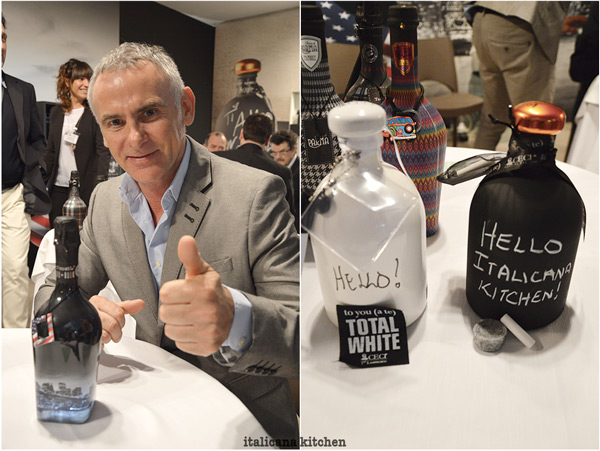 Not only are Ceci's wines and beers some of the best in Italy, their marketing initiative is also creative and innovative. Some of my favorite bottle designs were:  a New York skyline with led lights that illuminate the bottle, a plaid printed bottle with a strap for carrying, chalk board and whiteboard bottles both equipped with their essential materials (chalk and eraser, whiteboard pen and cloth). Ceci is all about offering quality products with style :: stile.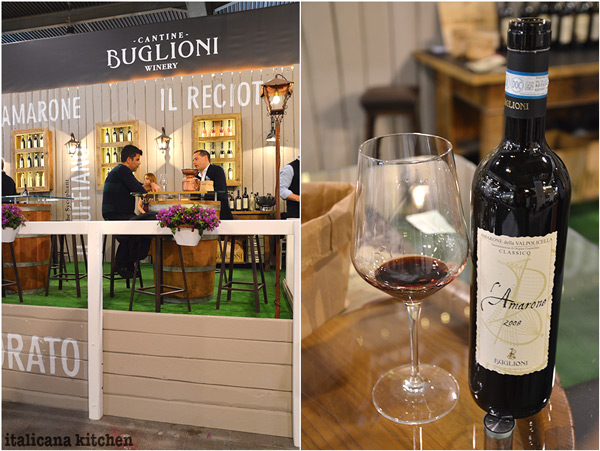 While some high quality wineries get stuffy with their labels :: etichette, Buglioni, instead, has a little fun: Bugiardo (liar), Ruffiano (suck-up), Clandestino (stowaway), Monello (rascal), Balordo (fool) and Vigliacco (coward) are some of their most creative and unusual wine names I've yet to come across. Then of course they also have the classics like Valpolicella and Amarone. Cuddling your taste buds with deep warm flavors, Bulioni's Amarone wine has become my new found love.  Full in body and flavor, it is one wine you will not forget that leaves each taste bud enamored and in love.
TOP PICKS FROM CIBUS 2014: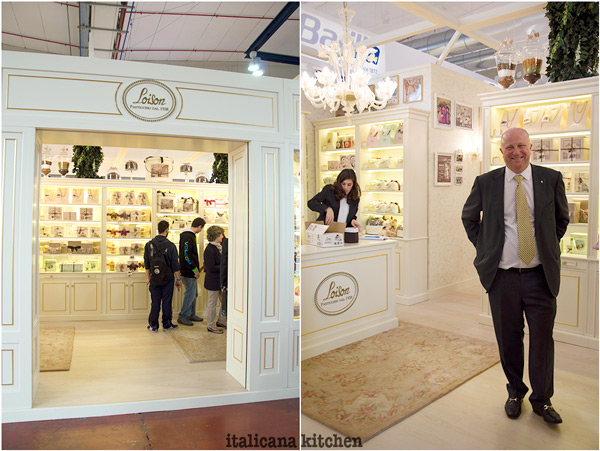 I first found Loison's pastries at Vinitaly, they had a small little booth where they were handing out samples of Panettone, a traditional Christmas Italian sweet and candied fruit filled bread. It was love at first bite of the soft, moist sweet bread lined with a layer of cream. The large and refined :: raffinati stand at Cibus also presented a variety of other sweets in gorgeous and unique packaging. Entering the stand felt like walking into an old Victorian house for tea and sweets. I know where I'll be ordering my Christmas presents from next year.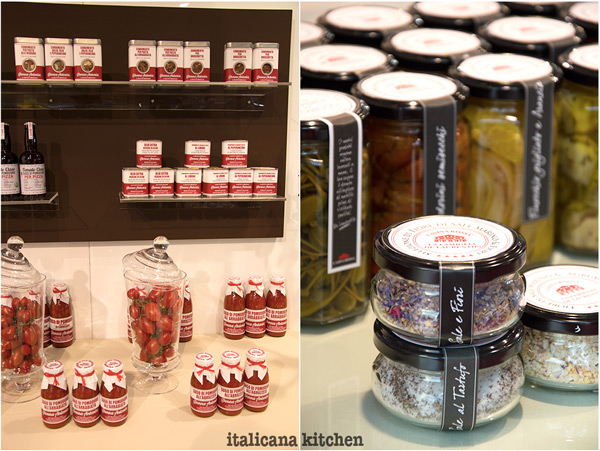 With simple and eye catching packaging paired with a variety of unique products like flavored salts and oils, deep red tomato sauces and a wide range of jarred vegetables in olive oil, there was no question about me stopping in to take a peek at the Casina Rossa stand. While talking to the owner, I even had the opportunity to see photos of the preparation of the jarred vegetables in olive oil, all of which are filled by hand :: a mano. In the states, you can find a variety of Casina Rossa products in William Sonoma stores.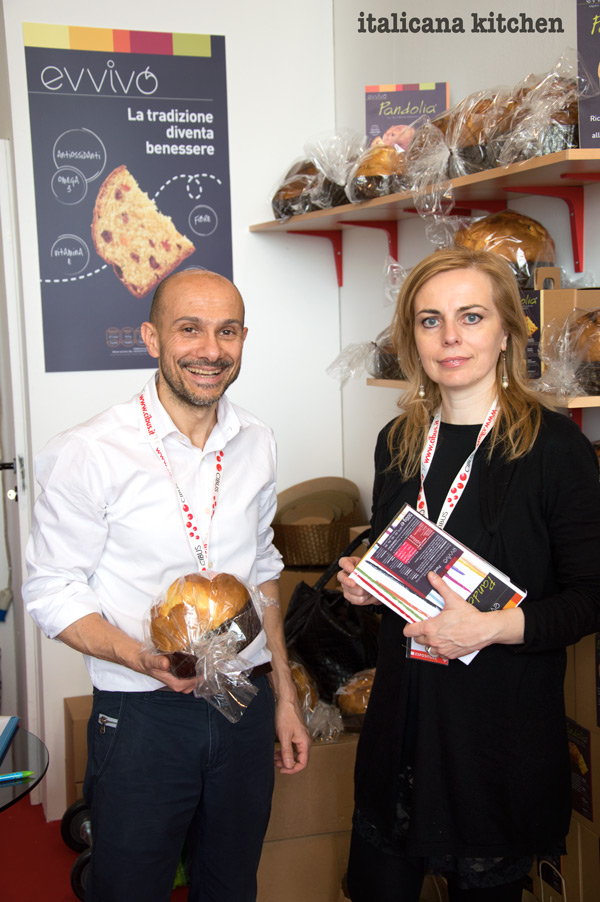 Pandolia is Evvio's delicious artisanal panettone bread that is made with farm selected extra virgin olive oil, making it a healthy alternative to the traditional recipe.  Pandolia is prepared with just a few and simple ingredients and does not contain aromas or preservatives. Mother yeast is utilized and the dough goes through a 32 hour levitation process. Evvio's mission is to promote handmade, high quality and healthy foods. I'm all in.  I've been snacking on two kinds of Pandolia since coming back from Cibus: wholemeal raisin and candied orange peel as well as cranberry and goji berries. Both are a perfect accompaniment to a hot cup of coffee in the morning :: mattina.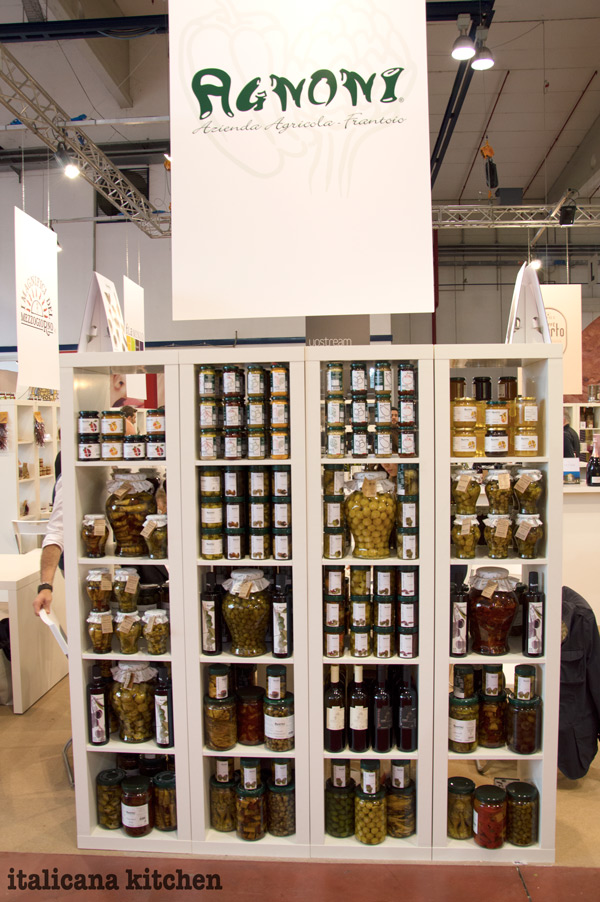 I really enjoyed talking to one of the owners in this family-run business. You can tell when someone has heart and soul :: anima for their activity when you hear them passionately talk about their products. After tasting Agnoni's artisanal marinated artichokes, sun-dried tomato patè and green olive patè, I came to the conclusion that it must not be hard to speak animately about their products as each one was absolutely exquisite.  Besides their products in extra virgin olive oil, they also have a wide rande of handmade products which are all produced at their commercial farm.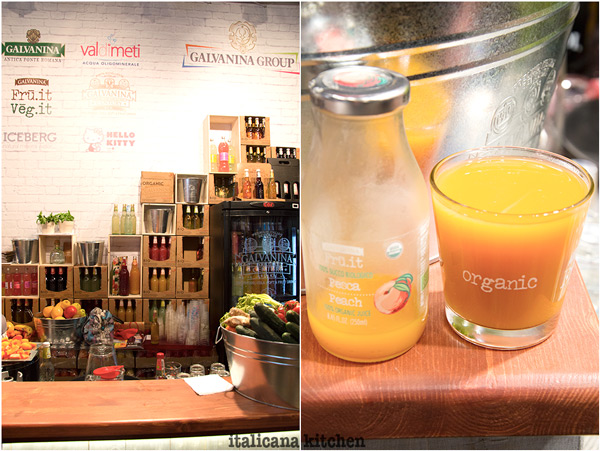 What I love about Galvanina products is that they are made without colorants and preservatives :: conservanti, unlike many other beverage brands in the market today.  Instead, Galvanina uses: cane sugar to sweeten their drinks, fresh mineral water from the Galvanina spring, and they add carbon dioxide, a natural element used to create their sparkling line of beverages. In addition to their sparkling drinks, their range of 100% organic fruit juices beats out all their competitors.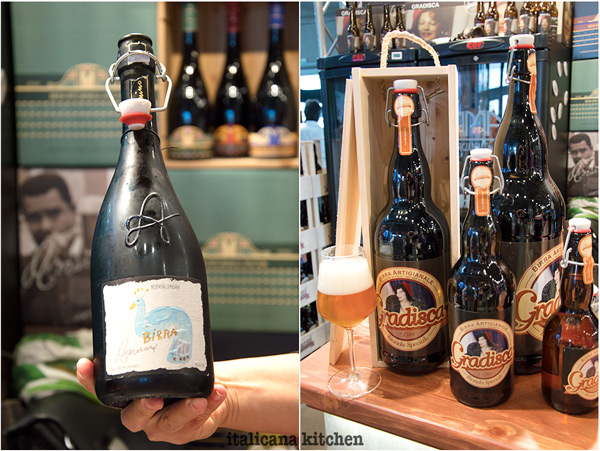 I was on the brink of giving up on drinking beer in Italy and just sticking to wine. After sampling many different kinds, nothing could compare to the selection of original crafted flavors found in the Pacific North West. That was until I had the opportunity to stop by the Amarcord stand. With one sip :: sorso of their special artisanal beer called "Bruna", I finally tasted home.  It was quite a heavenly moment to finally find a beer of excellence.
Related posts: