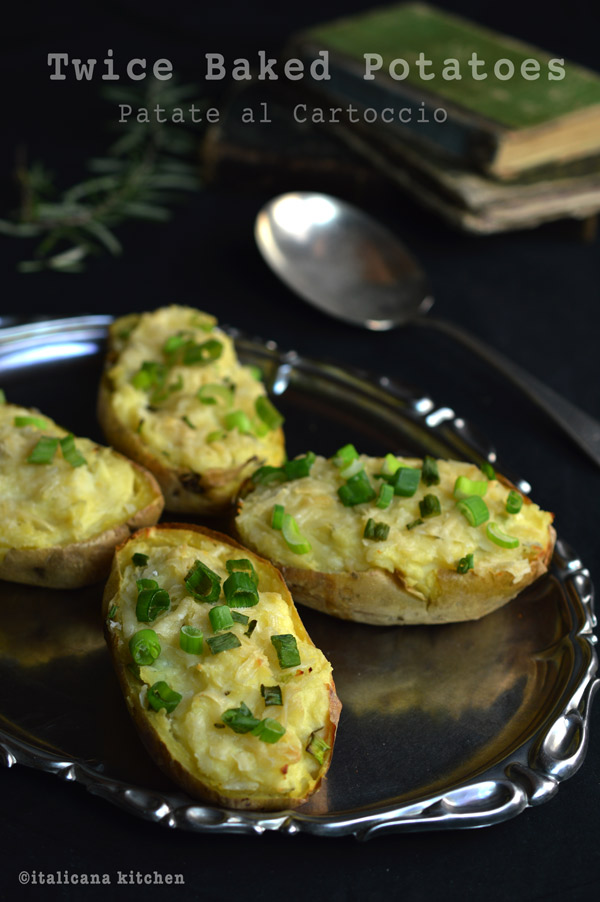 I've never been that fond of plain baked potatoes :: patate al cartoccio; even if I add toppings, I find them still quite insipid and dry. I've always loved mashed potatoes though, especially when they've been whipped with Greek yogurt, parmesan cheese and green onions to add some tang and pizzazz. The beauty of twice baked potato is that you have all the creaminess you get from mashed potatoes with that added punch of baked flavor.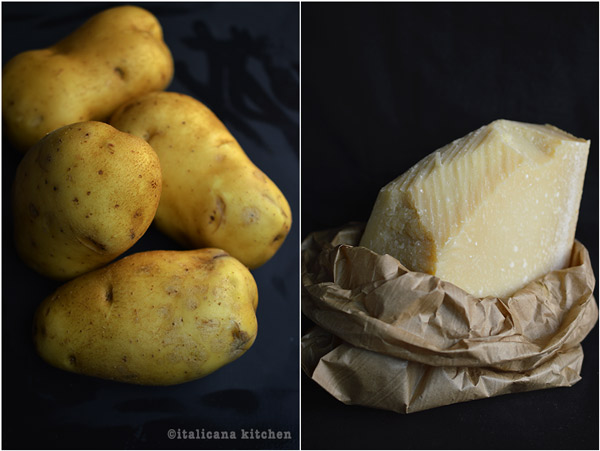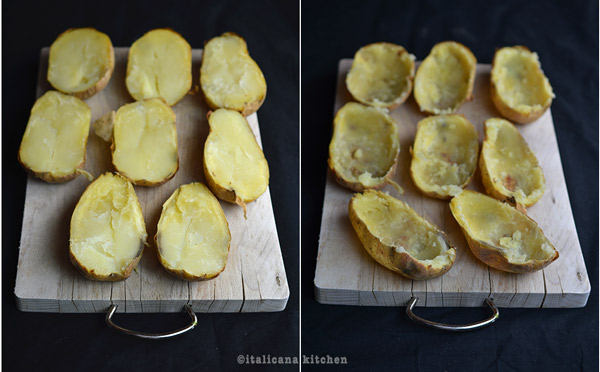 The other day Mr. Italicano and I went to a local cafe for a cappuccino and a croissant. As we meandered down the cobblestone street, we noticed that people where setting up booths under the archways that lead to the large square. To my delight, it was an antique market :: mercatino di antiquariato.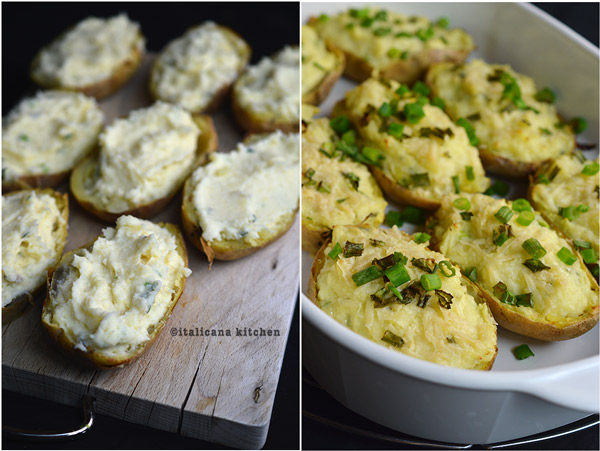 My parents had a lot of antiques that decorated our house growing up. I secretly despised these relics; I preferred modern decor. Now my heart jumps when I see something worn, rusted, beaten or ripped. I immediately want to buy it and give it a home, especially old books. I love their tattered corners, worn covers and faded words. I love the musty smell that holds secrets from the past. I love thinking about the hundreds of invisible fingerprints that touched turned their pages :: pagine. What were they thinking as they read the words? Did the book inspire them or change their life in some way?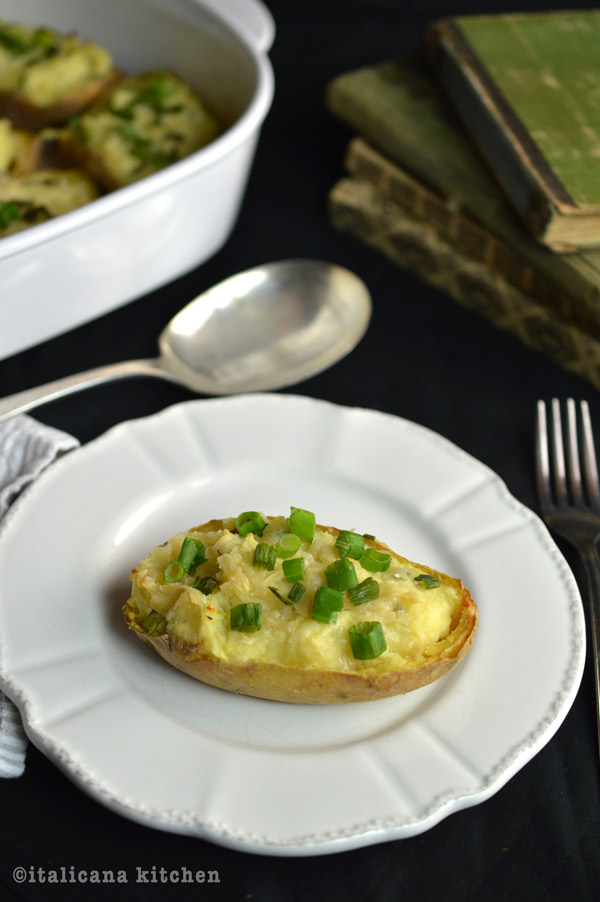 Speaking of books, this week I've come to the Alps to finish my first novel :: romanzo. It's taken me almost 6 years to complete the first draft. I've constantly started and stopped; always doubting my ability to write and petrified of the critiques that may follow if (when!) it does get published. I suppose that is the risk you take as an aspiring author when you bare your soul to the world. Some may love my book; others may hate it. I am no longer afraid. Come what may. Since I was a child I dreamed of writing a book that would inspire and that would have a positive impact on someone's life. It's time to turn this dream into a reality and I know I can never achieve my goal if I first don't finish what I've started. Great things come when you take action. Believe in each step you take and never, ever give up.

Twice Baked Potatoes
Looking for a delicious make-ahead Easter recipe? Look no further. This twice baked potato recipe is a winner. It is easy to prepare for a large crowd and has rather minimal expenses on your wallet.
Ingredients
4 potatoes, scrubbed
½ cup milk (I used soy milk)
½ cup (130g) Greek yogurt
1 cup (60g) parmesan cheese, grated
½ tablespoon freshly chopped rosemary
1 tablespoon extra virgin olive oil
2 tablespoons chopped green onions, both green and white parts
½ teaspoon salt
Instructions
Preheat the oven to 350°F.
Place the potatoes directly on the oven rack and cook for one hour, or until soft when pierced with a fork. When the potatoes are done let them cool for 10 minutes.
Cut the potatoes in half lengthwise, scoop out the soft potato filling leaving some around the edges so it doesn't tear the skin. Put the filling into a bowl and add: milk, Greek yogurt, half of the parmesan cheese, rosemary, extra virgin olive oil, half of the green onions and salt. Mix with a hand mixer until smooth, adding more milk if needed.
Scoop the filling into each potato shell and top with the remaining parmesan cheese and green onions.
Put the potatoes in a baking dish and bake for another 20-25 minutes until hot and the cheese has melted. Top with additional green onions, if desired.
Related posts: