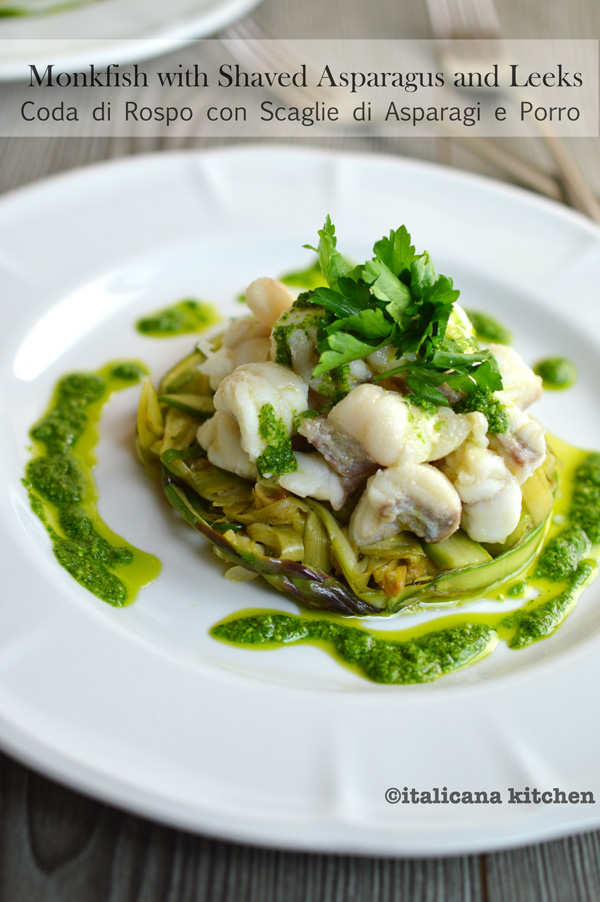 Ever heard of monkfish, frog-fish or sea-devil? Although the same fish, you'll find it listed in menus under different names. Here in Italy it is called "coda di rospo" or "rana pescatrice". Inhabiting the Mediterranean Sea, this delicious anglerfish is quite popular in dishes throughout Italy.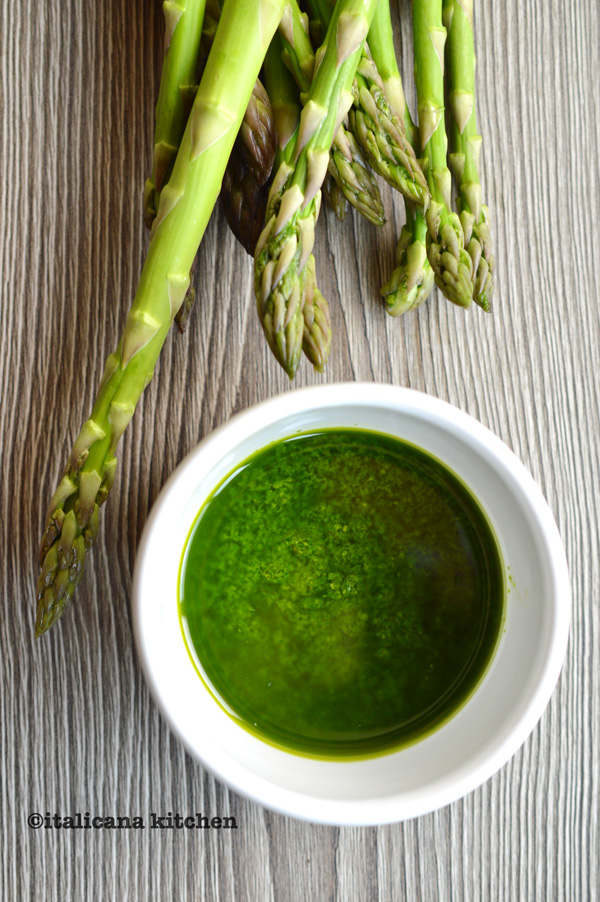 In the past monkfish was considered the "poor man's lobster" for its similar taste and texture. Unfortunately, it has gained popularity in the food scene and prices are now much more elevated, although still less expensive than lobster. I love monkfish for its meaty texture and how easy it is to cook. Have your fishmonger skin the fish :: pesce and you'll have it in the pan and on your plate in less than 4 minutes.  If you can't find monkfish, and your budgets permits it, substitute with lobster, scallops or another firm fish with similar characteristics.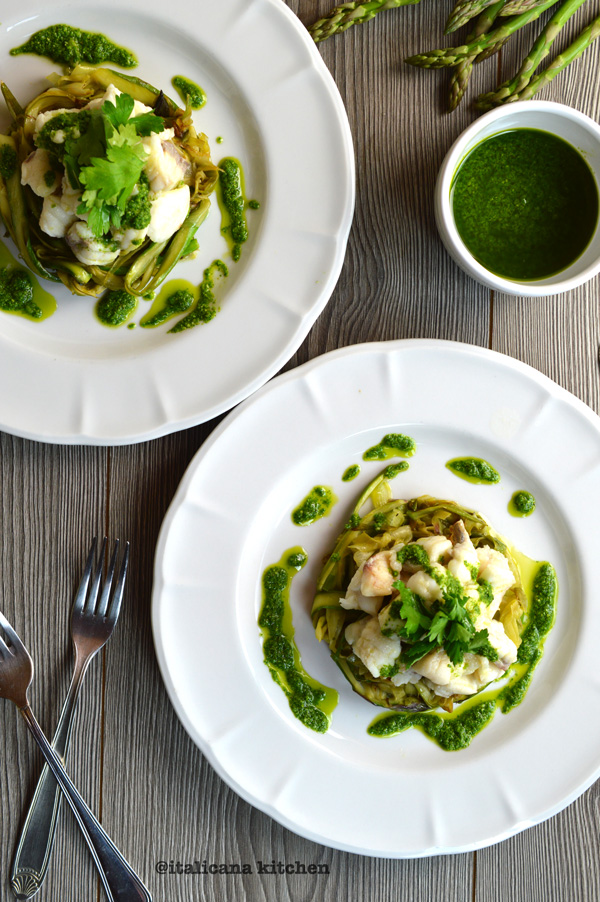 Although tested and eaten in my kitchen at 9:00p.m. on a weeknight :: serata feriale, this monkfish with shaved asparagus and leeks is a recipe destined for special occasions. It begs to be served on a beautifully decorated outdoor table on a warm spring day. It's the perfect main course to be shared with friends that you love or for a romantic meal for two.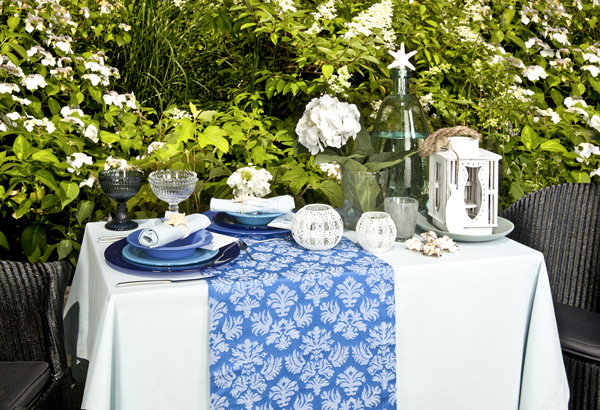 I adore this decorated table by Dalani.  It would be perfect for this fish recipe! (Photo by Dalani.)
These gorgeous spring days :: giornate primaverili make me yearn to eat outside. I love being kissed on the face by rays of sun, listening to the birds singing a melody and feeling completely relaxed when a warm breeze brushes over my nude arms. Finally the new season has arrived…happy spring everyone!

Monkfish with Shaved Asparagus and Leeks
Ingredients
For the asparagus and leeks:
1 tablespoon extra virgin olive oil
2 garlic gloves, skin peeled but left whole
1 leek, white part only, thinly cut into julienne strips
1 bunch asparagus (about 12 stocks), the bottoms snapped off then shaved with a vegetable peeler or thinly cut into julienne strips
For the parsley pesto: 
2 handfuls Italian flat leaf parsley
½ small lemon, juiced
3+ tablespoons extra virgin olive oil
1 tablespoon pine nuts
¼ teaspoon grated ginger
*2 cooked garlic cloves (those used for the vegetables above)
⅛ sweet paprika
Salt and black pepper, to taste
For the monkfish:
1 tablespoon extra virgin olive oil
13 oz (790g) Monkfish (lobster, scallops or other firm fish), skinned, deboned and cut into cubes.
Instructions
In a large skillet add the extra virgin olive oil, garlic cloves and leeks; cook over medium heat for 5-6 minutes. Add the shaved asparagus and cook for another 3-4 minutes. Remove from heat.
In a food processor or using a immersion mixer blend together the parsley, lemon, extra virgin olive oil, pine nuts, ginger, garlic cloves from the vegetables, sweet paprika, salt and black pepper. Adjust the paprika, salt and pepper to your tastes and adjust the amount of extra virgin olive oil to arrive at a runny pesto.
Put the extra virgin olive oil in another skillet and cook the monkfish on medium-high heat for 2-4 minutes or until the fish has changed from transparent to white. The fish will leave a white milky liquid that can be drained and discarded.
To plate, use a pastry ring and divide the vegetables, top with the monkfish and garnish with the parsley pesto. This recipe is also perfect if you want to toss the fish and vegetables into a bowlful of whole wheat pasta.
*Post created in collaboration with Dalani 
Related posts: