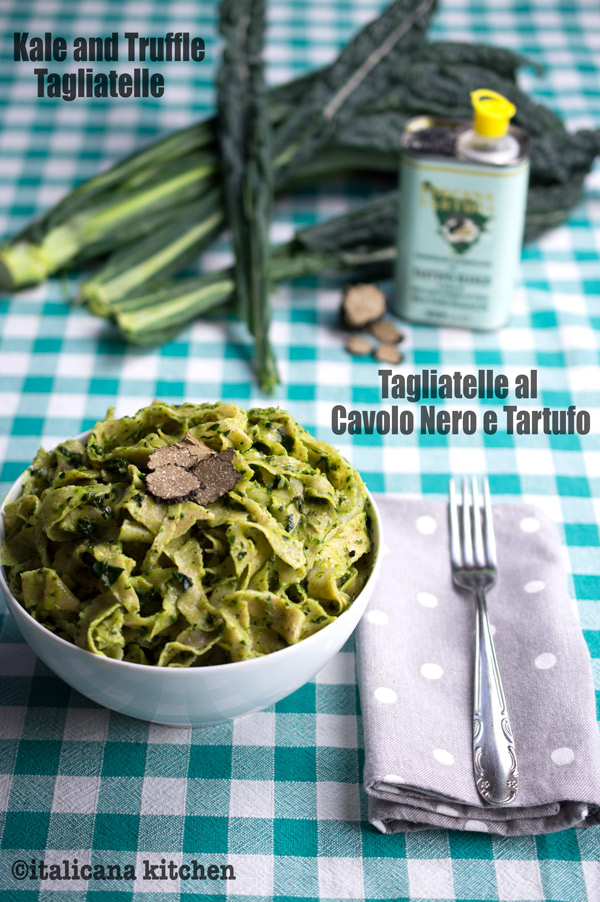 For foodies, the varied and plentiful gastronomic festivals in Italy are a dream come true.  Throughout the year there are countless celebrations that take part in big cities as well as small countryside towns. Cobblestone city squares are filled with numerous stands offering passersby the opportunity to taste and buy artisanal products specific to the festival's theme.  From wine to cheese, pumpkin to risotto—you'll find numerous festivals :: sagre that promote local beverages, vegetables or typical Italian dishes.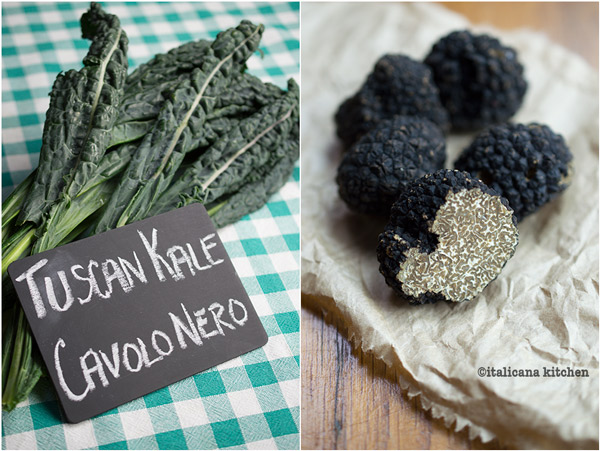 A few weeks ago Mr. Italicano and I went to the sagra di tartufo :: truffle festival with 20 some friends in Cavola, a small country town in the region of Emilia Romagna.  We spent the warm Autumn morning touring the stands that were selling truffle oil, truffle cheese and of course truffles straight from the ground. Although the white truffles were out of my budget (around 300 euros a piece!), I picked up a small paper bag full of black summer truffles.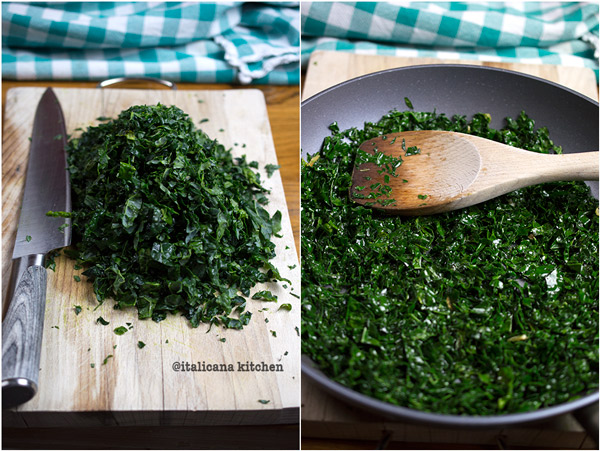 We then headed into a large community hall where over 500 people packed in for lunch with a set menu: truffle rose pasta and truffle risotto for the first course; roasted pig and roasted potatoes for the main dish followed by fruit tarts :: crostate di frutta. That lunch reminded me of the pancake feeds the Lions Club put on in the small town where I grew up in Eastern Washington.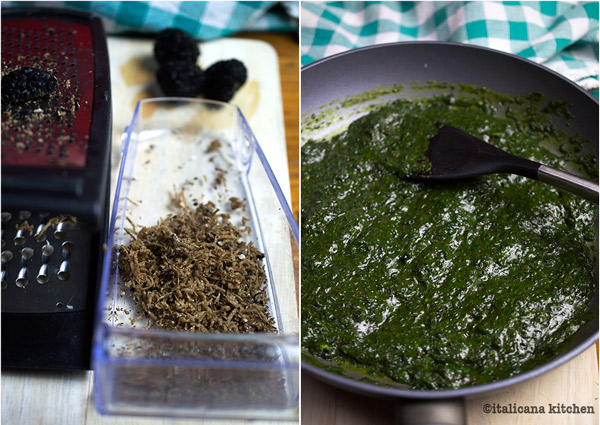 There are different kinds of truffles but the three most common are:
White Truffle—The most prestigious and expensive truffle that is found in Italy, Croatia, Slovenia and France.
Black Truffle (or Black Périgord Truffle)—The second most valued species and is native to Southern Europe.
Black Summer Truffle—More economic than the first two truffles but still highly prized.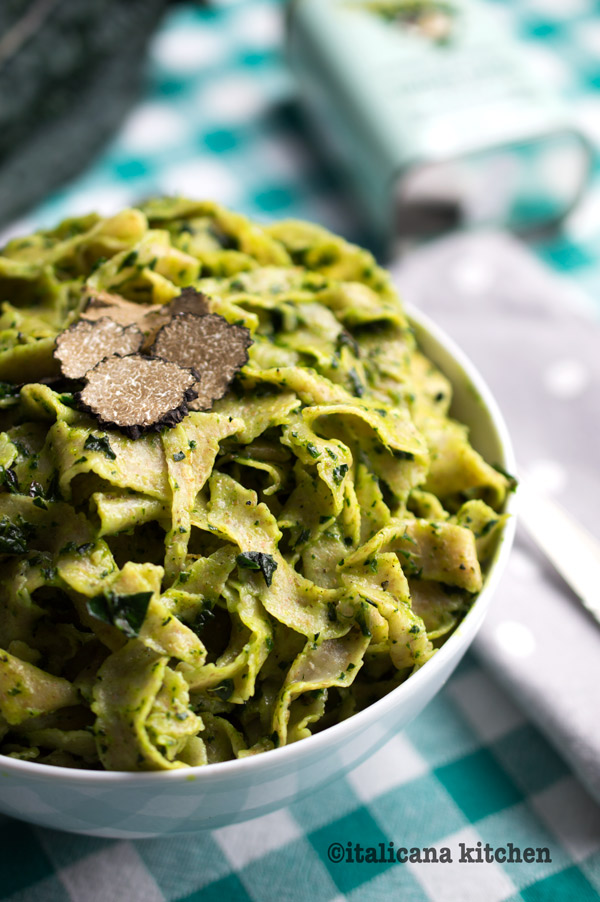 Black summer truffles :: tartufi neri estivi are extremely versatile in the kitchen. They are often shaved fresh over a dish or infused into sauces to add depth. In this kale and truffle tagliatelle recipe I grated them into the mixture as well as topped with some shavings.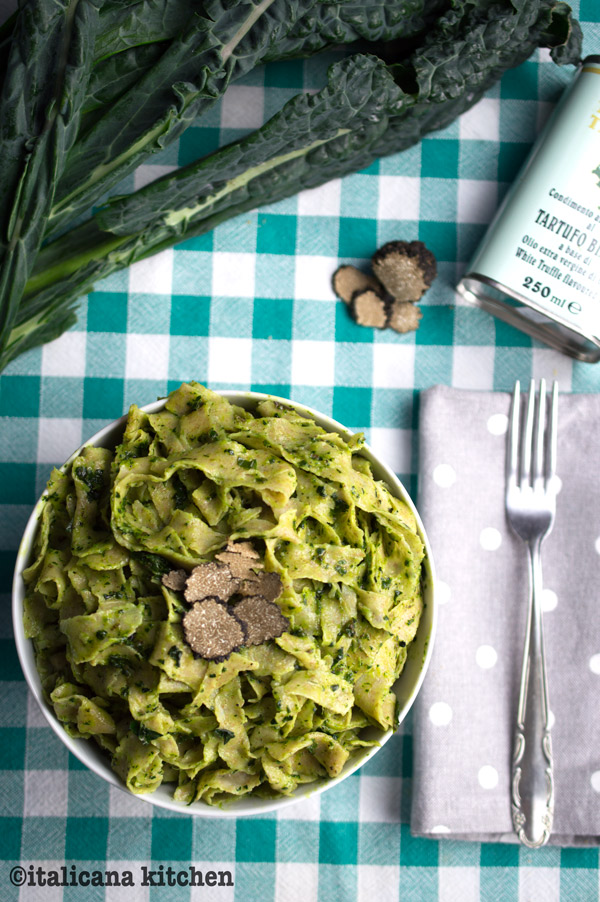 I like strong flavors and therefore added a dash of truffle oil. Even at the truffle festival lunch they used a concentrated truffle butter and freshly shaved truffles to create a rich flavorful dish. If you already have black summer truffles on hand, this is a great recipe to try; for those who don't, you can simply use truffle oil or truffle butter :: burro di tartufo instead.
Kale and Truffle Tagliatelle
This kale and truffle tagliatelle pasta is going to rock your world.
Ingredients
12 ounces (340g) homemade whole wheat tagliatelle or pasta of choice 
2 tablespoons extra virgin olive oil, divided
1 clove garlic, finely chopped
12 ounces (350g) tuscan kale (or other kale variety), center ribs removed, leaves chopped 
5 summer truffles (45g, 1.5 ounces), washed and scrubbed
1-2 teaspoons truffle oil
1 cup rice cream  (or heavy cream)
Knob of butter
Salt  
Instructions
 Bring a medium pot of water to boil. 
Add 1 tablespoon of extra virgin olive oil to a medium skillet and sauté the garlic  over medium low heat for 2-3 minutes. Add the chopped kale and continue to cook until the kale is wilted; 3-4 minutes. 
Put the mixture into a blender or food processor, add 1 tablespoon extra virgin olive oil and blend until smooth. 
Return the mixture to the pan and add the grated truffles, truffle oil, cream, butter and salt. Cook on medium heat until warm.  
When the water is boiling, add coarse salt and cook the homemade tagliatelle for 2-3 minutes or  according to the instructions on the package. Drain the pasta and mix with the sauce. Top with a few pieces of freshly shaved truffles.
Related posts: