Food boxes that you buy online and are shipped to your home have been around for awhile. I was skeptical at first, I mean, I go to the grocery store two or three time a week, so why would I need to order something online? Putting my curiosity to the test, I decided to give it a try with this new AuGusto Italian Food. My experience was excellent. What I discovered was that I was able to find a variety of high quality artisanal Italian products in one place. And trust me, these are real Italian products! Even in Italian supermarkets, the shelves are often littered with industrial products making it hard to understand what the "healthy" products are.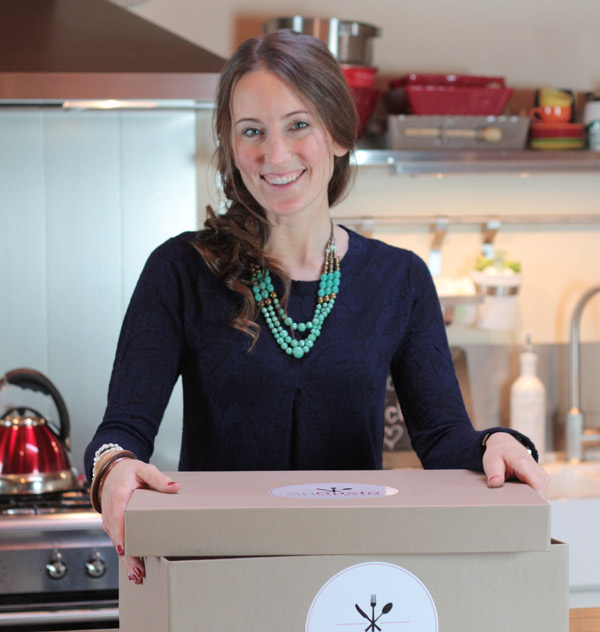 Unlike shopping at a supermarket, I can instantly understand all the details of producers, the list of ingredients and raw materials and the method of production while shopping online. Reading the minuscule back labels of products when I am standing in the crowded and stuffy supermarket aisle is burdensome and inefficient. On the internet, however, I can easily get all the information I need to make informative choices on what I should feed my body to keep it feeling good (and who to give my money).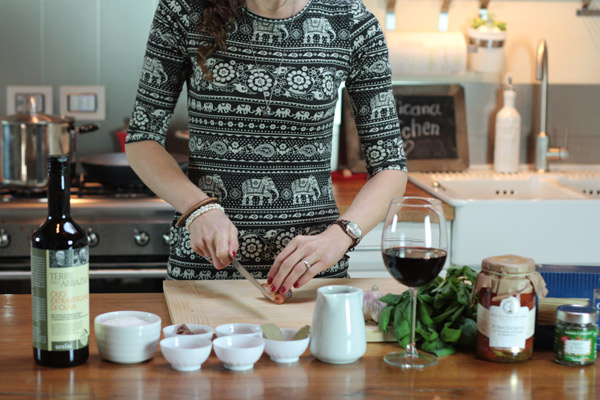 Because my experience was exceptional,  I decided that I wanted to be part of promoting these artisanal products in Italy and abroad. One of things I hate the most is going back home to America where it's hard to find high quality Italian ingredients. Often times what I find aren't truly Italian products, or I find them hidden away in some obscure specialty store.  Therefore, I decided to accept the challenge with AuGusto Italian Food. The company is run by an awesome and down-to-earth group of guys that share my same values. Over the course of the next few months I'll be creating original recipes with products that I like and that you can find in their food boxes. You'll be able to find these recipes on my blog and a hardcopy inside their box. You can also check out the video recipes to easily see how the recipes are put together in a matter of minutes to create a simple wholesome Italian meal. Here is the trailer to the first one for Spaghettoni with Red Wine Tomato Sauce. (It's in Italian but you can follow along with the pictures. I promise my on camera Italian speaking skills will get better with practice!)
I love this project and the idea of helping to promote small Italian artisans who are so passionate about the products they make. AuGusto Italian Food loves my support and help in developing these recipes and therefore, I was able to get a discount for my followers! If you are interested in trying a food box out, go to augustoitalianfood.com and just put ITALICANAKITCHEN as the promocode at checkout…you'll receive 10% off! Buon appetito! (Currently only Europe shipping is available.)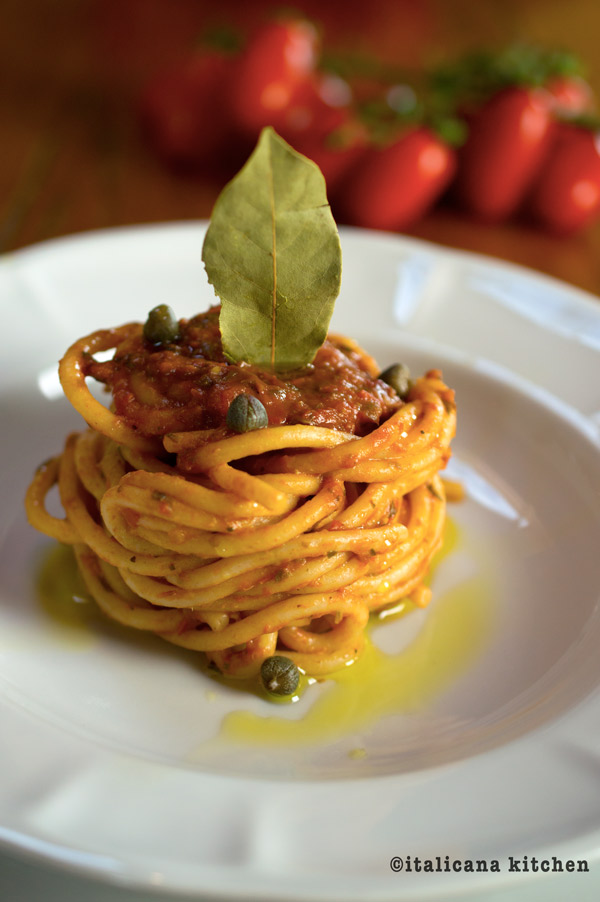 Note: This post is not paid by augusto italian food. All thoughts and opinions are my own.
Related posts: