Who would have thought that making homemade coffee ice cream would be so easy. This recipe is awesome. There is no ice cream machine needed, it calls for just 4 ingredients and the prep time is around 5 minutes. After which, just pop it into the freezer. I love simplicity.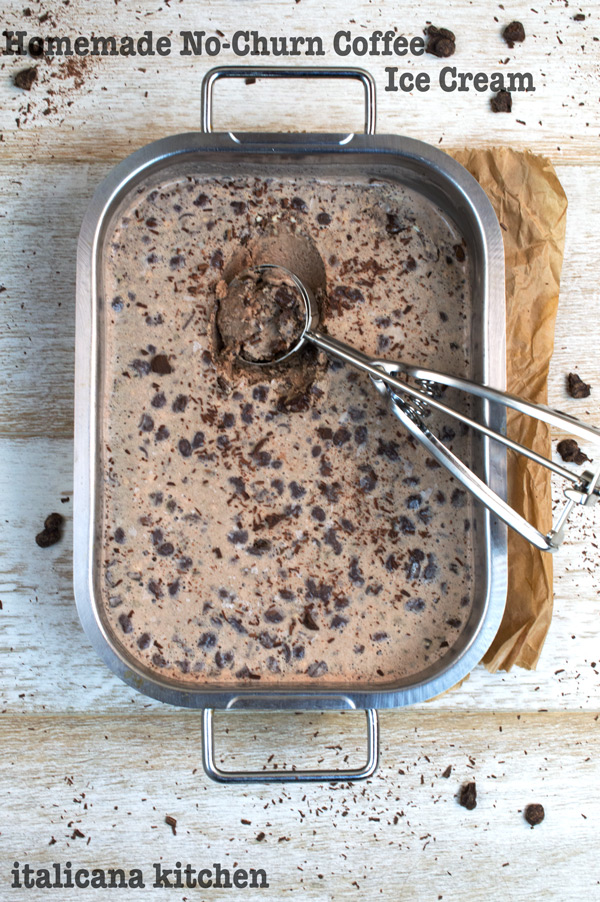 I grew up in a family where soda was drunk on special occasions, yet ice cream was eaten every evening after dinner like it was going out of style. We always got our ice cream from the "Schwan's man" as we called him, the driver of the Schwan's distinctive yellow trunk that delivered frozen goods; I think his name was Carl. He rang our door bell every 2 weeks and was always dressed in a blue jacket and some kind of crazy hat :: cappello. My two older brother's and I would race to the door to let him in as our dad trailed behind. Carl would hand us a brochure of the flavors but we usually always got the same kinds: 1 gallon of strawberry, 1 gallon of chocolate, 1 gallon of vanilla, one 1/2 gallon of cookies n'cream, one 1/2 gallon of chocolate chip cookie dough and one 1/2 gallon of mint chip. A small amount, huh? That usually lasted us 2 weeks, and sometimes we ran out before then. Like I said, we loved ice cream.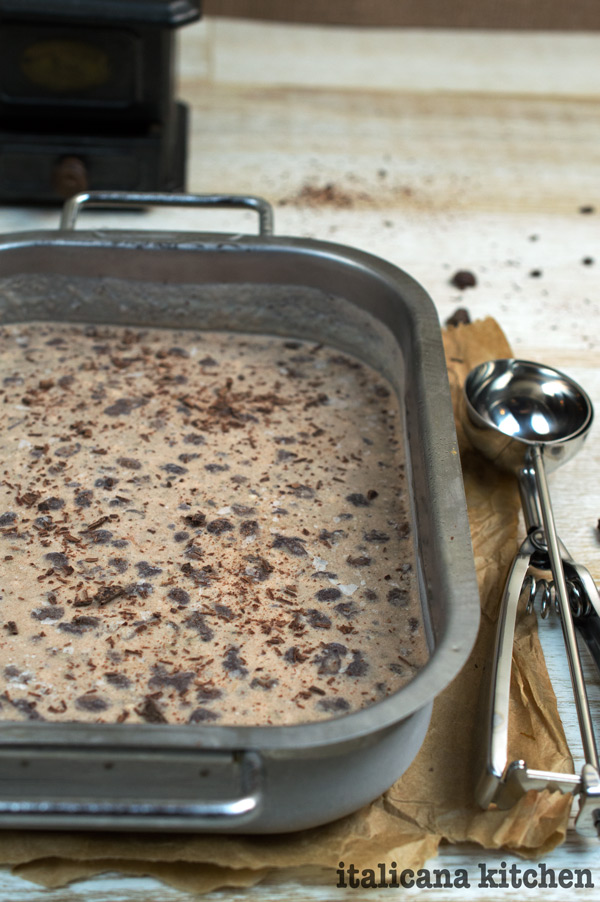 My ice cream eating habits :: abitudini have definitely decreased since my childhood years (thank you slower metabolism…so not cool). And, although I may now only opt for a scoopful instead of a bowlful it is still one dessert that I could eat anytime of day.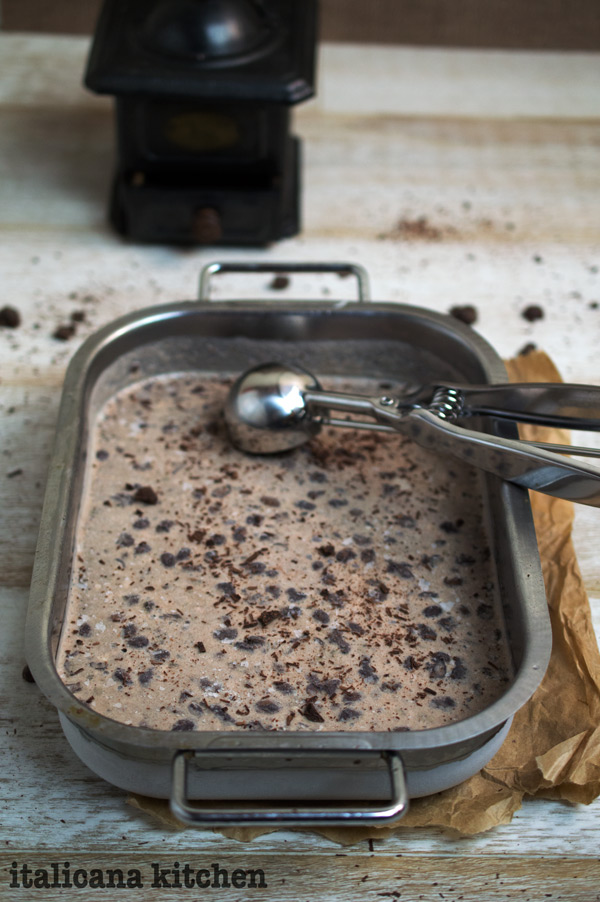 Speaking of bowlfuls, my childhood neighbor and friend, Andy and I use to frequently eat ice cream together while studying. I should clarify, it wasn't just ice cream. No…no…it was a special decadent concoction :: miscuglio that we invented that consisted of: 4-5 scoopfuls of ice cream (flavor of choice), chocolate syrup, caramel syrup, malt powder, crushed oreos and sprinkles. It was an absolute food bomb. We even coined the term "C-Andy Special" for this unique dessert. Get it? C for Cindy….Andy, for Andy, written together it spells Candy and it was obviously special. How could it not be; it was rich, delicious and anything but healthy. Just perfect for adding more pimples to our adolescent cheeks.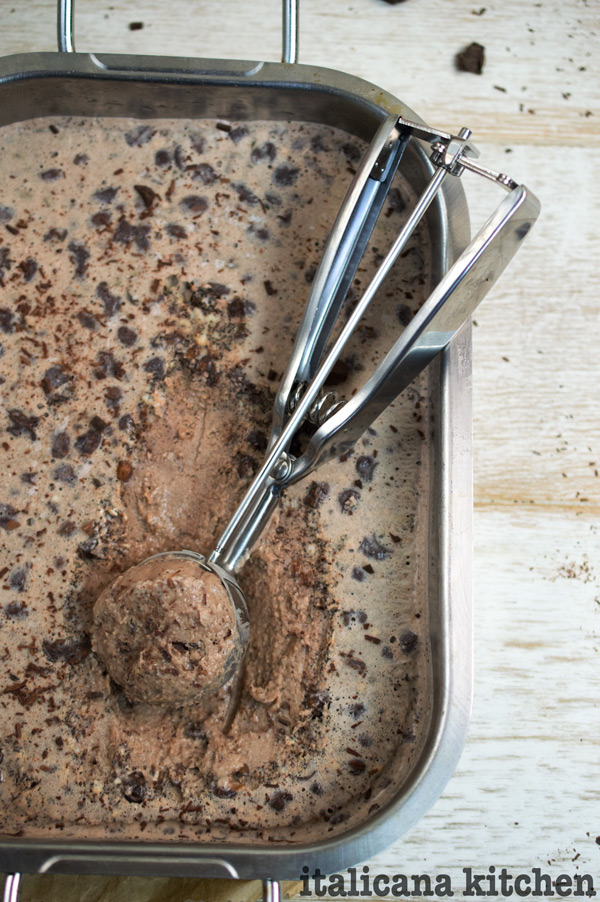 After mine and Mr. Italicano's wedding last summer, we were home at my parents for a few days. We invited over a few people from the neighborhood to eat up some of the gelato and toppings we had left over from our wedding. For old times sakes, Andy and I decided to recreate the C-Andy special and it turned out to be a complete disaster :: disastro! For one it was WAY too sweet, my refined adult taste buds could not handle all the sugary industrial toppings, and secondly, it was WAY too much! Not even a few spoonfuls into the bowl my stomach was already telling me to stop. I felt sacrilegious dumping the C-Andy special into the sink—it was the first time I've ever thrown out ice cream. Just, so wrong.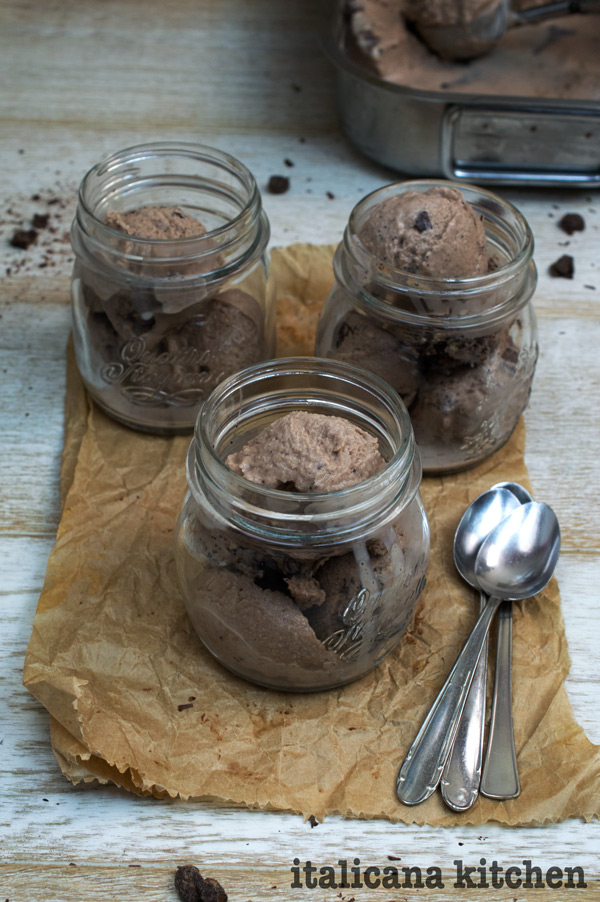 Luckily for you all, this homemade no-churn coffee ice cream is creamy and rich but just the right level of sweetness :: dolcezza.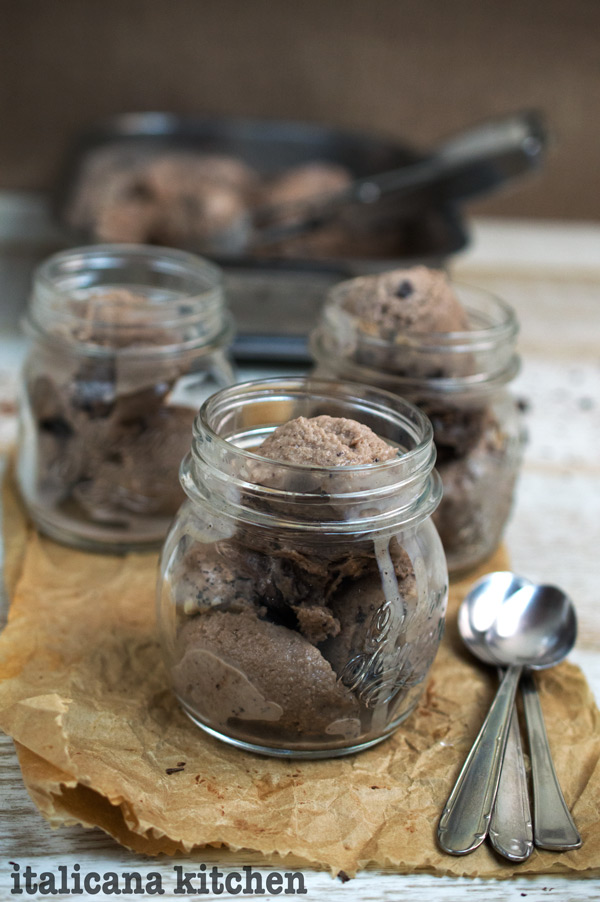 I tested this ice cream 3 separate times before coming up with the right mixture of ingredients. As you can see in the photos I added some chocolate coated coffee beans. My third time around, I skipped this step and actually preferred it better because the coffee beans were quite strong. So depending on your taste buds :: papille gustative, you can either add a handful or omit them.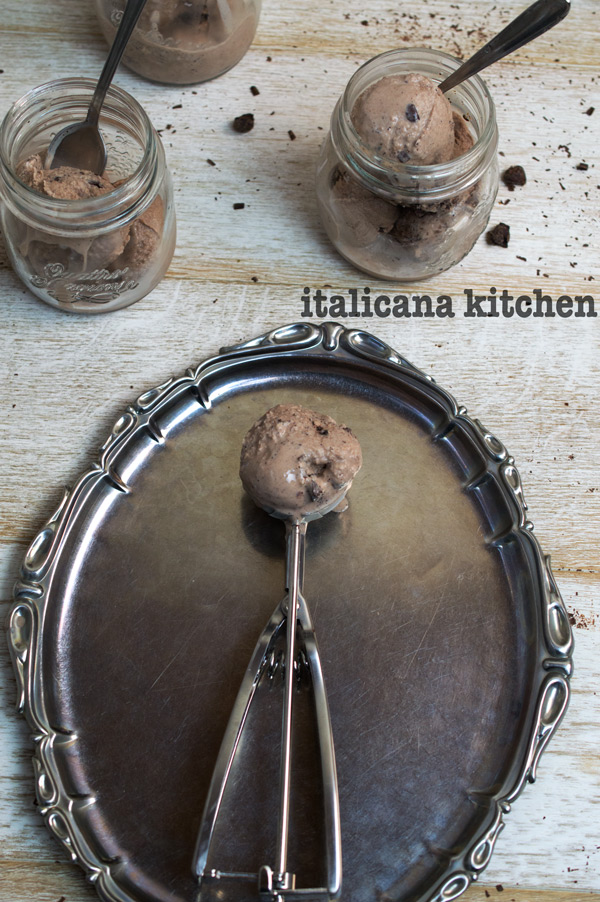 Homemade No-Churn Coffee Ice Cream
Ingredients
½ can (200g) sweetened condensed milk
2 cups (500ml) whipping cream
2 tablespoons (14g) espresso powder
4 tablespoons (60g) espresso liqueur
*Chocolate covered coffee beans (optional)
Instructions
Mix the ingredients together in the order given. Freeze for at least 6 hours.
*To make the chocolate covered coffee beans, melt 2-3 small pieces of dark chocolate in a bain-marie add a small handful of coffee beans and stir to coat. Then spread the chocolate covered coffee beans on a piece of wax paper until dried. Store in an airtight container in the refrigerator.
Adapted from Nigella
Related posts: