In this 2 minute recipe, buttery, creamy, silky stracciatella cheese unites with sweet figs and honey to create an irresistible appetizer or dessert. Oh, man, get your taste buds ready for some delicious, simple, real food!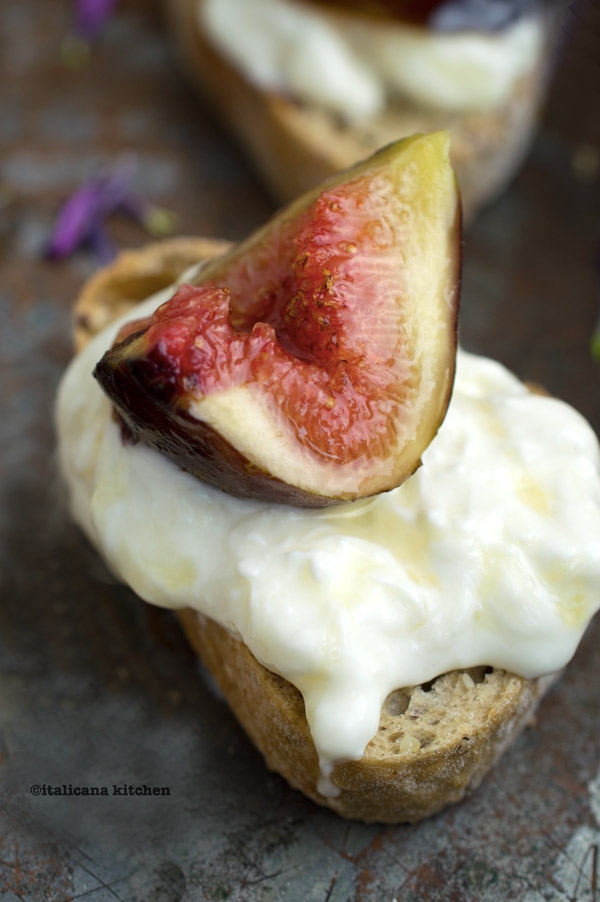 What is stracciatella? Well, if you've ever been to Italy or have bought a cone of gelato in an Italian gelato shop you probably know that Stracciatella is a delicious flavor of gelato that contains fior di latte (milk-based gelato) and chocolate chunks. Although delicious, that's not the stracciatella I'm talking about here. I'm talking about a special artisan Italian cheese that is typically found in the regions of Puglia and Basilicata.  The word "stracciatella" comes from the word "straccio" which means shred. Stracciatella is nothing more than shreds of mozzarella mixed with fresh cream.
Now if you take stracciatella (mozzarella shreds and cream) and stuff that inside a fresh mozzarella ball now then you have a new cheese called burrata. When you open up this ball of burrata the creamy stracciatella spills out. If you are a cheese lover, this is one delicacy that you seriously can't resist. Here's a short video that shows you how this incredible artisanal cheese is made.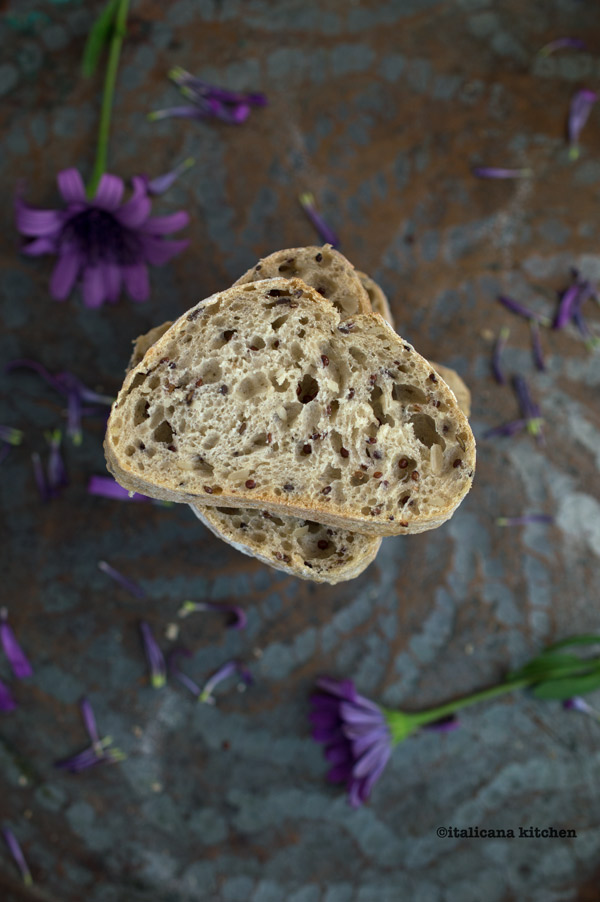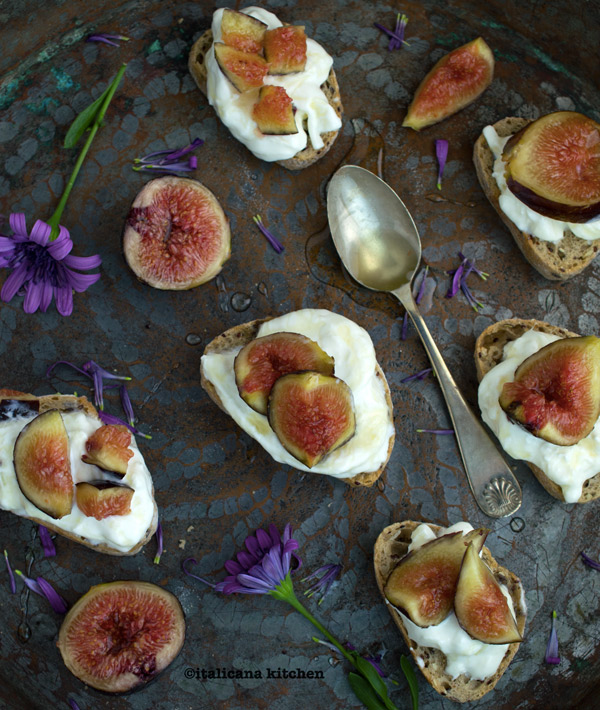 Figs pair extremely well with various cheeses. My favorites are stracciatella, burrata, ricotta or a good gorgonzola.  That being said this is one recipe that can easily be modified with what you have in your fridge and what you can readily fine at your local store, all though I definitely recommend searching for the delicious stracciatella!

Fig, Stracciatella and Honey Bruschetta
These Fig, Stracciatella and Honey Bruschetta are THE BEST quick appetizer or dessert that will totally impress your family and dinner party guests. Delicious real food made simple.
Ingredients
1 loaf good artisan bread
1 cup stracciatella or burrata cheese
6 figs, sliced, diced, halved--whatever you prefer
Honey (I used Acacia)
Instructions
Slice the bread and toast. Load up each piece of toasted bread with some stracciatella and figs. Drizzle with honey. Dig in!
Related posts: