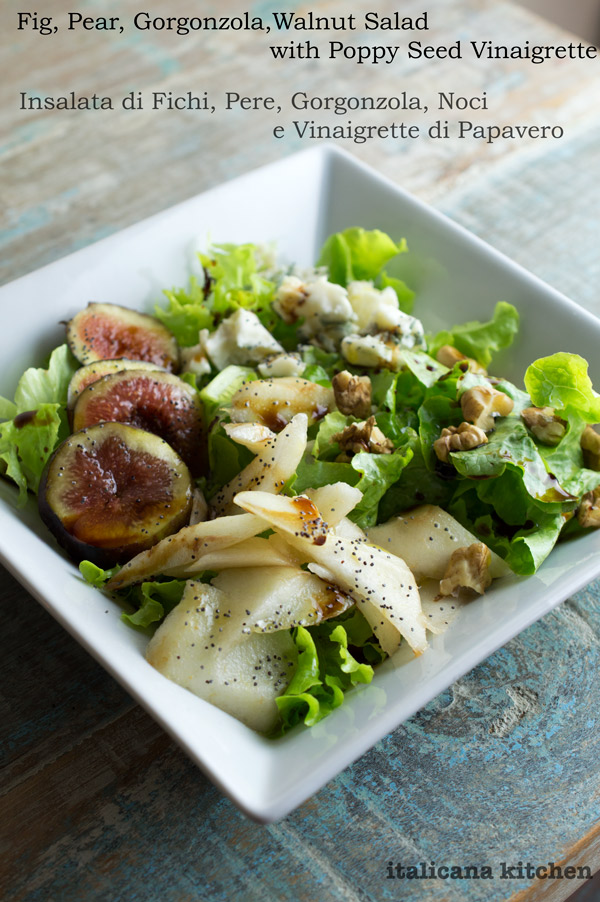 It's time to get your fig on, especially while they are still in season.  Fresh figs compliment a salad like no other fruit because their varied texture and unique taste offers both sweetness and crunchiness (thanks to their tiny seeds), while their beautiful rosy flesh provides vibrancy to otherwise plain salad greens.  Line them up besides mature pear slices, gorgonzola crumbles and walnut pieces and you have just created a salad under 6 minutes that beckons to be eaten.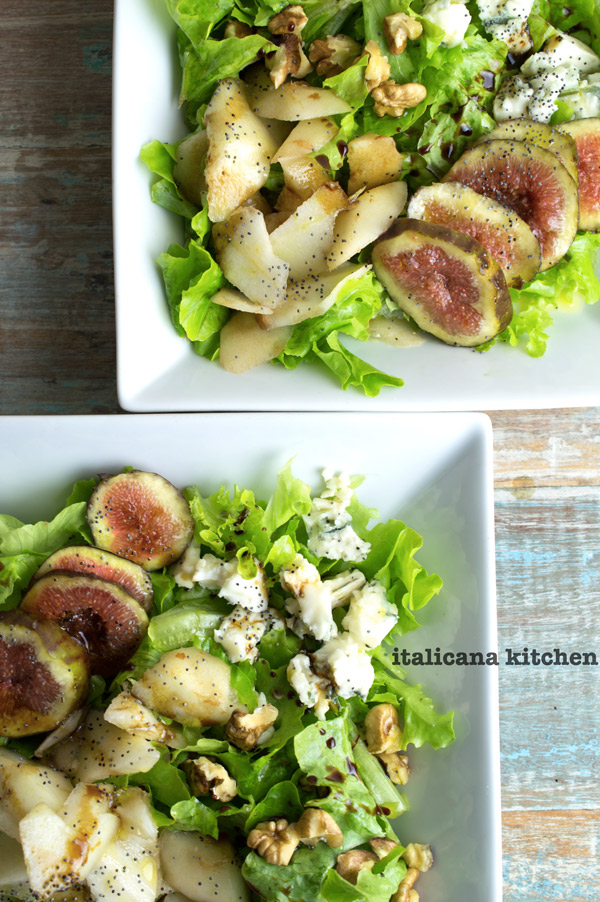 Did you know that figs have many health benefits? Here are just a few ways that fresh figs can improve your well being.
3 Reasons to Eat Figs: 
1. High Fiber Content: Figs are high in fiber. Not only do they act as a natural laxative for regularity, but high fiber foods also provide the sensation of fullness, reducing hunger and therefore is a great way to naturally control weight.
2. Rich in Potassium: Why is potassium important? Low levels of potassium can lead to high blood pressure. In recent years, potassium deficiencies have increased due to the fact that many people consume too much salt, which is often found in processed foods. Fresh figs, as well as other fruit and vegetables, naturally increase potassium levels and thusly can help lower blood pressure.
3. Rich in Calcium: A diet rich in calcium is important to keep bones strong and to lesson the risk of osteoporosis.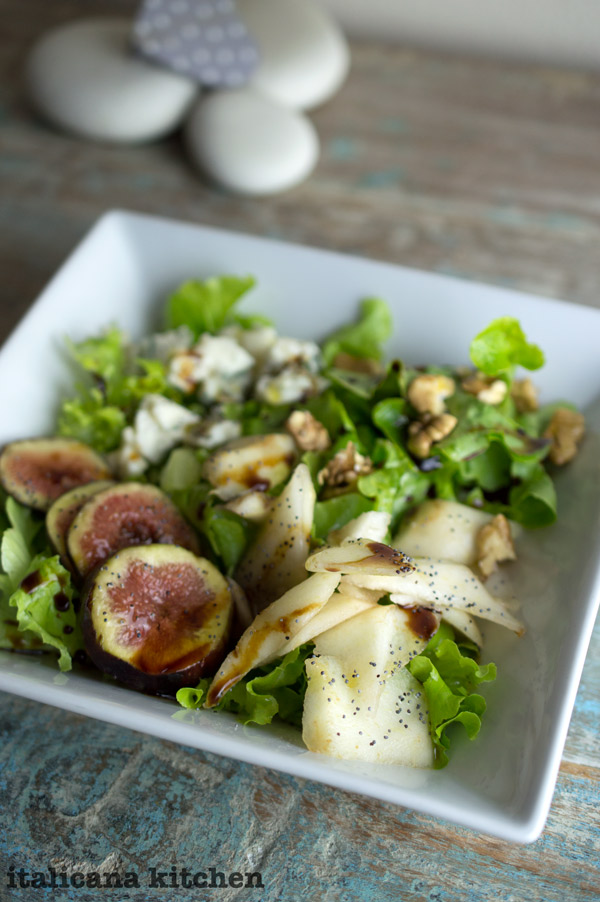 There are many ways you can incorporate fresh and dried figs into your daily diet: toss them in salads, sprinkle them on top of flatbreads or pizzas, add them to yogurt and muesli o purée them and spread them on a piece of whole wheat toast with some almond slivers. Yum. All this talk about figs is making me hungry!
Fig, Pear, Gorgonzola, Walnut Salad with Poppy Seed Vinaigrette
This Fig, Pear, Gorgonzola, Walnut Salad with Poppy Seed Vinaigrette is a nutritious salad you can throw together in just 6 minutes.
Ingredients
For the salad: 
4 ounces (100g) mixed greens, cleaned and dried
2 figs, sliced
1 small pear, sliced
4 walnuts, shelled and chopped in pieces 
Handful gorgonzola cheese, crumbled 
For the vinaigrette: 
4 tablespoons extra virgin olive oil
½ tablespoon balsamic vinegar
½ teaspoon poppy seeds
Instructions
Divide the salad among the two bowls and top with the fig and pear slices, walnuts and gorgonzola cheese. Drizzle the vinaigrette on top. Buon appetite! 
Related posts: