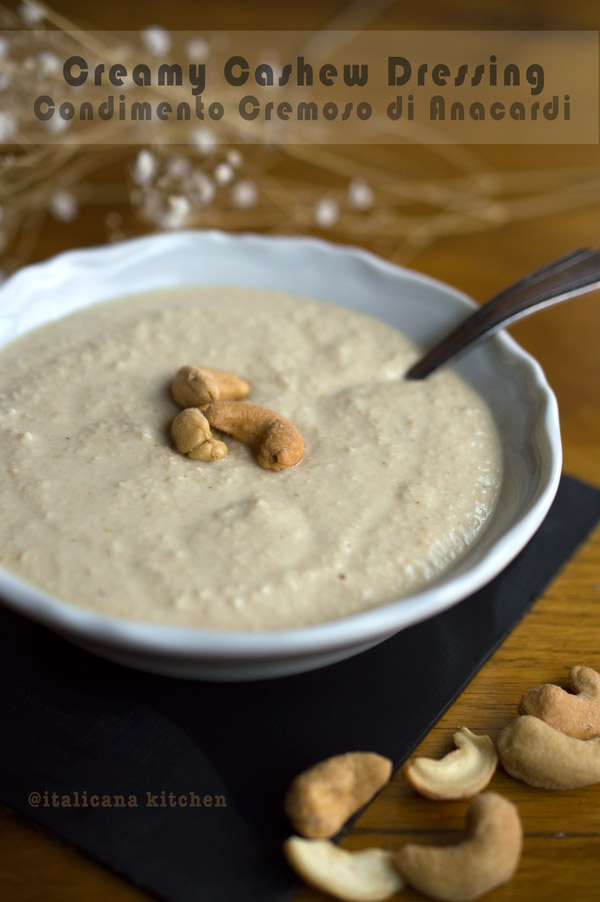 Spring has sprung and with it is bringing the season of fresh salads :: insalate. Here in Emilia-Romagna, Italy, the warm weather is still quite intermittent so I'm not craving those refreshing salads just yet. I'm in the mood for something a bit more satisfying. That is where this creamy cashew salad dressing comes into play.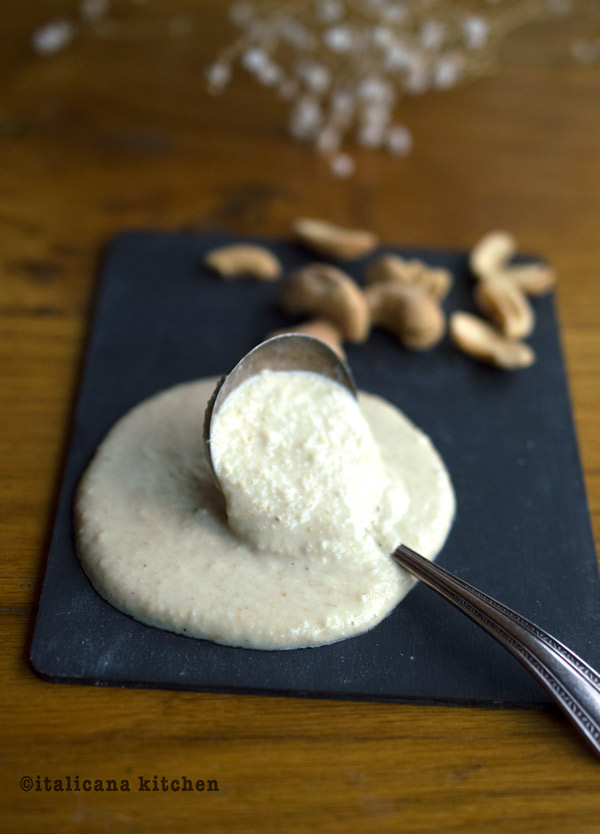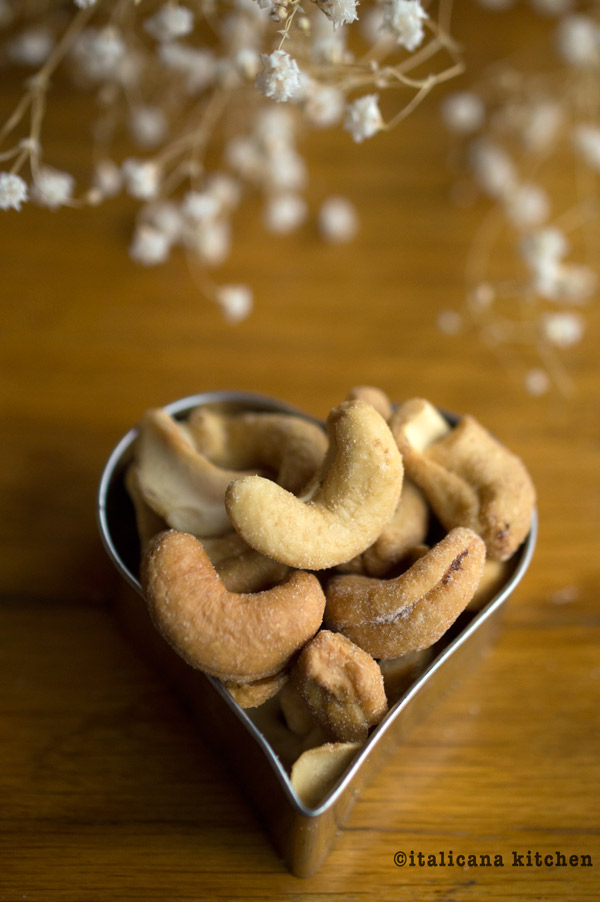 I try to eat a handful of nuts :: noci a day, they're good for your heart and contrary to believe, actually reduce the risk of weight gain. According to the world's healthiest food website, "cashews have a lower fat content than most other nuts and 82% of their fat is unsaturated fatty acids, plus about 66% of this unsaturated fatty acid content are heart-healthy monounsaturated fats, similar to those found in olive oil." Cashews are high in calories so eat with moderation, but don't be afraid to work these nuts and this salad dressing into your weekly diet.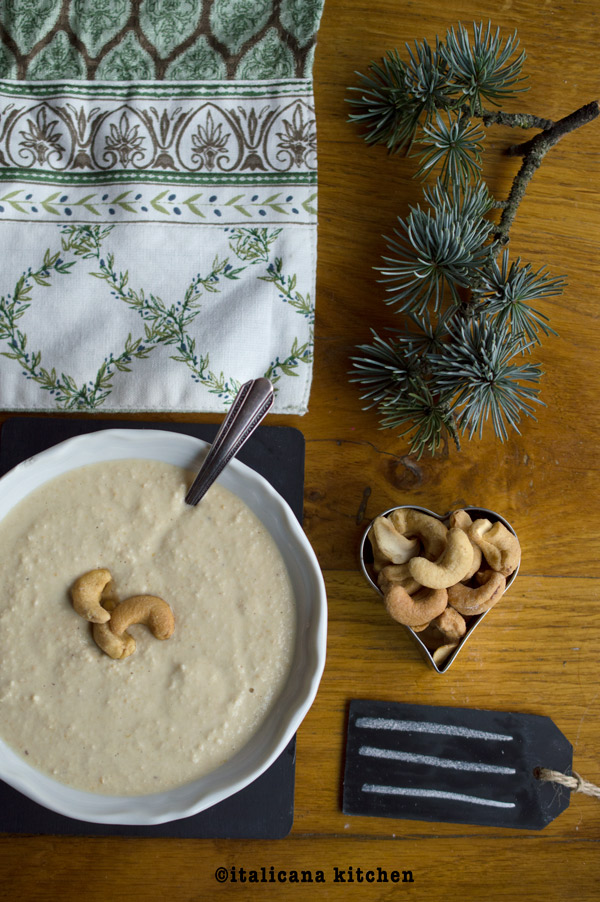 This cashew salad dressing comes out quite thick and can also be eaten as a dip with vegetables :: verdure, whole wheat crackers or slather it on a piece of warm toasted bread like you would with hummus. If you want it more thin, simply add a bit more water or extra virgin olive oil.

Creamy Cashew Dressing
This heart-healthy creamy cashew dressing is fantastic over salads or even as a dip with vegetables, whole wheat crackers or warm toasted bread.
Ingredients
1 cup (130g) cashews
1-2 small cloves garlic, finely chopped
¼ cup extra virgin olive oil
¾ cup water
½ lime, juiced
1 handful Italian flat leaf parsley
Salt and pepper, as needed
Instructions
In a food processor add: cashews, garlic, extra virgin olive oil, water, lemon, parsley, salt and pepper. Blend until the dressing is creamy and homogenous. Add more water or extra virgin olive oil to arrive at the consistency desired.
*Store the remaining cashew dressing in the refrigerator and use it on other salads, stirred into grains like quinoa, couscous or millet or eat it as a dip with crackers or warm toasted bread.
Related posts: