Spring has finally arrived and there is no better way to celebrate than with a cake. Corn is not the first ingredient that comes to mind when thinking about cake; however, I can promise you that this corn cake is so good it's almost impossibile to stop eating it.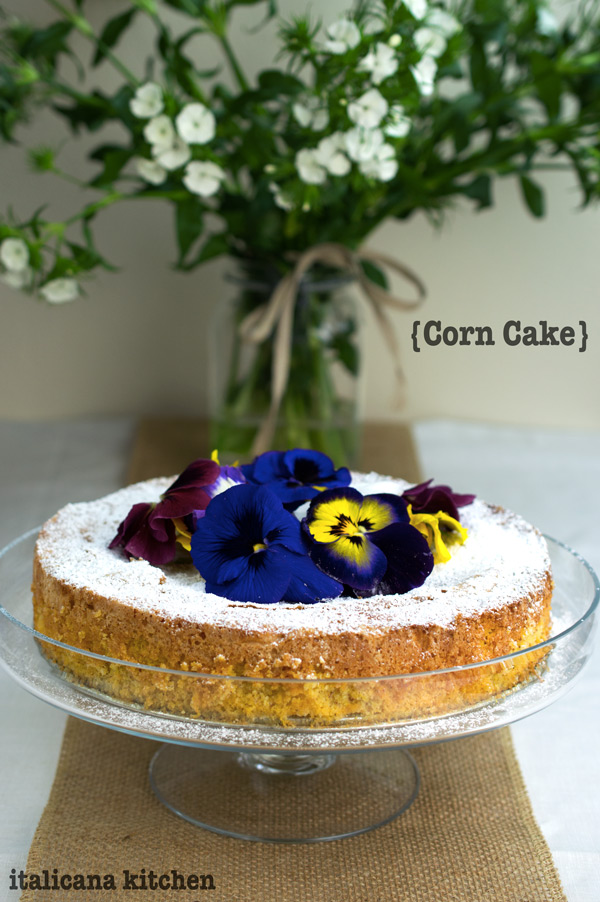 Mr. Italicano and I tried this cake :: torta for the first time at a dinner party and we both went back for seconds…then thirds…then fourths…then fifths…after that, I lost count—good thing they were cut in bite size squares so I suppose it was like 1 or 2 slices total, I hope.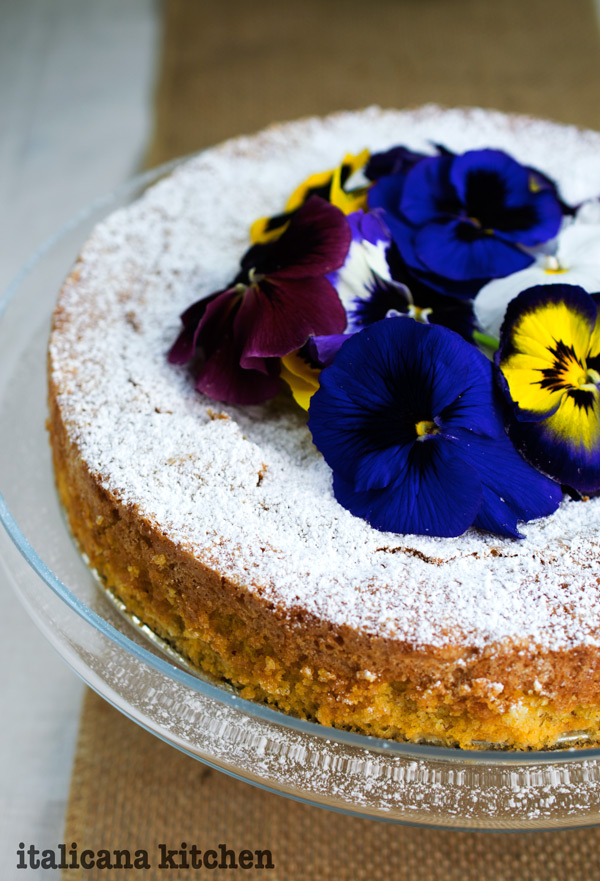 The two winning components of this dessert are the texture and flavor.  The center is moist, yet compact with a slightly crisp :: croccante surface layer while the flavor is perfect for those who like desserts that aren't overly sweet.  With a half a shot of Sassolino, an Italian anise liquor, you can taste subtle notes of fennel and liquorice.  If you really want to make these flavors shine you can misread the Italian recipe and add a "half cup" instead of "half shot of Sassolino liquor." Oops, so apparently I'm not a 100% fluent in Italian, good thing it still tasted good!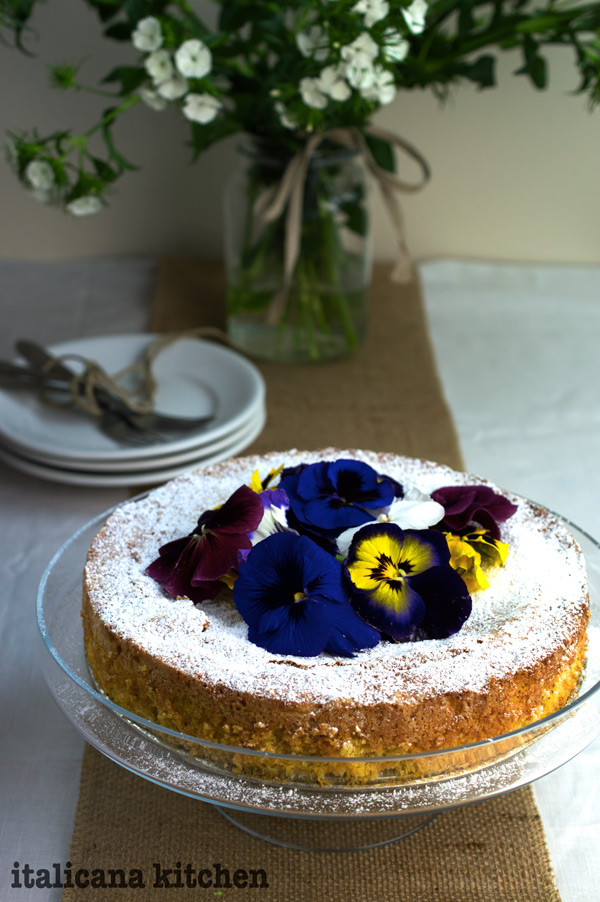 Corn Cake
This delicious corn cake is perfect for those who prefer desserts that aren't overly sweet.
Ingredients
1 cup +1½ tablespoons (250g) softened butter
1½ cups (300g) sugar
Zest of 1 organic lemon
4 egg yolks
1 cup (150g) corn flour
1 cup (150g) potato starch
2 teaspoons (8g) baking powder
3 egg whites
½ shot Sassolino liqueur (or another similar liqueur)
Instructions
Preheat the oven to 350°F (180°C) on conventional oven mode. Butter a round 9½ inch (24 cm) spring form pan.
Using an electric mixer, whip together the butter and sugar in a medium bowl then add the lemon zest and egg yolks.
In a small bowl combine the corn flour, potato starch and baking powder. Once mixed, add a portion of it at a time to the wet mixture. Add the liqueur and mix well.
In a separate bowl, whip the egg whites until soft peaks form then add it to the mixture, stirring it in by hand. Stir until just combined then pour into the buttered pan. Depending on your oven, bake for about 35-45 minutes or until it is golden brown and a toothpick comes out clean when inserting it into the center of the cake.
*Adapted from my friend Mario's recipe
Related posts: