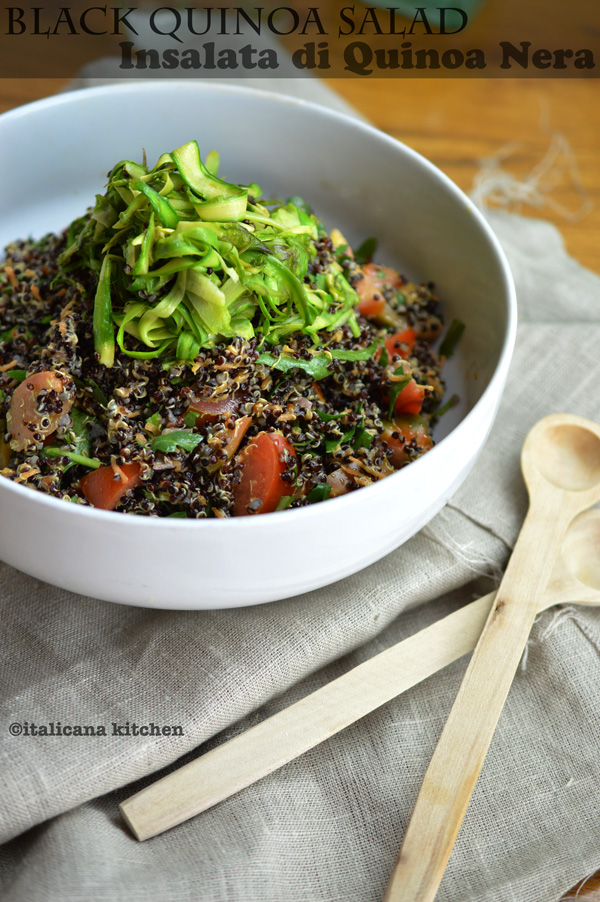 Mr. Italicano and I principally eat a Mediterranean diet: a lot of vegetables, fruits, whole-grains, legumes, beans :: fagioli, healthy fats, cheese, wild caught fish and good red wine.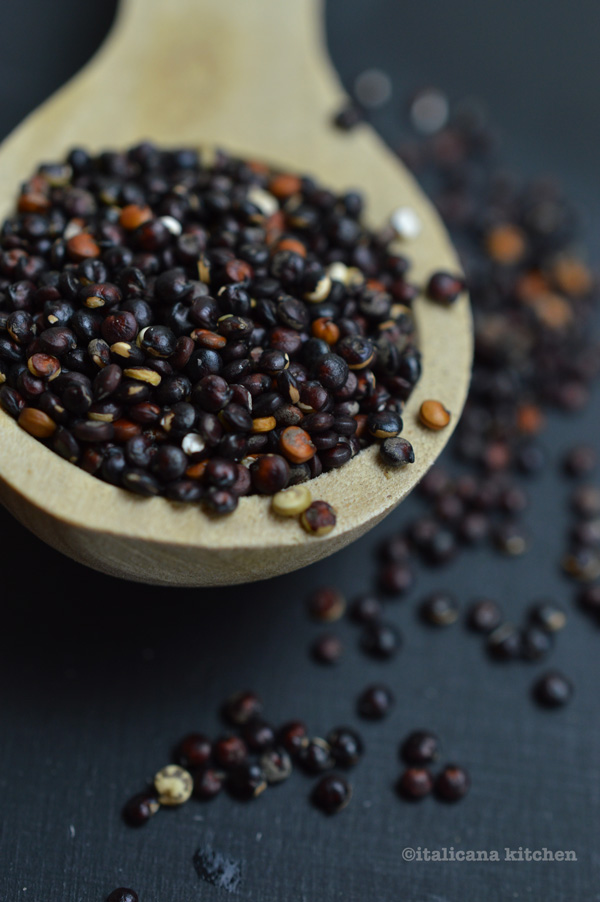 Quinoa is one of our favorite whole-grains (or "psuedo whole-grain because it is the seed of a beet relative). It can be prepared in a variety of ways: in soups :: zuppe, in fillings, as a flatbread, as small cakes and most commonly, as a salad.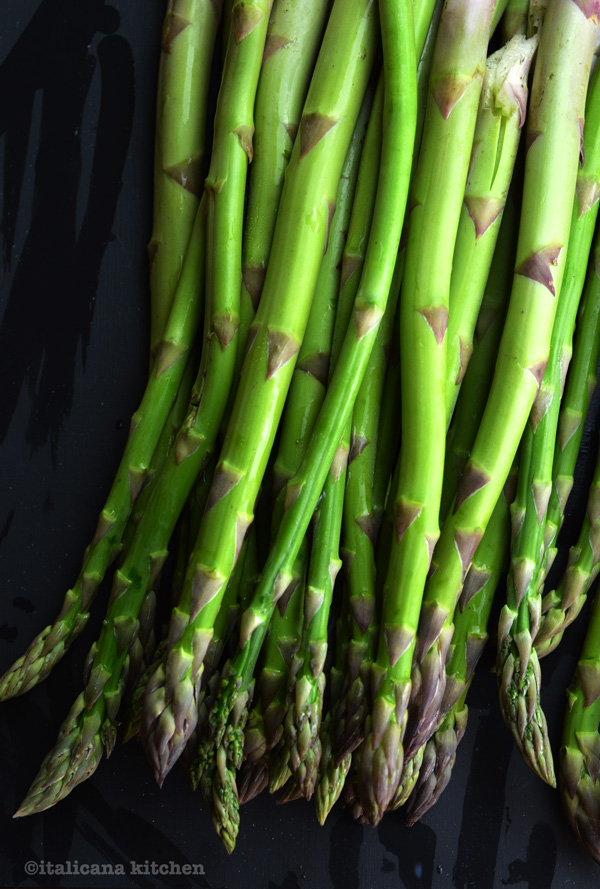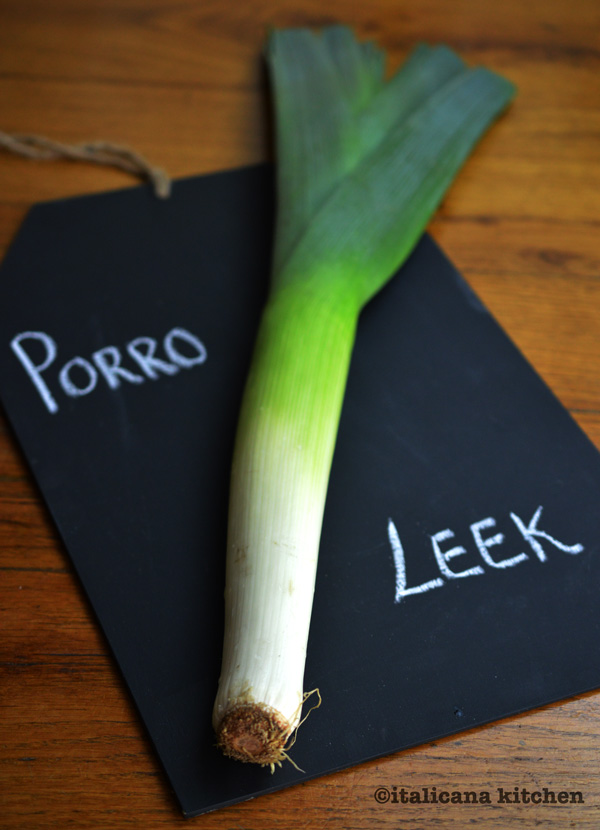 Quinoa is extremely nutritious; it contains all 9 essential amino acids that are essential for humans.  On the package of my black quinoa box :: scatola, it even says that NASA is studying it as a possible alternative food source ::  to add in the astronauts' diets, especially on long voyages. It's quite impressive; it really is a superfood.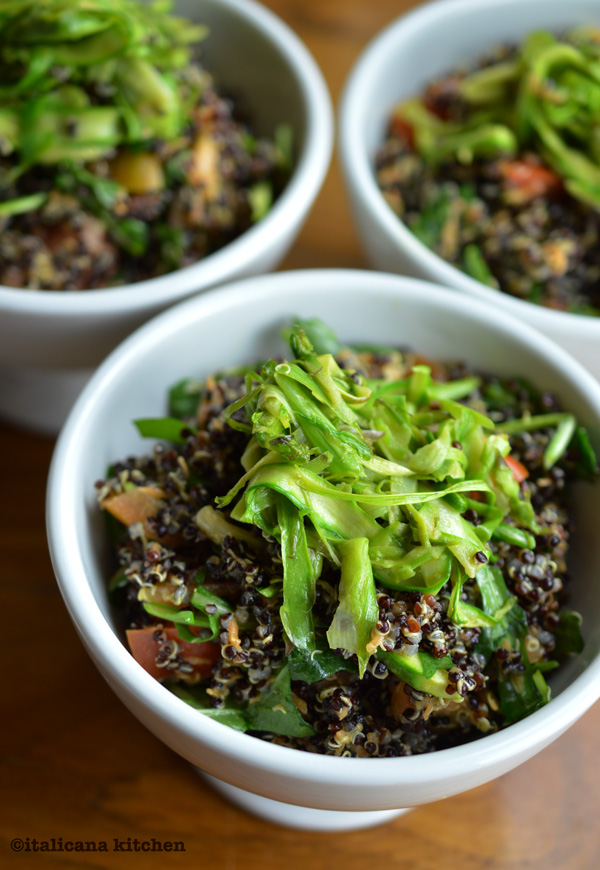 There are many varieties of quinoa, but the most common are white, red and black. The white variety is fluffier while the red and black varieties are on the crunchier side. I always add in a bunch of seasonal vegetables :: verdure di stagione, a good vinaigrette and in half an hour I have a created a delicious and wholesome meal.

Black Quinoa Salad
Add seasonal vegetables and a dijon vinaigrette to this black quinoa salad to create a delicious and wholesome meal under half an hour.
Ingredients
For the quinoa:
2 cups water
1 cup (200g) Black Quinoa
1 tablespoon extra virgin olive oil
1 garlic clove, skin peeled but left whole
1 leek, thinly cut into julienne strips
4 asparagus, the bottoms snapped off then shaved with a vegetable peeler or thinly cut into julienne strips
3 heirloom tomatoes, chopped
1 bunch Arugula (1.5oz, 45g), chopped
2 carrots, grated
3-4 dashes of sweet paprika
For the vinaigrette:
¼ cup extra virgin olive oil
2 tablespoons red wine vinegar
1 tablespoon Dijon mustard
½ shallot, finely chopped
Salt and black pepper
Instructions
In a medium size saucepan bring the water to a boil, add salt then pour in the quinoa. Turn down the heat to a low, cover and cook for 28 minutes (or the time stated on the package.)
In a large skillet add the extra virgin olive oil, garlic clove, and leek; cook over medium heat for 5-6 minutes. Add the shaved asparagus and cook for another 3-4 minutes. Remove from heat and discard the garlic.
In a small bowl combine the extra virgin olive oil, red wine vinegar, dijon mustard, shallet, salt and pepper.
When the quinoa is ready, pour it into a large serving bowl and fluff with a fork. Add the tomatoes, arugula, carrots, paprika, and vinaigrette. Top with the cooked leeks and asparagus. Buon appetito!
Related posts: