Foreigners usually hear of tiramisù or pannacotta as traditional Italian desserts, yet, the zuppa inglese, another classic dessert, often flies under the radar.  What is it and how is it prepared? Well, I decided to head to the restaurant Rosa dei Venti to find out.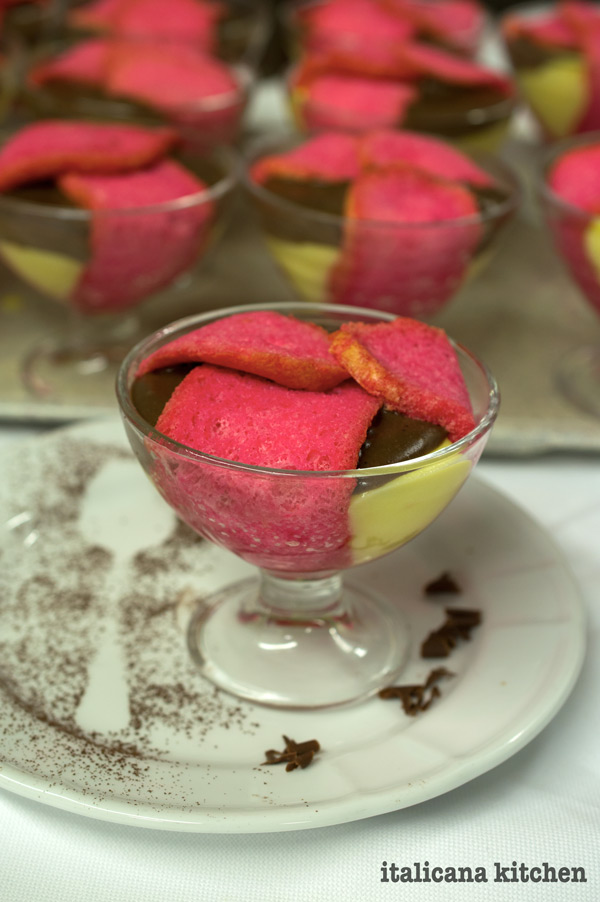 "Whereas many restaurants use ready-made products, we make everything by hand using the highest quality ingredients.  This is the trick to making a great zuppa inglese," explained Angela Pidalà, cook and co-owner with her husband Vincenzo.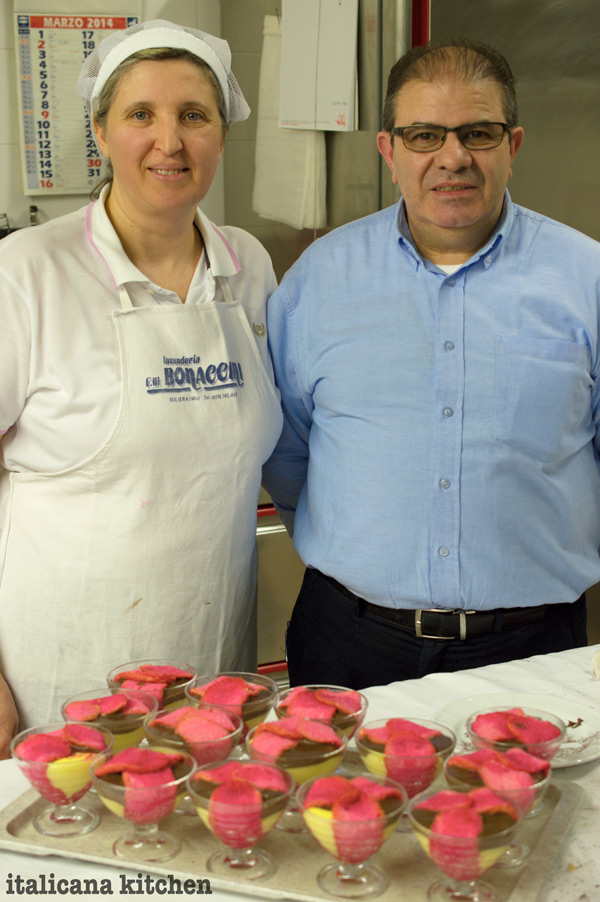 Zuppa inglese, or "English soup" is a Italian custard-based dessert typical in the Emilia Romagna region and apparently has been around since the 16th century, and possibly even longer.
To make this beloved dessert, the first thing to do is to bring skim milk to a boil then add the zest of one organic lemon and some vanillin, vanilla extract or vanilla bean. While the milk boils, the custard needs to be made. Only the freshest yolks should be used.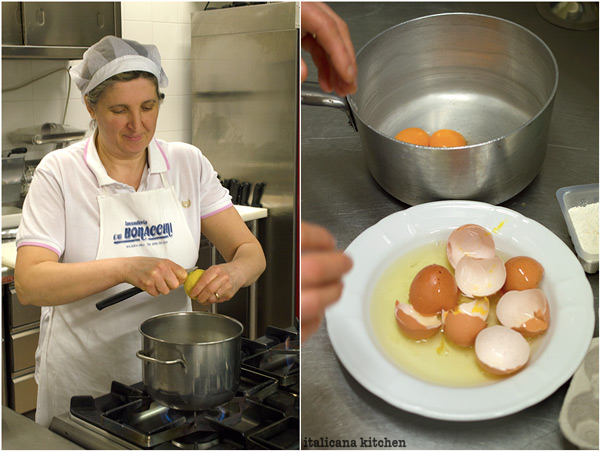 Next, sugar and milk are added.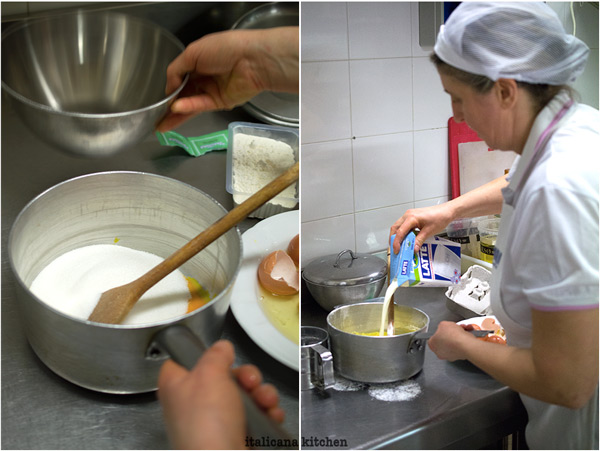 Followed by sifted flour to produce a bright yellow mixture.  Sifting the flour is very important to avoid lumps.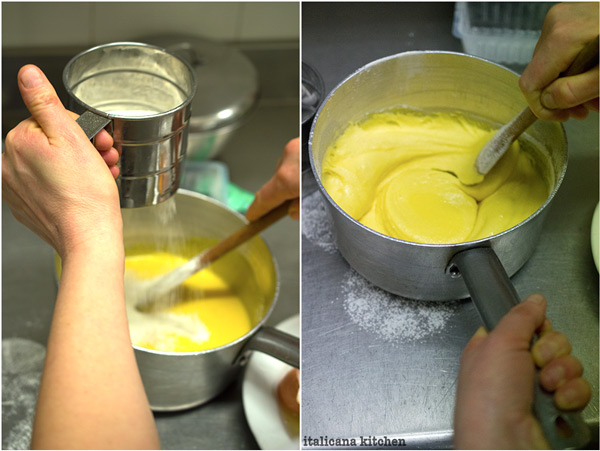 The warm milk is added to the egg mixture and stirred off of the stove until combined then placed back on the stove and stirred constantly until brought to a boil.  At this point the custard should be dense, the foam should be gone and the mixture should be pale yellow.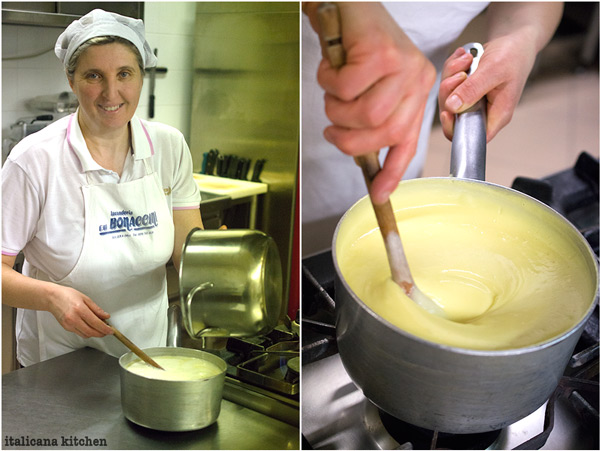 The custard is then removed from the heat to cool and the Savoiardi cookies are cut into three lengthwise pieces, dipped in Alchermes, a scarlet colored Italian liqueur, and placed in individual cups. You could also line the bottom of a bowl if you want to serve it family style.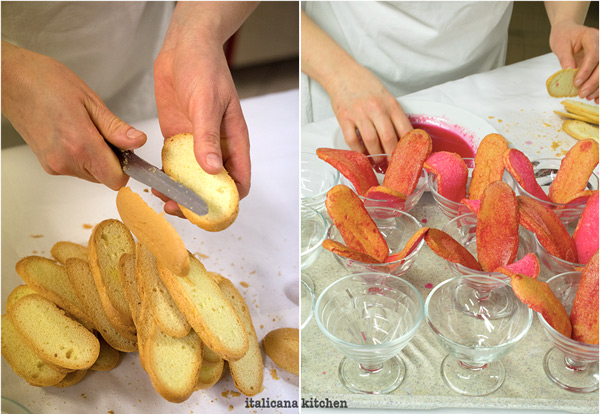 The custard is spooned into each cup, then cocoa is sifted into the remaining custard and a chocolate layer is added.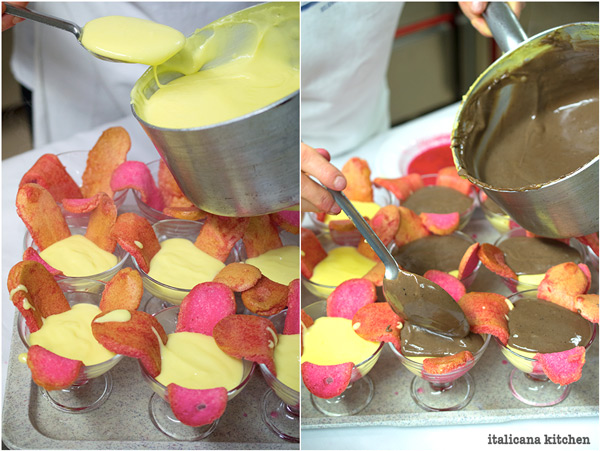 After which the sides of the cookies are folded down and the dessert is ready to be eaten or stored in the refrigerator.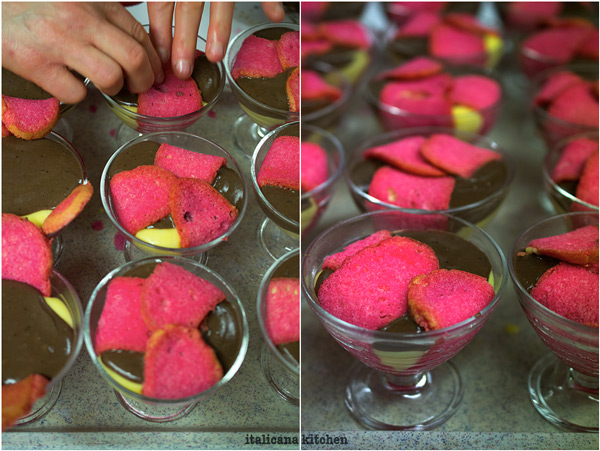 And, there you have it: all you need to know on making authentic Italian zuppa inglese.  If you're in Italy and near Reggio Emilia, head to Rosa dei Venti to try this classic dessert. If you're located far away, you can make this similar zuppa inglese recipe from Jul's Kitchen, another bilingual food blog written by an Italian woman.
Don't miss out on this article that will explain how to make italian wood fire pizzas. 
Related posts: