I've always enjoyed being on stage. I remember when I was 5 years old dressed in a violet leotard and tutu tap dancing to the music streaming through the speakers, mouth wide with a toothless grin as I scanned the audience to spot my dad's checkered shirt and my mom's 1980's permed hair. Then something remarkable happened; my silk purple shoe lace that held my patent tap shoes in place came untied. As the song came to a close, I shot up my hands and kicked my right heel to the ground for the final pose and found my shoe flying off of my foot and landing on the stage a few feet in front of me. The crowd burst into laughter; all eyes were on me. I smiled even wider and soaked in the attention. Now 26 years later, I found myself with over 20,000 people's eyes on me as I strolled across the stage to accept a prize for winning a cooking contest hosted by La Strana Coppia of Radio Bruno sponsored by Coop Estense. What an awesome adrenalin rush!
Thanks to Mr. Italicano who forwarded me a flyer  about participating in the cooking show, I applied and was accepted.  I spent the morning hanging out with Enrico Gualdi and Sandro Damura from La Strana Coppia, laughing hysterically as they cracked jokes and imitated how I speak Italian with a thick American accent.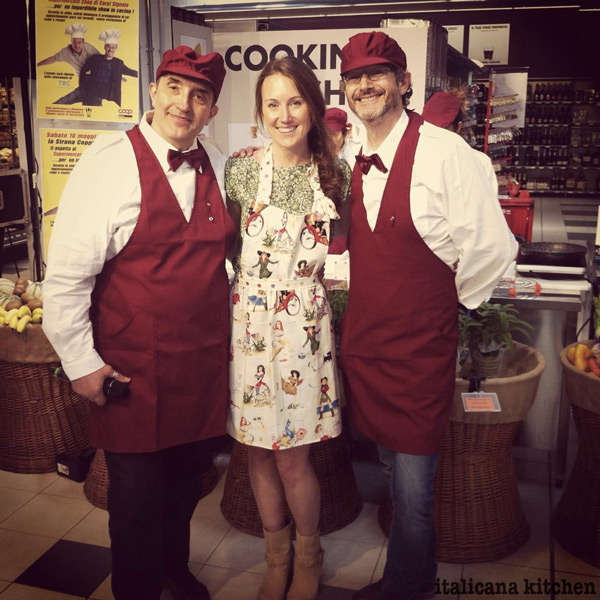 My competitor and I were paired with chefs from Coop Estense and the competition began.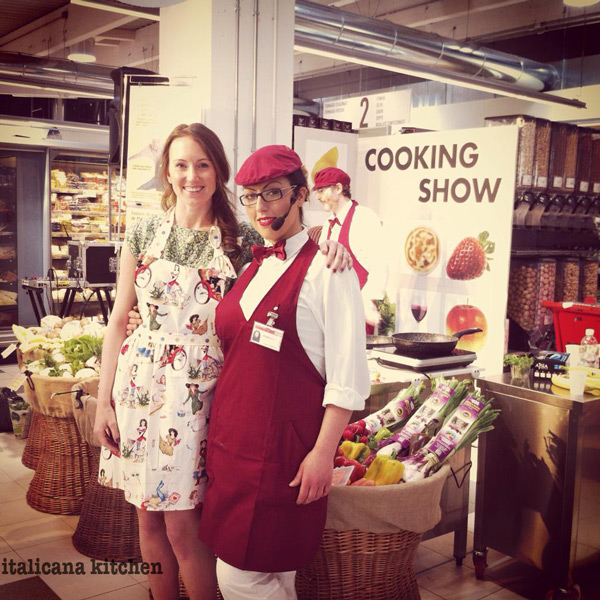 Two judges were picked from the crowd, and the dish my chef and I had prepared took home the maximum votes among all of the different competitors during the show.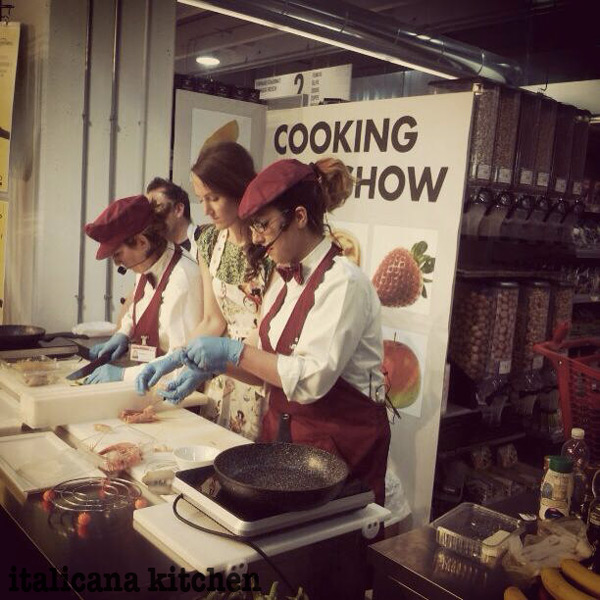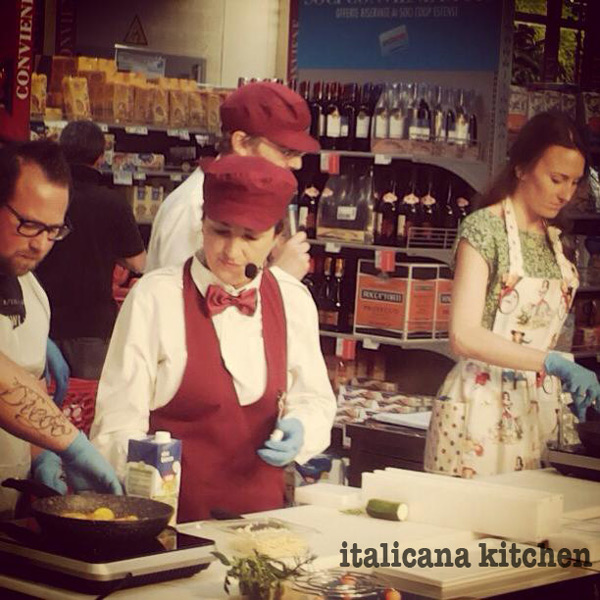 Giulia, a contest winner from a previous show, and I were invited to accept our prize on stage at the Radio Bruno Summer Concert event.  I had never been to one of the shows, so little did I know this was a huge event with famous Italian singers like: Modà, Francesco Renga, Noemi, Annalisa, Michele Bravi, and Senhit, just to name a few.
I was expecting hundreds, maybe even a thousand people, so you can imagine my shock to find out that there were more than 20,000 people filling Italy's third largest square.
I am working my hardest to turn this blog into a successful career. Who knows if I will succeed, but it's already bringing me places that I would never have imagined and for this I am truly grateful. I recently got a call back to audition for one of Italy's largest cooking shows, La Prova del Cuoco, hosted by Antonella Clerici so i'll keep you all updated if I get selected. I am also auditioning for Donnavventura, an Italian travel/adventure television show (think National Geographic, not a reality show!). Voting closes June 18th so check out my audition video and rate the video by selecting the number of stars or if you are daring enough to figure out how to sign up, you can also vote for my video (everything is written in Italian).  In any case, thank YOU for reading this blog, supporting me and leaving kind and thoughtful comments here and on my social media pages. Without all of YOU non of this would be possible!
Related posts: