If you want to explore Paris by mouth, you won't have any trouble. In every neighborhood you'll find pastry shops (pâstisserie), tea houses (salon de thé), restaurants and traditional brasseries, which are restaurants with simple fixed menus and are usually open every day. You won't ever have problems finding food in Paris; you will have problems choosing just what to eat—don't worry, I'm here to help.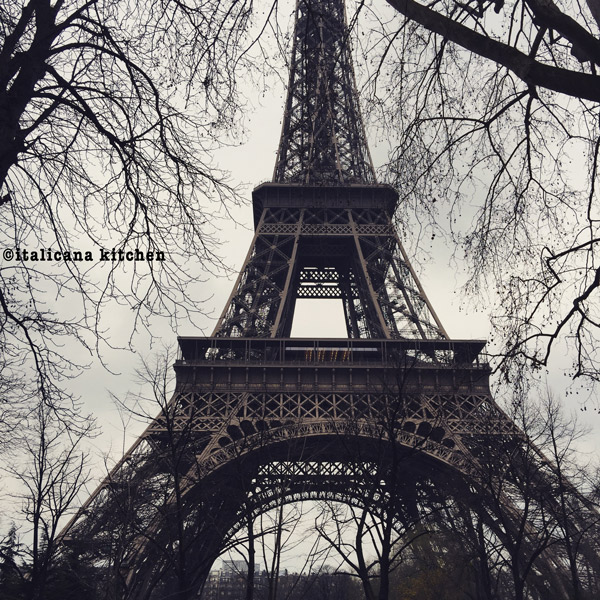 A trip to Paris would not be complete without a true tastings of French pastries.
3 Pastries You Have to Eat in Paris
Croissant 
Macaron
Èclair 
Not all croissants, macarons and éclairs are the same. Trust me; in Paris, quality counts. You've probably spent a lot of money to get to Paris, spend that extra few euros for an euphoric gastronomical experience, and not some frozen pastry found in the nearest cafe to your hotel that will leave you unsatisfied.
3 Places You Must Go for Breakfast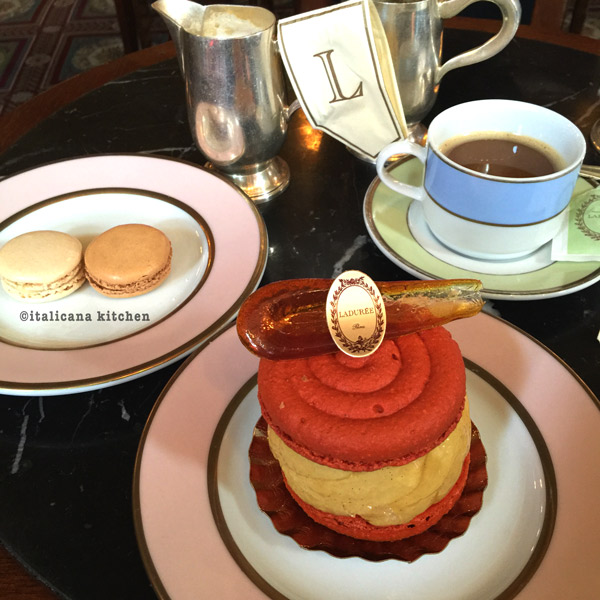 A gorgeous sit down tea house that has a large menu of sweet and savory options. Drink tea or coffee in China cups and feel French.
 Locations: Many
 I went to the location by the Louvre: 99 Rue de Rivoli 75001 (open 10:00a.m.-20:00)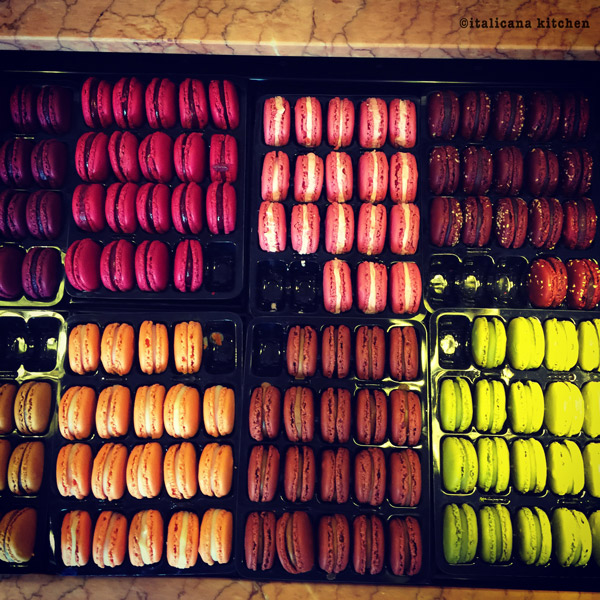 The king of macarons. I could ramble on for hours about the melt-in-your-mouth texture, exotic and harmonic blend of flavors, or that "ah hah" moment you experience when you take your first bite of a true French macaron. Important note: do not try to buy macarons and bring them home for family as presents. Macarons should be bought and eaten. At the maximum you can eat them after 1 day. They told me they would last for up to 4 days, but I can't repeat this enough: the texture changes and it simply isn't the same experience when you eat them fresh.
Locations: Many
I went to the boutique by the Louvre: 4 rue Cambon 75001 Paris (open 10:00a.m.-8:00p.m.)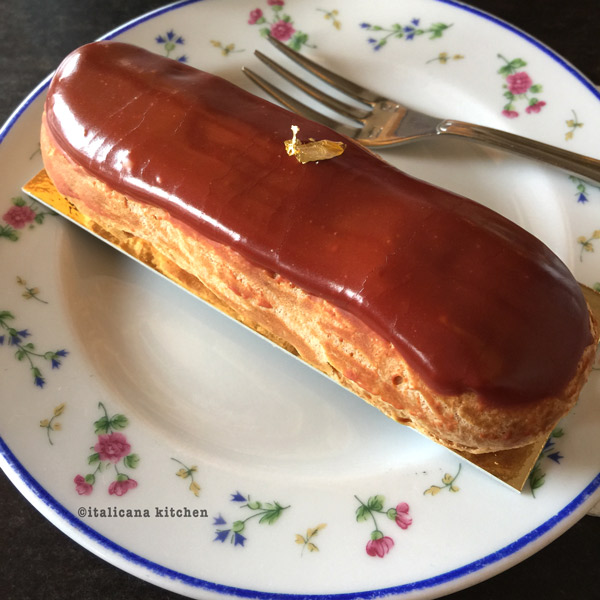 A large menu of sweet and savory items. This tea house bustles with local Parisians. The winner for me was their caramel éclair and croissant. If you go to their location in Place Des Vosges, you have a small lovely park to stroll through where you will see locals walking their dogs. I also ate a delicious croissant here, but it disappeared in my belly before I could take a photo!
Locations: 25 place des Vosges 75003 – Paris and
Hours: Open daily, 7:30 to midnight
Locations: 4 place du Trocadéro 75016 – Paris
Hours: Open daily, 7am to 11:30pm Monday to Friday and 7:30am to 11:30pm Saturday and Sunday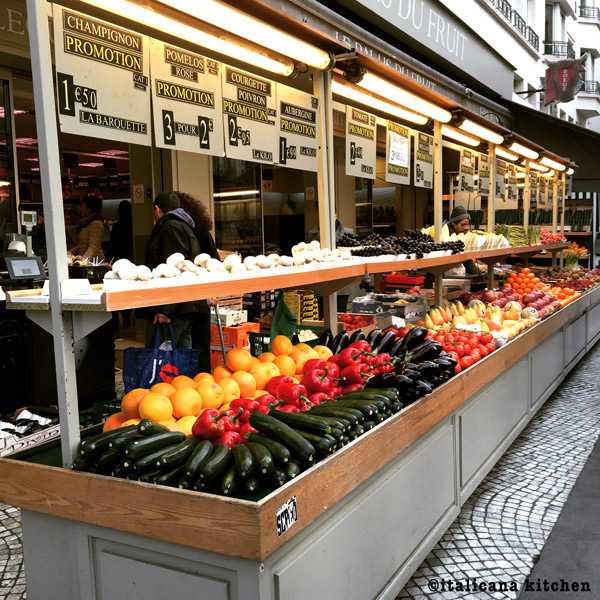 Paris is extremely easy to get around by metro, but I would highly recommend getting lost meandering the small side streets. You'll find a plethora of boutiques, art galleries and markets to peruse. Speaking of markets, I would highly suggest that for lunch you grab some French cheese, a baguette and, weather permitting, head to one of the numerous parks to enjoy a picnic. This way you can save money and space for dinner. Check out this guide to food markets in Paris.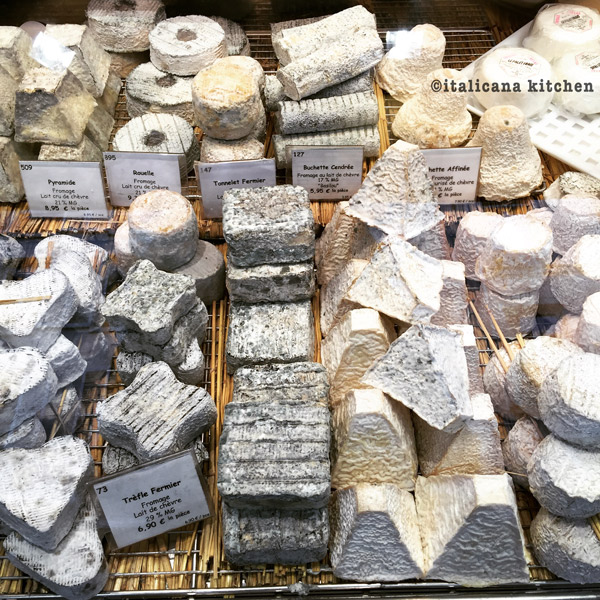 France is notorious for their amazing chefs, and now I understand why. These masterminds turn a meal, something we eat by necessity, into an exciting taste adventure. Paris is a true foodie paradise.
2 Restaurants Not to Miss and 1 to Skip in Paris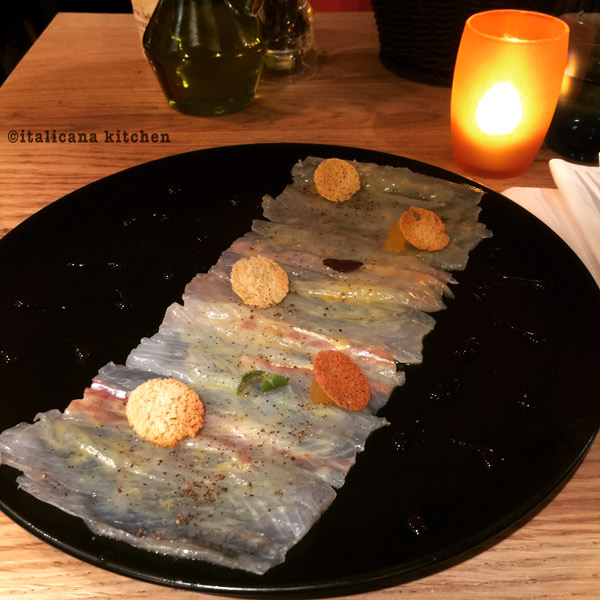 This modern French restaurant tests the limits with interesting flavor combinations, textures and presentation. Exquisite gourmet food is served in an exotic, unstuffy and colorful atmosphere. The service is fantastic and most of the waiters speak English.
Location: (Near the Louvre) 12-14 Rue du Marché Saint-Honoré, 75001
Hours: 12:00p.m.-2:00a.m. Monday-Saturday 10:00 a.m.-4:00p.m. Sunday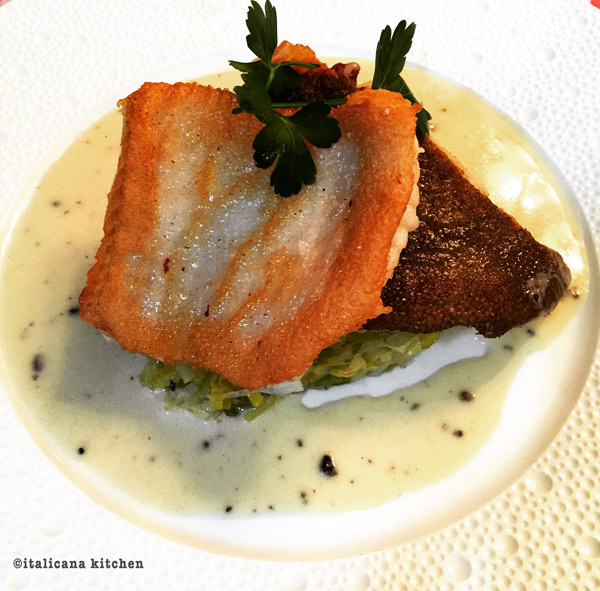 One of few gourmet historic restaurants that are open at lunch on Sunday.  Not only can you say that you've eaten in a restaurant where President Obama and Michelle Obama dined, but you will also be greeted and served by the friendliest staff in Paris. Delicious traditional French fare.
Location: (Near the Eiffel Tower) 129 rue Saint-Dominique 75007 Paris
Hours: Open everyday 12:00p.m.-11:00p.m.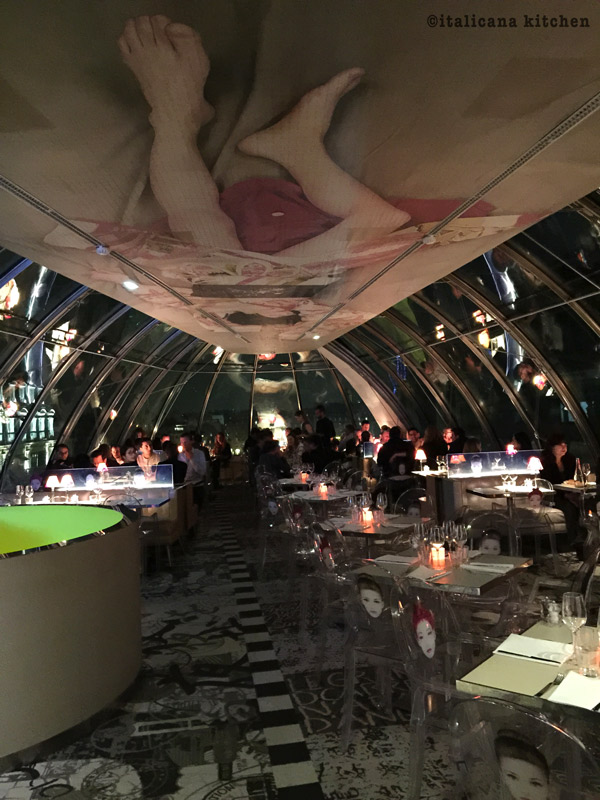 On Tripadvisor the restaurant has almost 4 stars, but if you want to experience an exquisite gastronomical experience, I wouldn't suggest this place. The food is way overpriced, and the plating is absurd (mashed potatoes served in a cup with a fork…what the…?). The winning element of this restaurant is their large rooftop dining room enclosed by windows. If you don't mind paying an arm and a leg for mediocre food, the atmosphere is spectacular and it's a fun one-time experience. This restaurant seemed like a place right out of the book, 50 Shades of Grey. For people who like to dance, it also turns into a club later on at night.
Location: 1 Rue du Pont Neuf, 75001 Paris, France
Hours: Sunday – Thursday 12:00 pm – 2:00 am Fri – Sat 12:00 pm – 3:00 am
Eating out in Paris is a must, but if you are a true foodie, you probably want to learn how to make some of your favorite pastries, breads and dishes at home. In this case, I definitely recommend signing up for a cooking class at Le Cuisine.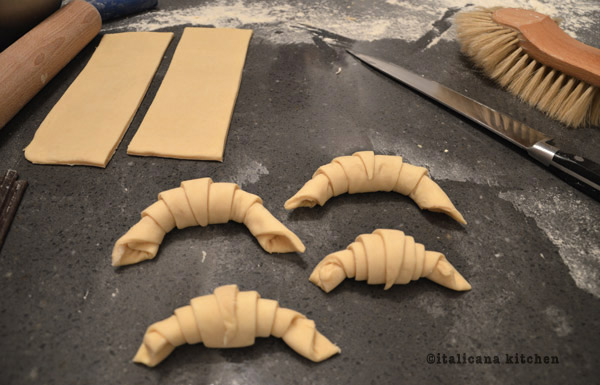 You can learn how to make croissants, macarons, baguettes, èclairs, among many other dishes, or even go on a guided market tour. I took their croissant class and couldn't have been more satisfied. (Even if I still have yet to make the croissants at home and Mr. Italicano constantly asks me when I will!)
Want more information to help plan your vacation in Paris? Take a look at these websites.
Great Blogs and Websites on Paris
RATP (Awesome site for the metro and getting around)
Until next time, Paris. Merci beaucoup et au revoir!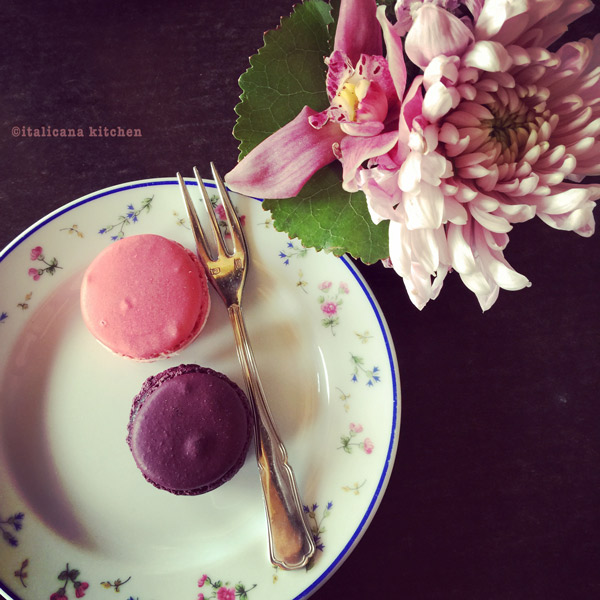 Related posts: