When you start planning a trip to Italy most people automatically put Rome, Venice, Milan and Florence on their itinerary, creating a travel package filled with history :: storia, romance, shopping and art.  Is that enough for you?  What about adventure and sport? What about nature and Italy's renowned agriculture? There is so much more to discover in Italy than the well-beaten tourist route.  If you crave a holiday that is active, then you won't want to miss one of my favorite spots in Italy: Riva del Garda on Lake Garda.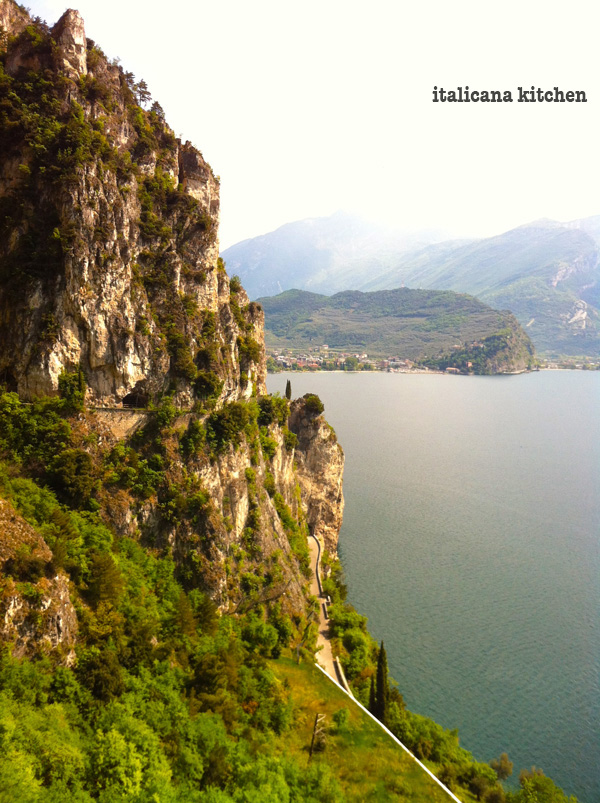 Riva del Garda is nestled between the Dolomite mountains on the northern most tip of Lake Garda in the region of Trentino.  It is paradise for outdoors enthusiasts and foodies.  You can pass your day: hiking on ridges overlooking the lake with views that will take your breath away, mountain biking through the rugged :: aspro terrain, or take part in one of the many lake sports like kite surfing, wind surfing or sailing.  After working up an appetite you can head to one of the numerous restaurants along the lake front or for a more unique experience bike or drive five minutes to the agriturismo, Madonna delle Vittorie, for an outdoor lunch surrounded by vineyards and olive groves.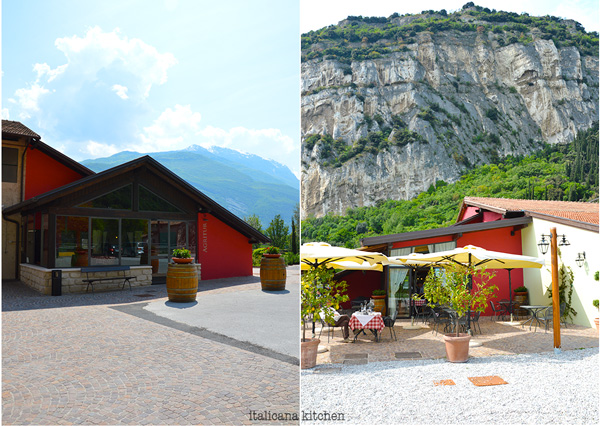 The word "agriturismo" is a combination of the words "agriculture" and "tourism" in Italian (agricoltura and turismo).   It is a style of vacationing in Italy where you have the opportunity to stay in accommodation on farms. Madonna delle Vittorie offers spacious vacation apartments amidst nature :: natura where you can relax in a peaceful setting. Their restaurant serves traditional recipes using high quality local ingredients as well as their own production of wine and extra virgin olive oil.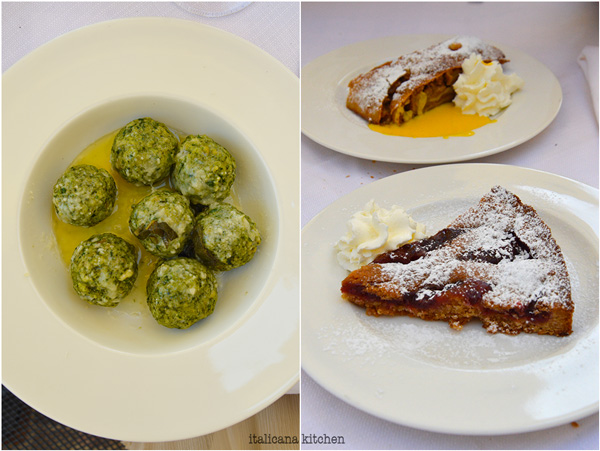 I had the wonderful opportunity to pass the day with Fiorindo Bonora, owner of Madonna delle Vittorie.  After a delicious lunch (see photos above… um, yum!) he gave me a private tour of his oil mill :: frantoio where he explained the process of pressing their Garda Trentino olives and how they extract only the superior quality extra virgin olive oil, like Olio Extra Vergine di Oliva Garda Trentino DOP and the most prestigious, Olio Extra Vergine di Oliva  Denocciolato.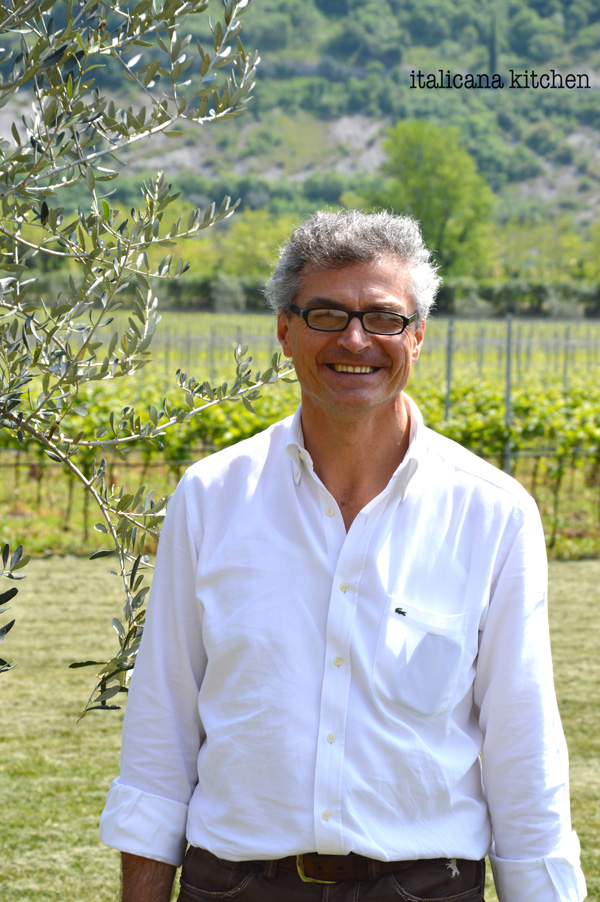 He also let me in on the three main reasons why Lake Garda extra virgin olive oils are among Italy's best:
1) Variety in the soil.
2) Mild climate.
3) Local air.
Wind is important to the production of wine and olive oil as it helps prevents mold and disease from infecting the vineyards and olive groves :: oliveti.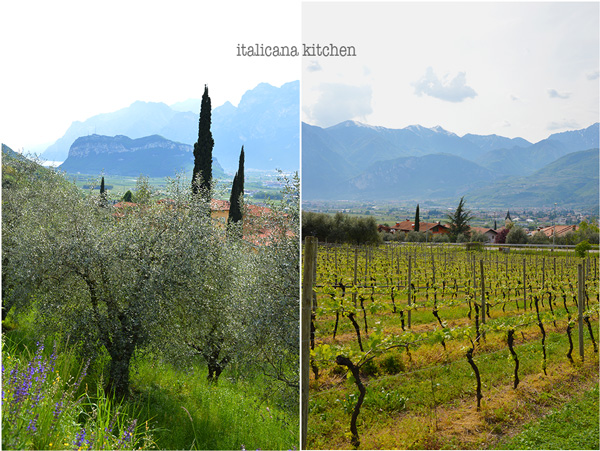 We then headed to the winery where Trentino DOC red and white wines are produced as well as sparkling wines before touring his vineyards and olive groves that stretched out across the valley floor and crawled up the mountain side throughout Arco, Riva del Garda and Nago-Torbole.  By reservation you can also organize a guided tour through the oil mill and winery :: cantina including, of course, tastings of their high quality wines and olive oils.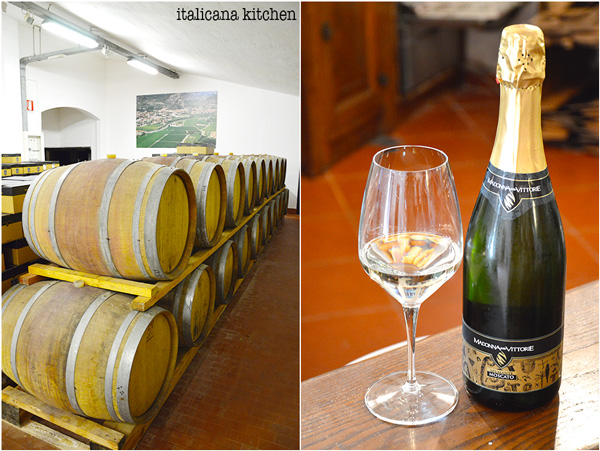 Due to passion and attention to detail by Fiorindo, his family and staff, it is no wonder that Madonna delle Vittorie has a ranking of 4.5 out of 5 on Trip Advisor.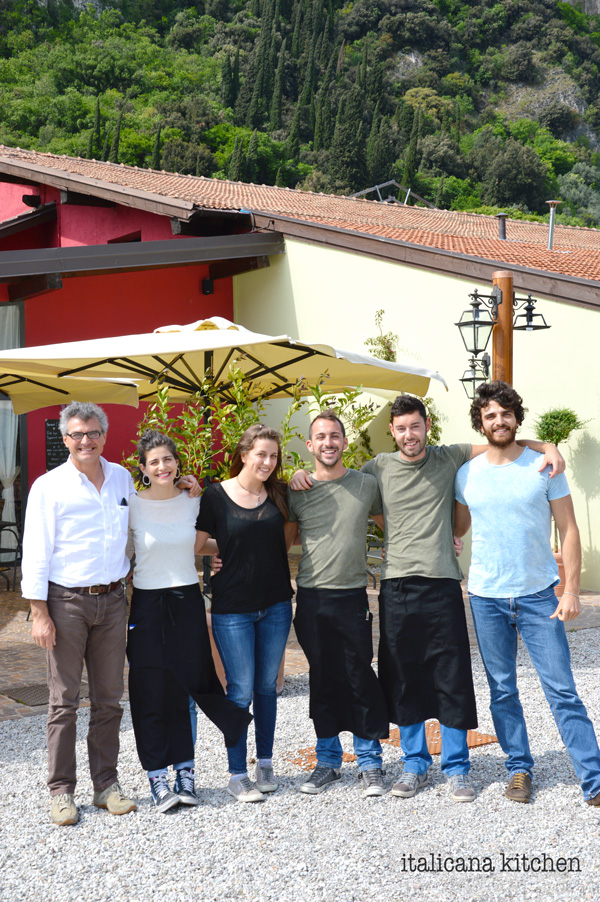 While in Riva del Garda, don't miss out also on a unique dining experience at La Berlera, a restaurant inside of a cave! They also use Madonna delle Vittorie products in their restaurant.
Note:  This post is not paid by Riva del Garda tourism or Madonna delle Vittorie. I just thought you would be interested in discovering one of my favorite locations and an agriturismo that is worth the visit here in Italy.
Related posts: