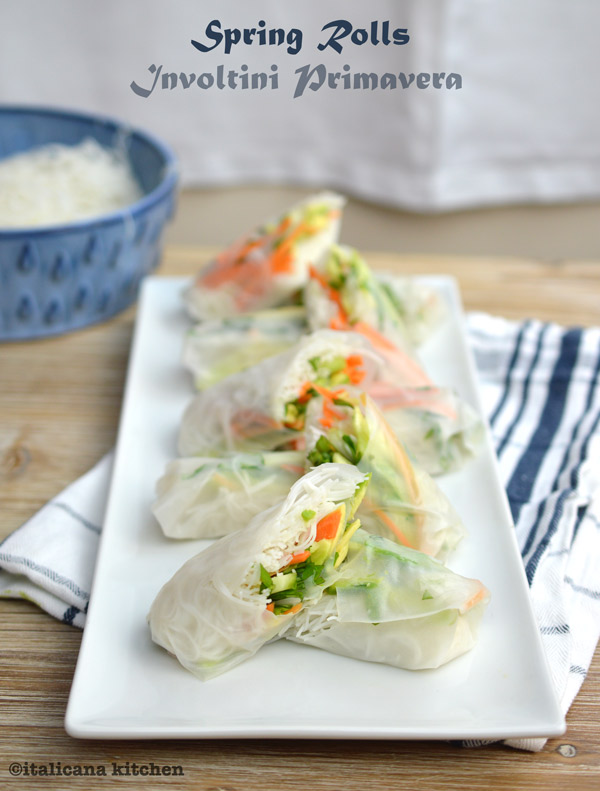 Whenever I travel to a new country, I make it a rule to eat only local food. I see it as a chance for me to learn, discover and explore a culture through its gastronomy :: gastronomia.  After all, I never know if I will be back. I fear that I might miss out on some spectacular dish or some new flavor sensation that will push my tastebuds to a new level.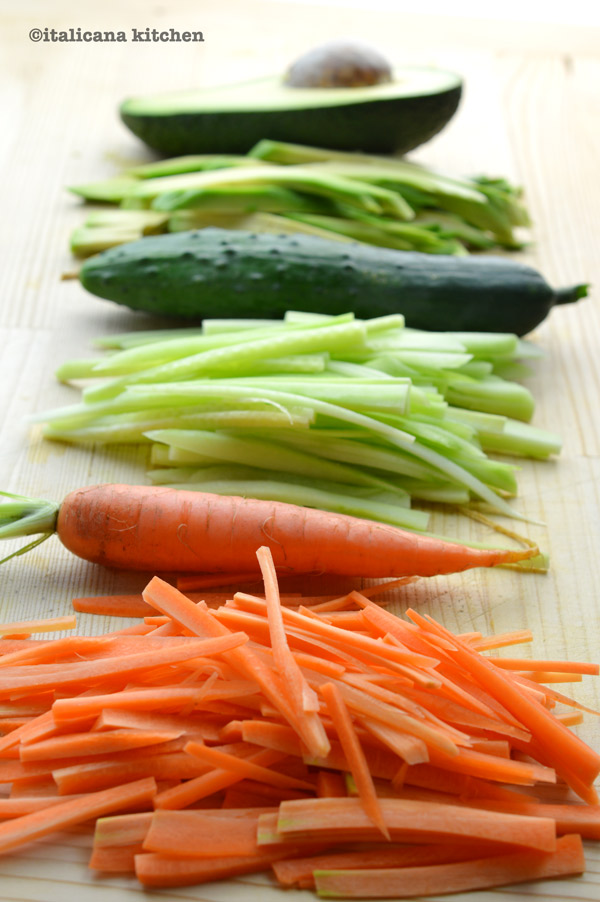 Years ago, when I was traveling with my friend Suzanne in South East Asia, we stuck to this rule.  From what I recall, we only cheated a few times: Mexican food in Vietnam (it was just too irresistable); and, maybe a Starbuck's coffee in an airport or two. Apart from those few occasions, we spent six months together traveling to over nine countries, eating like locals. We shopped at rowdy markets, ate street food :: il cibo venduto per strada every chance we could, participated in cooking classes and arranged home stays so we could stay and dine in some local's homes and get a real authentic experience of the culture.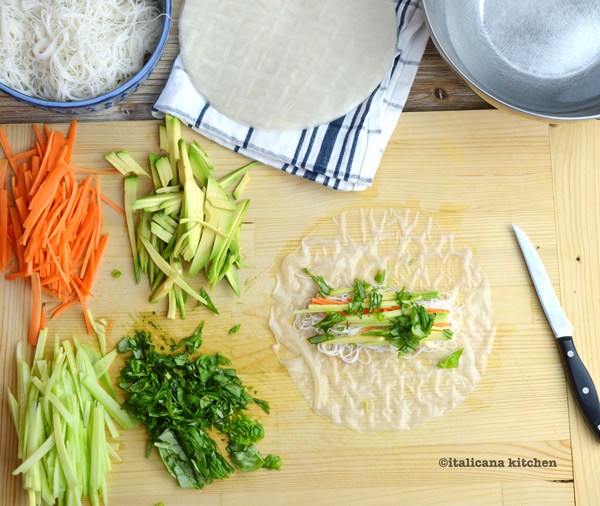 For me, food is not just a way to nourish :: nutrire my body, but a way for me to satisfy my curiosity and, more importantly, a way for me to remember. A lot of my memories of a country are associated with food. That is just how my brain works. After month or even years have passed after a trip, I usually can never remember the historical sites or famous works of art in museums, but I can remember the memorable food that I ate.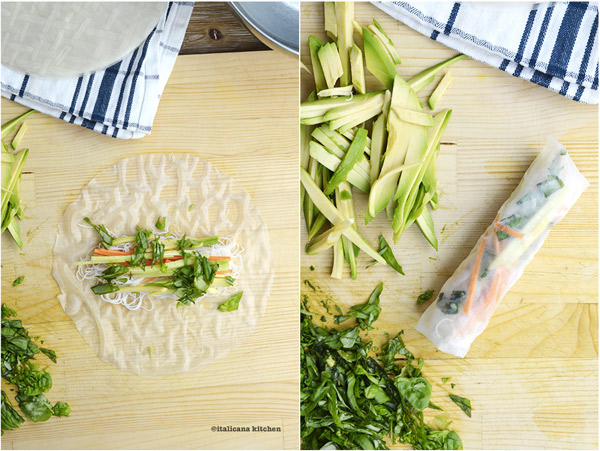 These spring rolls bring back great memories of Thailand. I am on Railay Island. It is dark out, but Suzanne, Brian (another friend who was traveling with us for a few weeks) and I use our head lamps to keep from tripping on the dirt and stone path leading to an open air restaurant tucked a hundred yards inland. We walk up the stairs and find a table by a railing on the expansive porch. We sit on dark wooden stools and look out towards the Andaman Sea where we can faintly make out the waves crashing on the beach. Wafts of mosquito spray, sweet flowers and thai spices fill the air. Oh, that sticky air that makes your face shiny and your clothes cling to you. We order our food and shortly afterwards, our appetizer :: antipasto arrives: fresh spring rolls. I take a bite.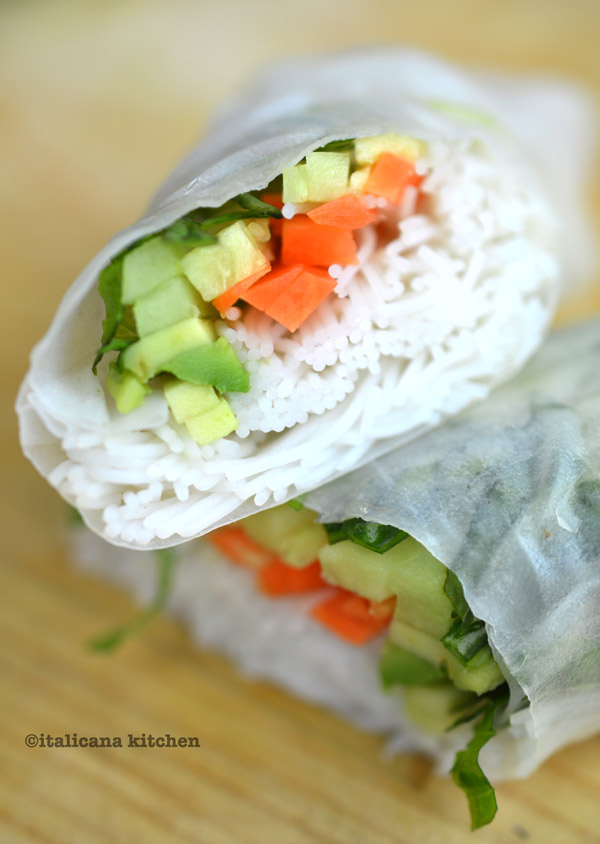 Now I find myself back in my kitchen. I am alone…no friends, sea or humid air; but, for a fleeting moment I was there. With a bite of these spring rolls :: involtini primavera I had been transported back in time to a country thousands of miles away. I had been sitting with my dear friends and enjoying an incredible meal in a foreign place. I never knew when I would have gone back to Thailand, but today for a moment, I did.

Spring Rolls
These spring rolls are a light and easy-to-prepare appetizer; perfect for spring and summer.
Ingredients
2 oz (100g) vermicelli noodles
2 carrots, cut into julienne
1 cucumber, cut into julienne
Avocado, cut into julienne
Basil, roughly chopped
12 rice papers
1 bowl warm water
Instructions
Bring a medium pot of water to boil. Put the vermicelli noodles in a large bowl. Once the water is boiling, pour it onto the noodles and let them soak for 4-5 minutes. Drain and let cool.
Set up your work station with the noodles, carrots, cucumber, avocado, basil and warm water. You'll also need a cutting board to roll and cut each spring roll.
Soak one rice paper at a time for about 10 seconds then place it on the cutting board. It should be pliable but not too wet it tears. Load the rice paper with a small amount of rice noodles, carrots, cucumber, avocado and basil. Fold the sides in and then roll tightly. Cut in half. Repeat with the remaining ingredients.
Serve with soy sauce, peanut sauce or chili sauce.
Related posts: