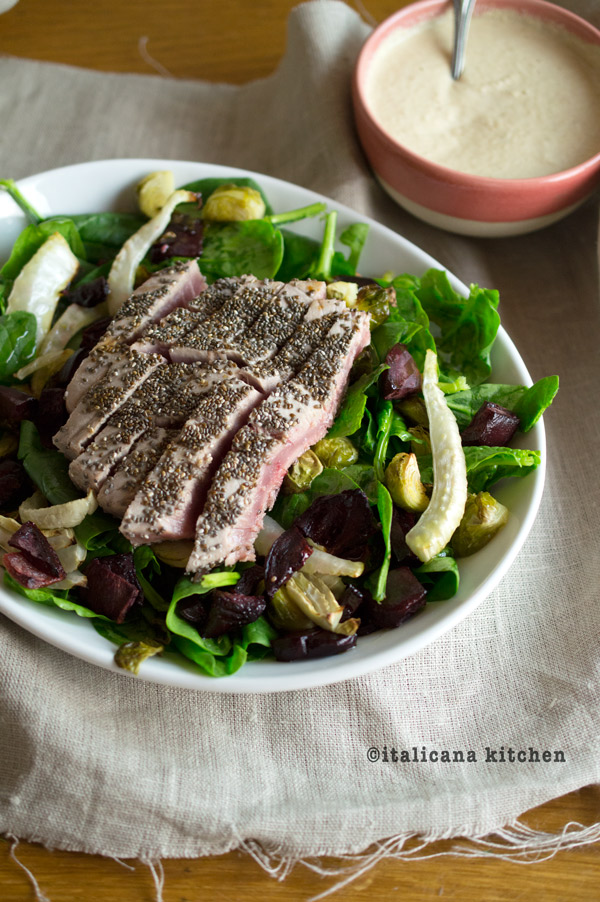 You may tend to eat salads just in the spring and summer; have you ever tried a salad with winter veggies?  This spinach salad with chia crusted tuna and roasted winter vegetables is packed with nutrients and flavor. Top it off with a creamy homemade cashew dressing and you'll find yourself  in the ultimate food heaven.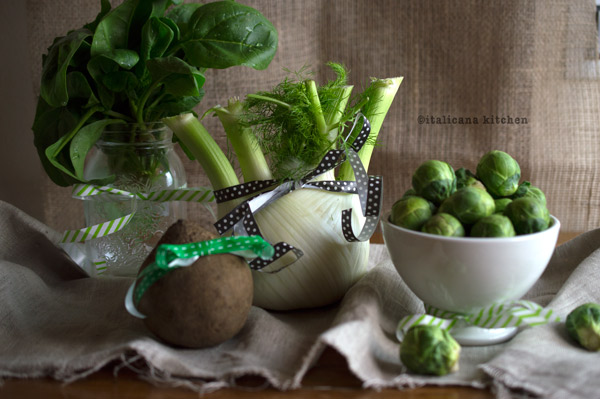 Even vegetables :: verdure can be as stunning as Hollywood's stars in high heels and sparking dresses strolling down the red carpet at the Oscars.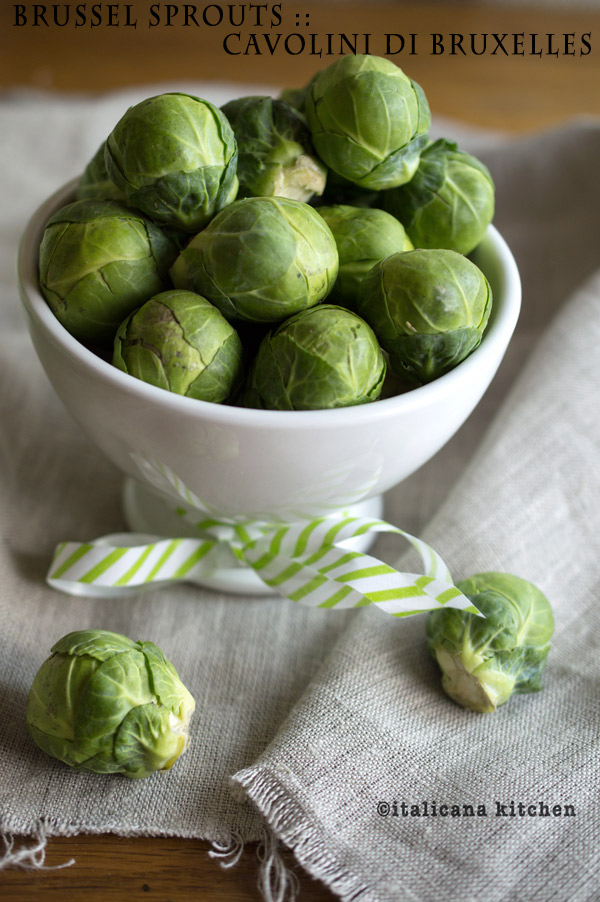 What's not to love about plump green Brussel sprouts? Don't be frightened by your childhood years when your mom probably overcooked them until they were soggy, waterlogged balls that smelled of rotten eggs. Trust me, cooked correctly, brussels sprouts are like candy :: caramelle that you want to just pop in your mouth, one after the other.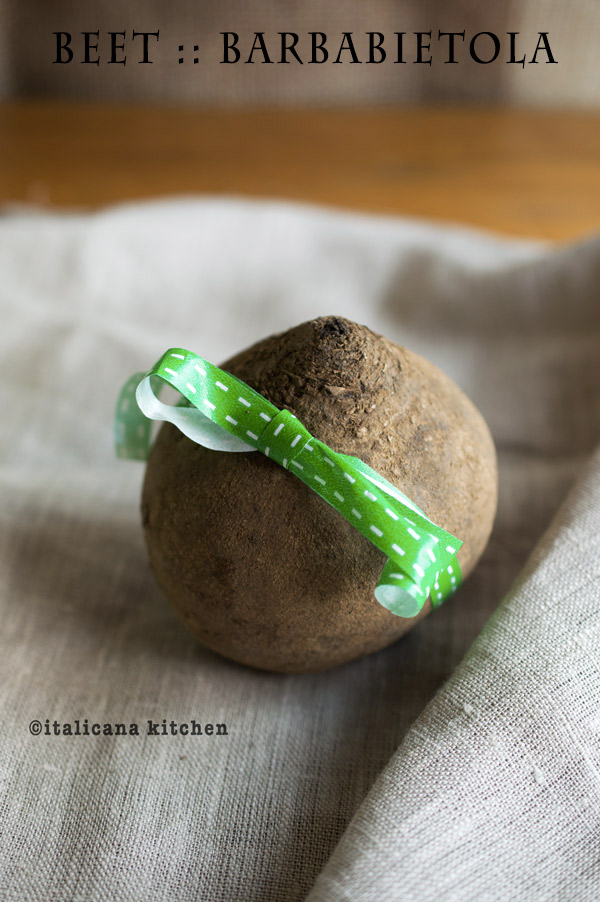 Beets also get a bad rap. Many people hate them, including Mr. Italicano. That is, until I roasted the beets to caramelize and concentrate their flavors :: sapori and snuck them into various salads and pastas. Now Mr. Italicano is a converted beet lover.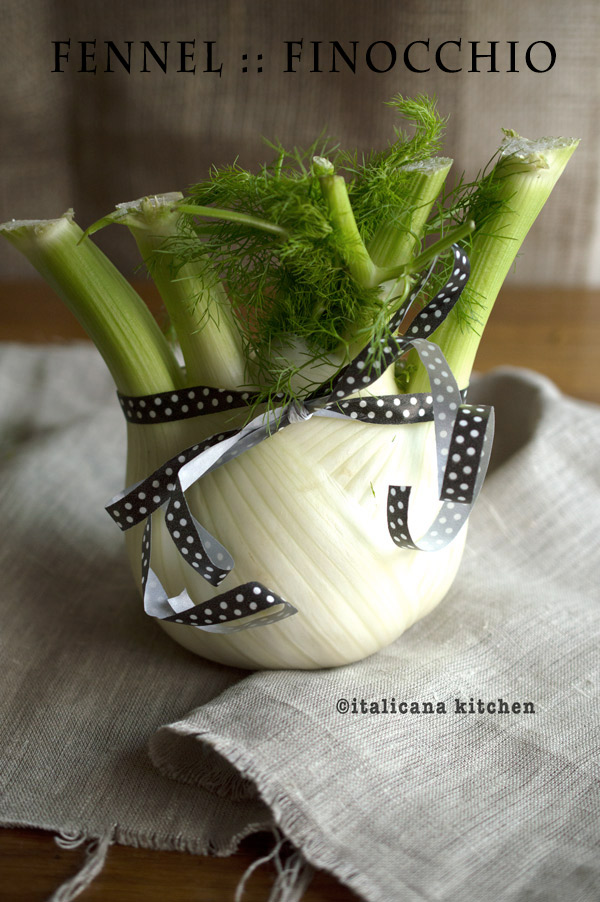 Fennel is an underrated vegetable that often times gets neglected, yet, it is one of the most aromatic vegetables and can add intense anise flavors to any dish :: piatto. Here in Italy, we love to eat raw fennel dipped in a simple vinaigrette made of extra virgin olive oil, salt and lemon.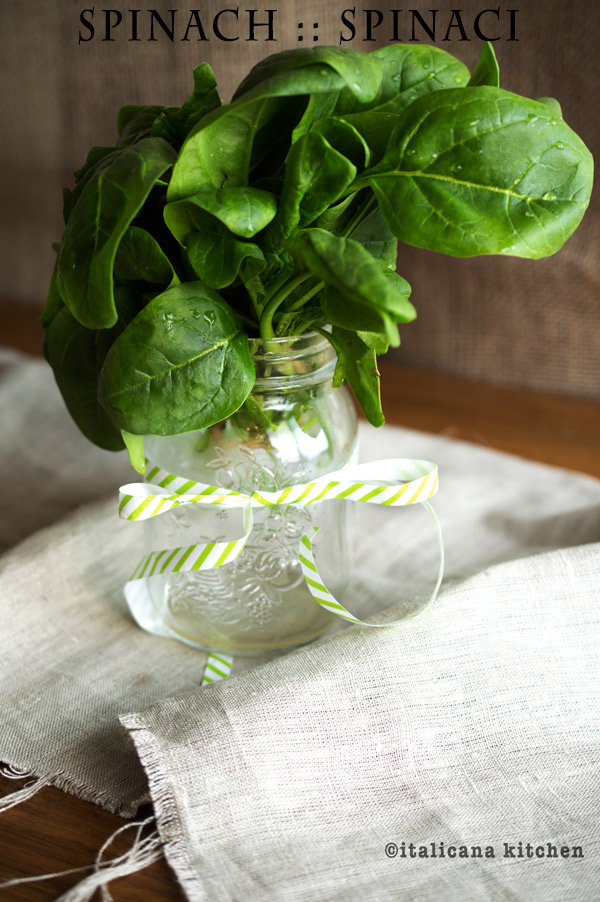 If Popeye the Sailor Man eats spinach, so should we. Their bright green tender leaves :: foglie are packed with iron, fiber, vitamin C and vitamin K. Spinach is extremely easy to work into your daily meals. Make a salad, toss the fresh leaves into your egg scramble or serve it warm as a side.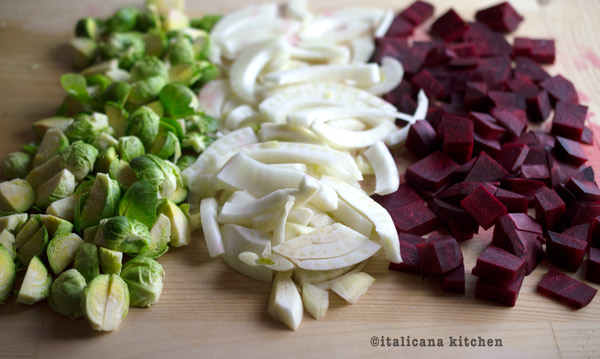 In the spring and summer I grill vegetables; in the fall and winter I roast them. Roasting vegetables intensifies their natural flavors and turns ordinary vegetables into mouthwatering succulent goodness. Many people skip out on using fresh vegetables because they are time consuming to prepare. Roasting vegetables is one of the simplest methods to reduce consumption of processed foods because you can cook with whole foods in just 3 easy steps:
1.  Chop up whatever veggies you have in your refrigerator
2.   Lay them out on a baking sheet and drizzle with a little extra virgin olive oil and salt; if you're feeling wild, add some dried spices.
3. Shove the pan in the oven and roast at 400°F (200°C) for 25-45 minutes. I don't mix the vegetables until they have been roasted as vegetables have different roasting times. (Brussel sprouts and fennel will take about 25 minutes whereas beets and potatoes will take 45 minutes). Just peak at them every so often to make sure they are not burning and give a quick stir.
In the meantime, relax with a glass of wine or help your kids with their homework. Roasting vegetables allows you to cook with whole foods without a lot of hands on work. Eat the roasted vegetables as a side or vegetarian main course, toss them in salads, add to pasta or grains like quinoa and couscous, use them as fillings for quesadillas and wraps or blend them up and use as a healthy sauce :: salsa or dip.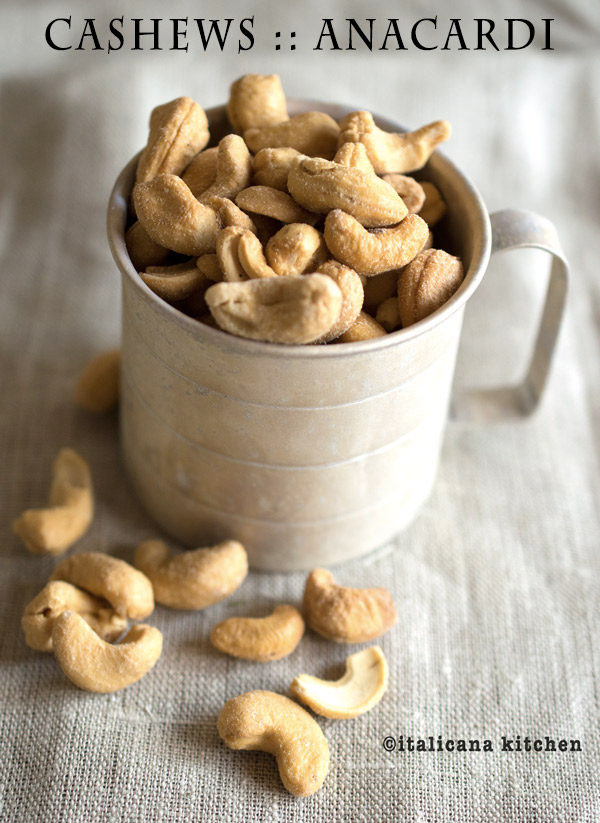 Where I live in Italy, it's quite impossible to find salad dressings :: condimenti—I love this. We use extra virgin olive oil and balsamic vinegar to dress our salads. At first I missed my bottles of ranch and blue cheese dressings that I always had in the refrigerator, so if you're not ready to make the leap  to a lighter dressing, I understand; yet, at least make your own. One of the worst things about most salad dressings is all the added chemical ingredients to preserve their shelf life. You don't want to put those unknown ingredients that you can't even pronounce into your body. Making this cashew salad dressing is so simple: just put the 6 ingredients into a food processor or use a hand held mixer and blend. And, voilà, it's done.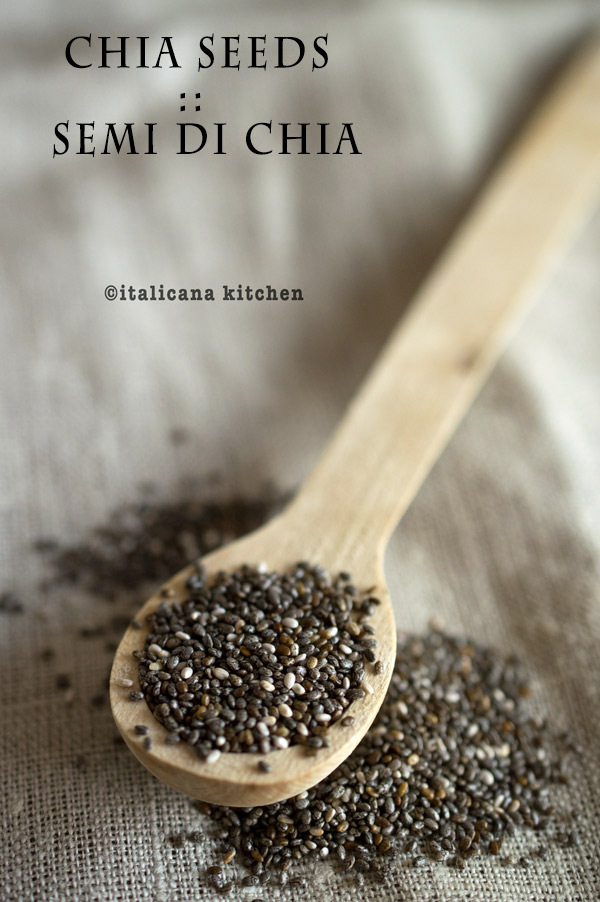 Hah! This is funny, I've been pronouncing "chia seeds" wrong for the last year since I started cooking with these little beauties. I just had to watch a youtube video to get the English pronunciation right. I've been calling them "key-uh", like how we pronounce them in Italian. Apparently in English they are pronounced "chee-uh". So, why do I use chia seeds a lot in my cooking? They are a remarkable "super food" and are packed with protein, fiber and omega 3 fatty acids. Here is a great article that explains other health benefits :: benefici salutari.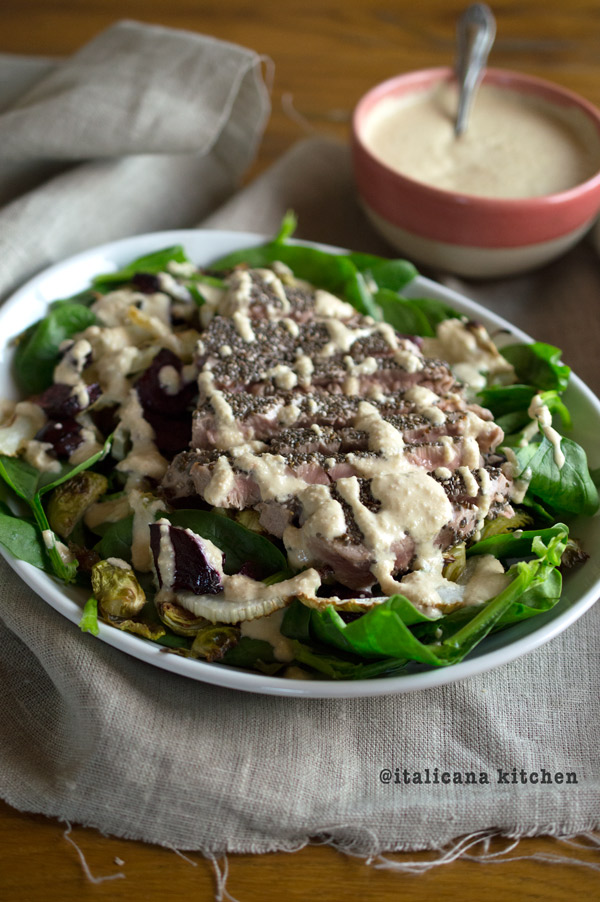 I hope you enjoy this spinach salad with chia crusted tuna and roasted winter veggies all topped with a creamy cashew dressing. It has quickly become one of my new favorite winter salads.

Spinach Salad with Chia Crusted Tuna and Roasted Winter Vegetables
This spinach salad with chia crusted tuna and roasted winter vegetables is packed with nutrients and flavor. Top it off with a creamy homemade cashew dressing and you'll find yourself in the ultimate food heaven.
Ingredients
For the salad:
20 Brussel sprouts, cut into 4
1 small fennel, cut into slices.
1 small beet, peeled and cut into cubes
2 fillets of fresh tuna
¼ lime or lemon
Chia seeds, as needed
4 handfuls baby spinach, washed and dried
For the Cashew Dressing:
1 cup (130g) cashews
1-2 small cloves garlic, finely chopped
¼ cup extra virgin olive oil
¾ cup water
½ lime or lemon, juiced
1 handful Italian flat leaf parsley
Salt and pepper, as needed
Instructions
Preheat the oven to 400°F (200°C). Put parchment paper on two baking sheets.
Put the Brussel sprouts and fennel on one tray and the beets on another. Drizzle some extra virgin olive oil, add some salt and stick the trays in the oven. Check the veggies every 10 minutes and give a quick stir. Take out the tray with the Brussel sprouts and fennel after roughly 25 minutes and take out the tray with the beets around 45 minutes.
In the meantime, make the cashew dressing. In a food processor add: cashews, garlic, extra virgin olive oil, water, lemon, parsley, salt and pepper. Blend until the dressing is creamy and homogenous. Add more water to arrive at the consistency desired.
Drizzle some lime or lemon over the tuna fillets then roll them in the chia seeds and cook in a medium pan over medium-high heat for a few minutes on each side, leaving the center raw but warm. Cut the tuna into strips.
To prepare the salad: divide the spinach among two plates, add the Brussel sprouts, fennel, beets and tuna strips. Top with the cashew dressing. Buon appetito!
*Store the remaining cashew dressing in the refrigerator and use it on other salads, stirred into grains like quinoa, couscous or millet or eat it as a dip with crackers.
Related posts: