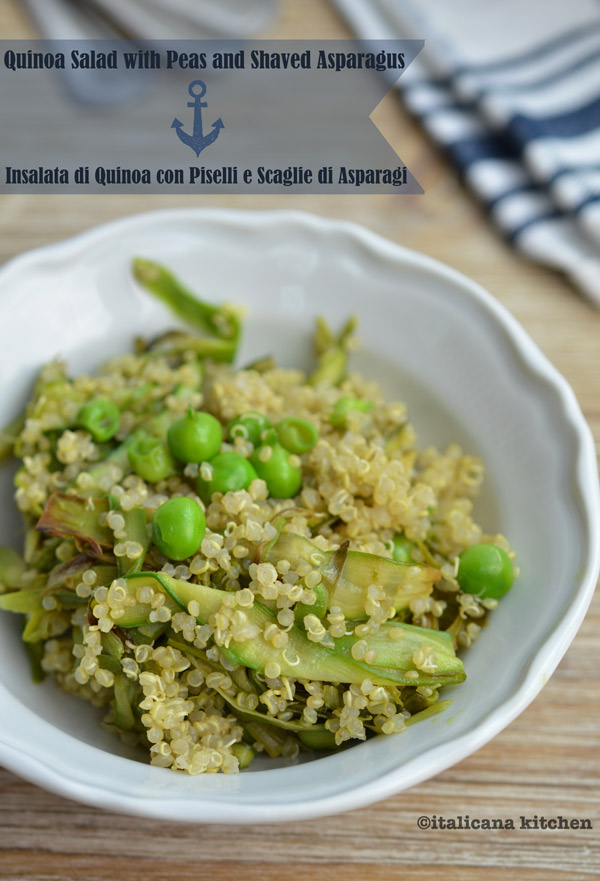 Last week here in Correggio (Emilia-Romagna, Italy) it was hot and humid, but now it's rainy and cool outside. It feels good to wear a sweatshirt and Mr. Italicano's big warm blue sweatpants. I don't think I will every get use to the humid air that steals my energy like a sneaky pickpocket :: borseggiatore steals wallets on the crowded metro. Before you know it, what you had is gone. Such injustice, I tell you.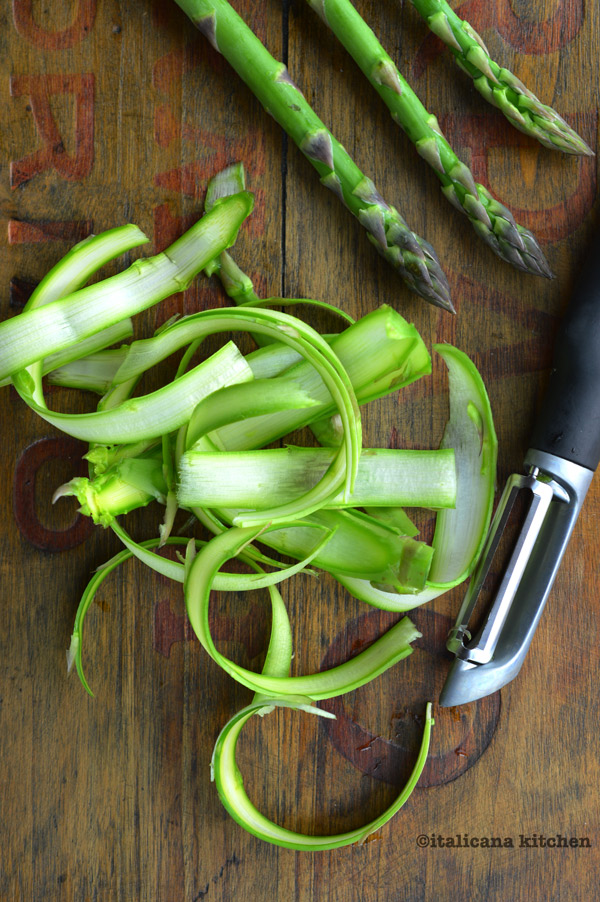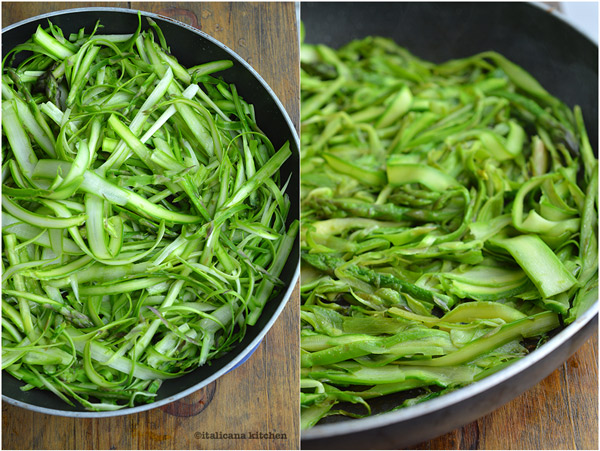 I'm in my Italian kitchen—5500 miles from Seattle, but I feel like I am there. I look out my window and see the same dreary grey sky that I spent so many years staring out at from behind closed windows of all shapes and sizes in libraries, offices, coffee shops, restaurants, gyms and various apartments. Some may hate this drab :: scialbo weather, but I find it comforting and soothing. It's as though I am nestled by big pillows of sheep fur, the sensation is so cozy that it makes me want to curl up and read and write or relax cooking with a warm cup of tea and some mellow music.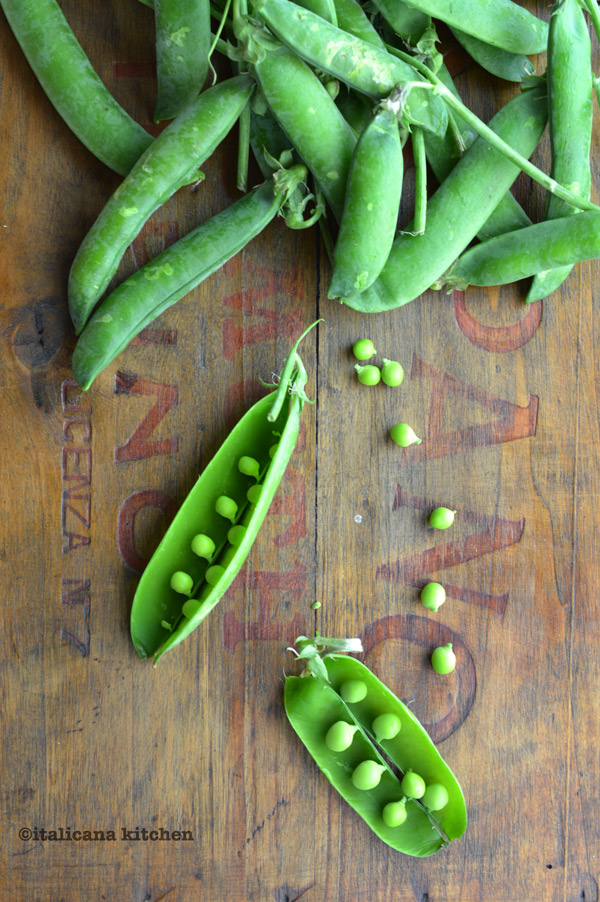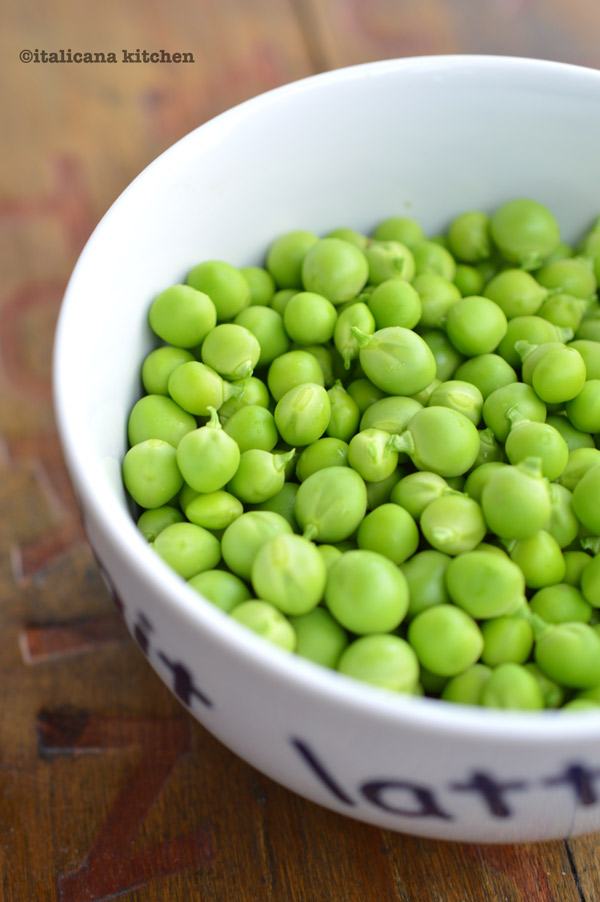 I think of Mr. Italicano as I snap open these peas for this quinoa salad. He's gone off to the Adriatic Sea for a sailing course. Poor him. Every time he goes he encounters bad weather and an angry sea :: mare. Yet, maybe it's for the better. As a good English proverb says, "A smooth sea never made a skilled sailor."  How true this is, and so applicable to our daily lives. The challenges we face, the obstacles we have to hurdle are the things that benefit us in the future. It is this hope that I can realize my dreams and passions that helps me to not give up when things get tough, reminding me that these challenges will only make me stronger. (Even though it's not always easy!)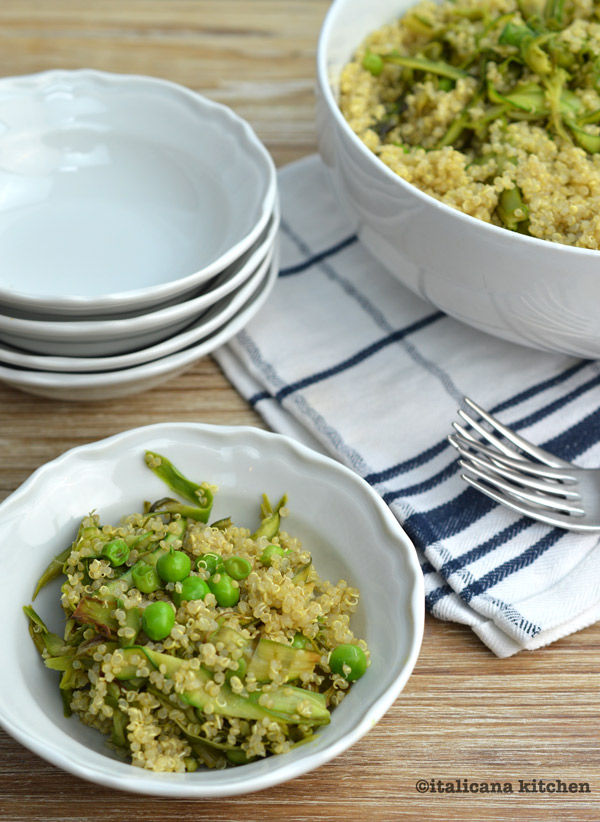 I am making a big bowl :: ciotola grande of this quinoa salad with shaved asparagus and peas. It's the perfect healthy dish to warm me up today, and we'll eat it cold tomorrow when my hungry sailor returns.  I hope you have a great weekend wherever you are and enjoy your day, rain or shine!

Quinoa Salad with Peas and Shaved Asparagus
This wholesome quinoa salad with peas and shaved asparagus is perfect for healthy weeknight dinners or a large get-together.
Ingredients
For the quinoa:
4 cups water
2 cups (370g) quinoa
1 tablespoon extra virgin olive oil
2 cloves garlic, peeled
30 stocks of asparagus, ends snapped off and shaved
1 cup shelled peas, fresh or frozen
For the parsley basil pesto: 
2 handfuls Italian flat leaf parsley
2 handfuls basil
1 small lemon, juiced
⅓ cup extra virgin olive oil
2 tablespoons pine nuts (or walnuts)
1 clove garlic, finely chopped
Salt and black pepper, to taste
Instructions
Bring a medium saucepan of water to boil. Add the quinoa, cover, lower the heat to simmer, and cook for 15 minutes.  Remove the saucepan from the heat with the lid still on and rest for 5 minutes.
In the meantime, make the parsley basil pesto. Toss all of the ingredients into a food processor or use a hand immersion mixer and mix until smooth. Add more extra virgin olive oil if needed to arrive at a runny consistency.
Heat the extra virgin olive oil in a large skillet over medium heat then add the whole garlic cloves and shaved asparagus. Cook for 2-3 minutes then add the peas and cook for an additional 2-3 minutes. Discard the garlic.
Fluff the quinoa with a fork and pour into a big serving bowl. Add the asparagus, peas and parsley basil pesto and stir until combined. Serve warm or cold. A great make-ahead recipe for large gatherings.
Here is another delicious
quinoa salad
to try.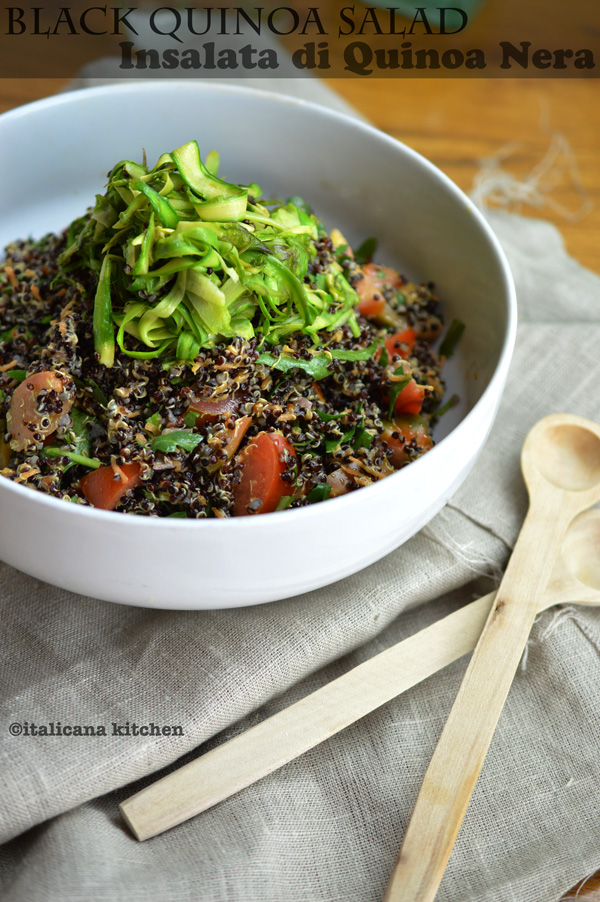 Related posts: