I expected only the best at Il Renaissance Tuscany Il Ciocco Resort & Spa: nice rooms, quality food and good service. To say that this hotel lived up to my expectations is an understatement; it offers so much more.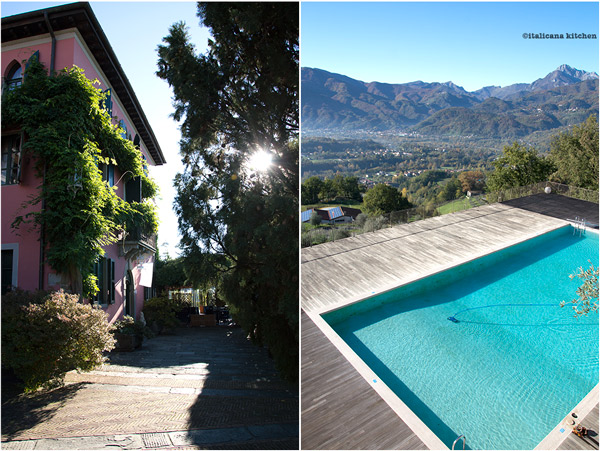 First we need to talk about the hotel's remarkable location. I've been to Tuscany several times and I'm well acquainted with the soft rolling hills dotted with vineyards and lined with Cyprus trees. If you haven't been to Tuscany, well then, you've at least probably seen the panoramic landscape in a movie or on some relative's postcard. It's absolutely lovely, even quite dreamy at times. This is what I expected as I rode the train towards the hotel for a weekend getaway last month. Yet, the moving scenery behind the glass revealed sharp dramatic mountains covered with thick vegetation in vibrant fall colors. Still, these views from the train were only the tip of the iceberg in comparison to those at Il Renaissance Tuscany Il Ciocco Resort & Spa located on top of a private mountain nestled in the Serchio Valley between the Apuane Alps and the Tuscan-Emilian Appenines. From my room's balcony I had a panoramic view that could leave even a pessimist breathless.
Next I need to tell you about the silence. By now a month has passed, but I still remember when I stood on my room's balcony with the warm Autumn sun splashed across my face breathing in that musky nature smell as I listened to complete silence broken every now and then by birds chirping or the soft breeze rustling the leaves in the distance. Such serenity; it was the ultimate place for Mr. Italicano and I to relax. Unwind. Recharge.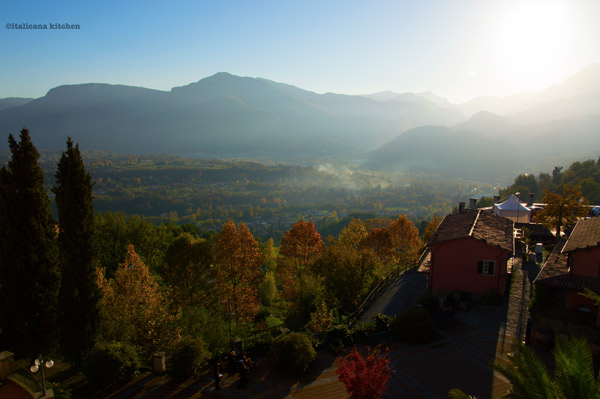 Everyone likes to relax in different ways: Il Renaissance Tuscany Il Ciocco Resort & Spa offers many options to optimize your getaway.  Passionate readers can stay in the comfort of an elegant room, taking advantage of the balcony, or cozy up in front of a fire in the various hall lobby nooks. Spa lovers can lounge pool side or take advantage of the many wellness and beauty services. History buffs can meander the cobbled streets of Barga, a nearby historic hilltop town. For sports enthusiasts, there are tennis courts, an indoor gym and endless outdoor running trails. And, last but not least, if you are a wine and food lover like me, then this is your mecca.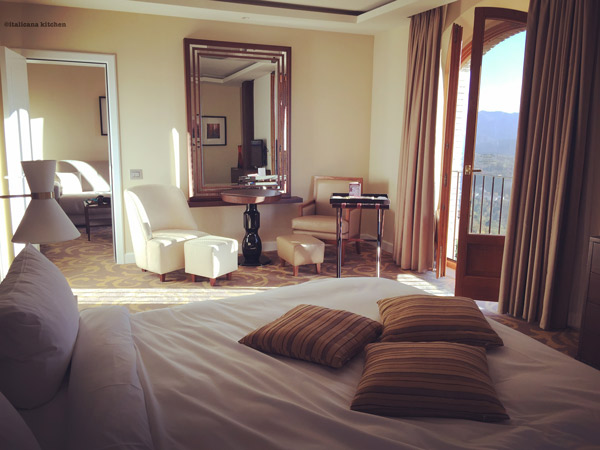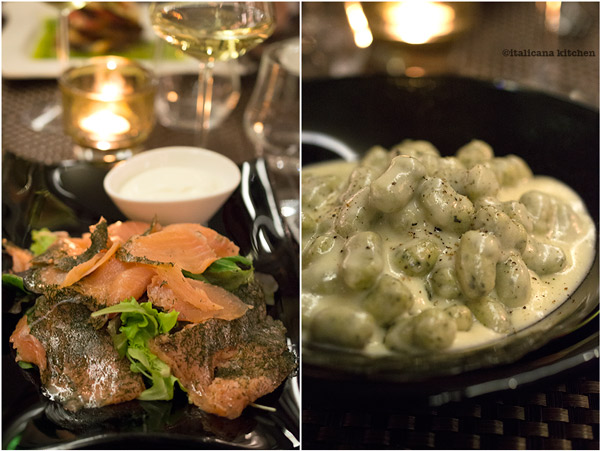 For starters there are many fantastic wineries in this valley. Sure, a Tuscan trip through Chianti is definitely worth a visit—I loved it—but, I also enjoy getting off the beaten track and discovering new things, in this case interesting wine producers like Podere Concori. As a small family run biodynamic winery, the tour and tasting were personal and casual, and the product line was crafted with care according to the stands of biodynamic wine: no chemicals, starter yeasts, filtering and clarification are used, and the bottling process follows lunar phases. It's often said that biodynamic wine is the ultimate expression of terroir; the wine is made in the vineyard (and not in the winery) and each year the vintage presents you with something new.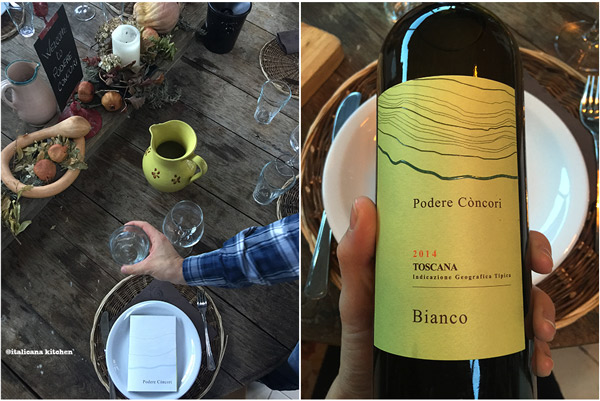 Don't forget that in Italy you can live food history. Il Renaissance Tuscany Il Ciocco Resort & Spa arranged a fascinating foodie trip for Mr. Italicano and I to see Molino di Fabbriche, an organic watermill created in 1721. There are four millstones, one of which is used exclusively to grind chestnuts to produce organic flour.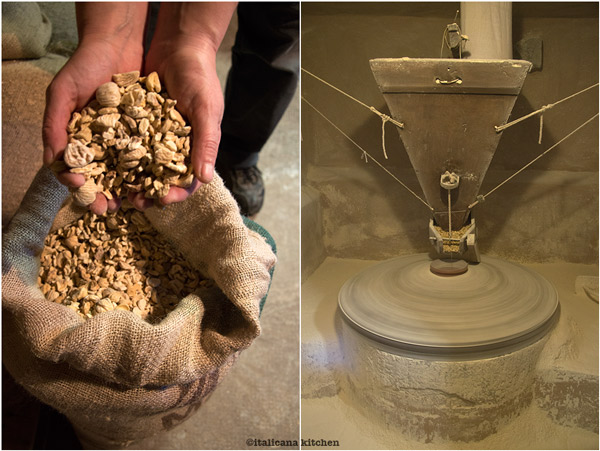 The miller gave us a personal tour then had us try some local products made with chestnut flour, like: "Necci con Ricotta" which are similar to crepes and are filled with ricotta, "Castagnaccio", a typical dessert made with pine nuts, raisons, walnuts and rosemary. There was even "birra di castagna", a particular chestnut beer.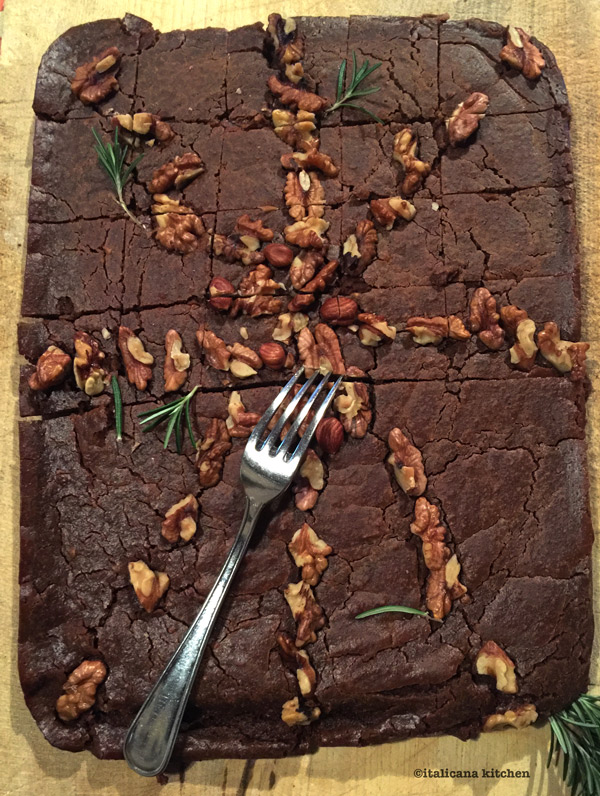 Not to miss is the unique culinary packages offered at Il Renaissance Tuscany Il Ciocco Resort & Spa. There are various options, but the one we tried was a day's experience with the chef. We met with chef Giambattista Giannotti in the morning to plan the menu then set out to procure the ingredients in the nearby area. First stop was at a nearby fish farm (no ogm, meat or colorants used) located in the Serchio Valley.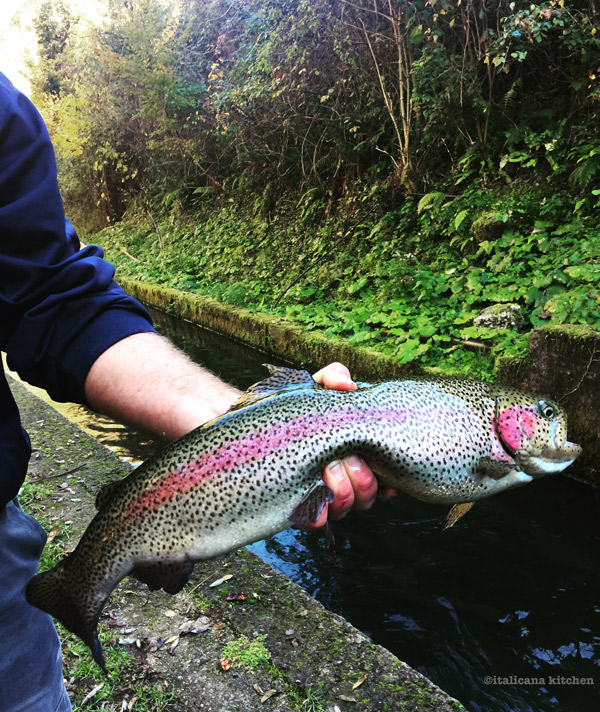 After choosing our river trout, we proceeded to a beautiful historic village called Barga, passing through the farmer's market and getting cheese, bread and Casciana apples for our cooking class at a 100 year old store selling local products. (On a side note, there is a fantastic little restaurant called Scacciaguai in Barga that is not to be missed. They specialize in truffle dishes. Need I say more?)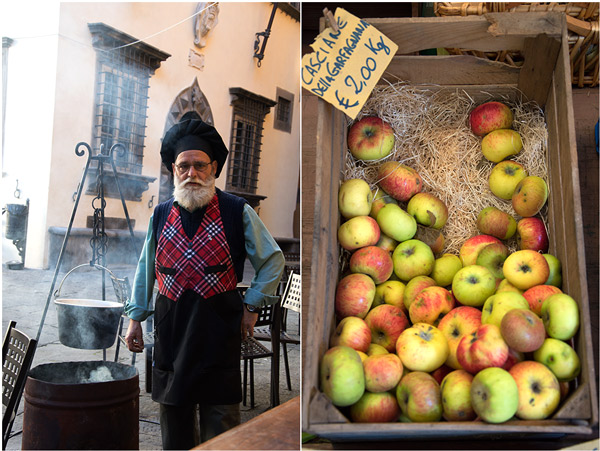 We then headed back to the resort where the chef showed me how to make some delicious recipes: tomato bruschetta, local cheeses and smoked trout for an appetizer; handmade tagliolini pasta with smoked trout in a cream sauce for the first course; baked trout on a bed of roasted potatoes, tomatoes, olives and onions for the second course and an apple crostata with vanilla gelato and cinnamon for dessert.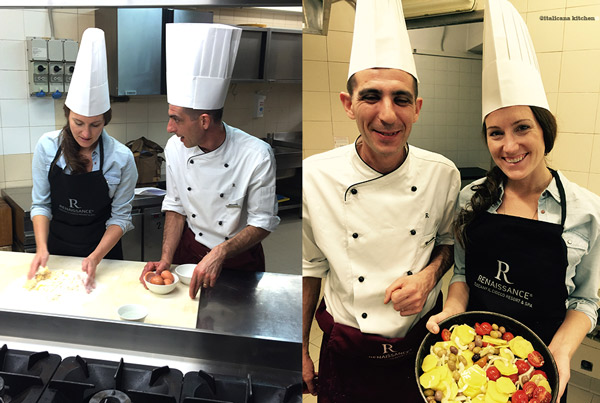 After finishing cooking, we sat on the balcony enjoying the stunning view, delicious food we made, great wine and company. It was a short and relaxing weekend getaway enriched with many memories I will remember for a lifetime. This is Tuscany. This is Il Renaissance Tuscany Il Ciocco Resort & Spa.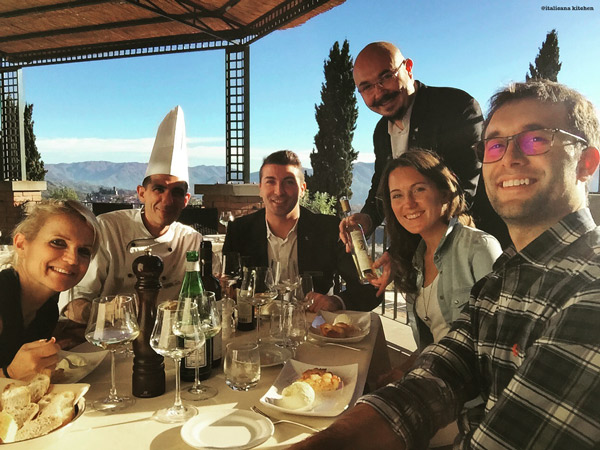 A special thanks to Cinzia Panella, Georges Midleje, Carlo Celestini, Lorenzo Magri, Chef Giambattista Giannotti, Jacopo and the rest of the staff at Il Renaissance Tuscany Il Ciocco Resort & Spa. You made our stay truly memorable and special.
Related posts: