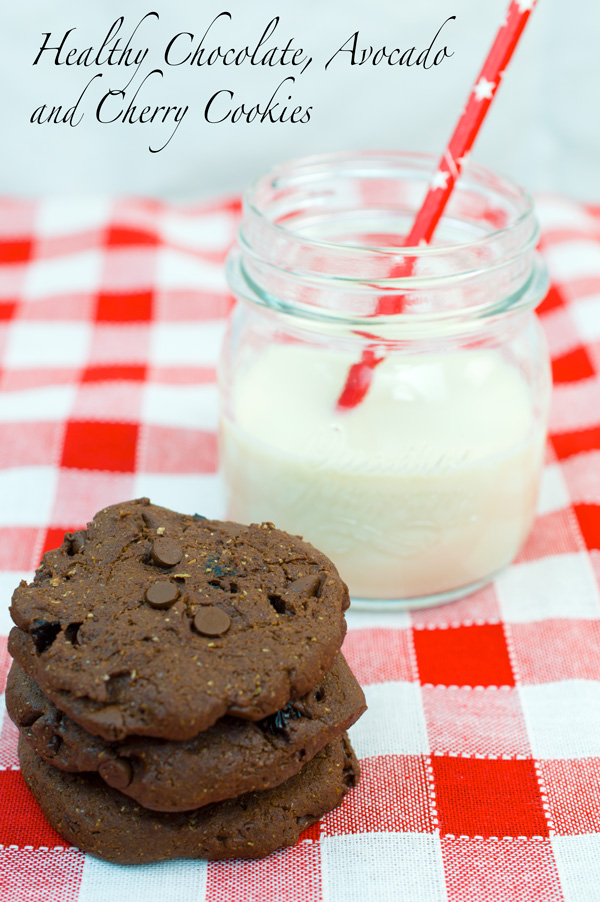 Avocado in a cookie.  Sounds strange, right?  Yet, for those who want a healthier substitution for butter, avocados are your best friend.  Masked by cocoa you can't taste the avocado in these healthy chocolate, avocado and cherry cookies; you just get to reap the health benefit of avocados and their silky texture.  Did you know that avocados are among the healthiest foods on the planet? I think this news calls for another cookie:-)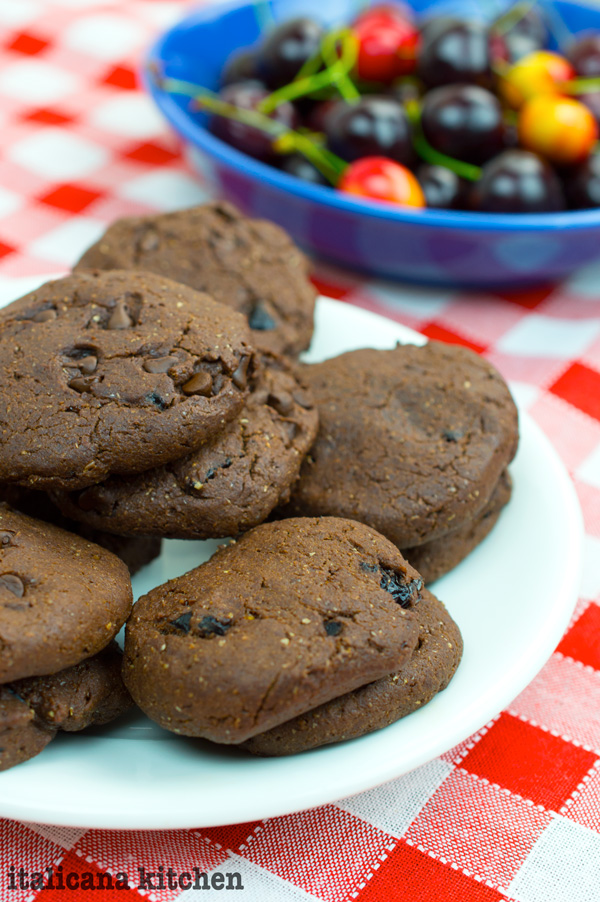 I slightly adapted this recipe from Two Peas and Their Pod. Since I always try to substitute wheat for white flour in recipes, I decided to give it a go with these. If you are looking for a super sweet indulgent cookie, these are not for you.  If you are looking for a not-so-sweet but flavorful cookie that you can feel good about eating, then this may just be your new favorite recipe.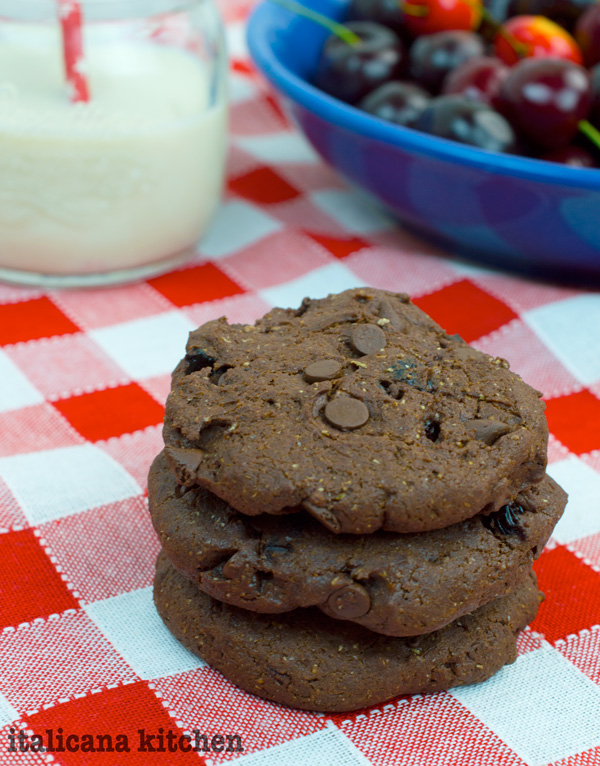 These are great breakfast cookies, hiking cookies and make the perfect mid-day snack. You can also transform them into vegan cookies, simply by using vegan chocolate chips.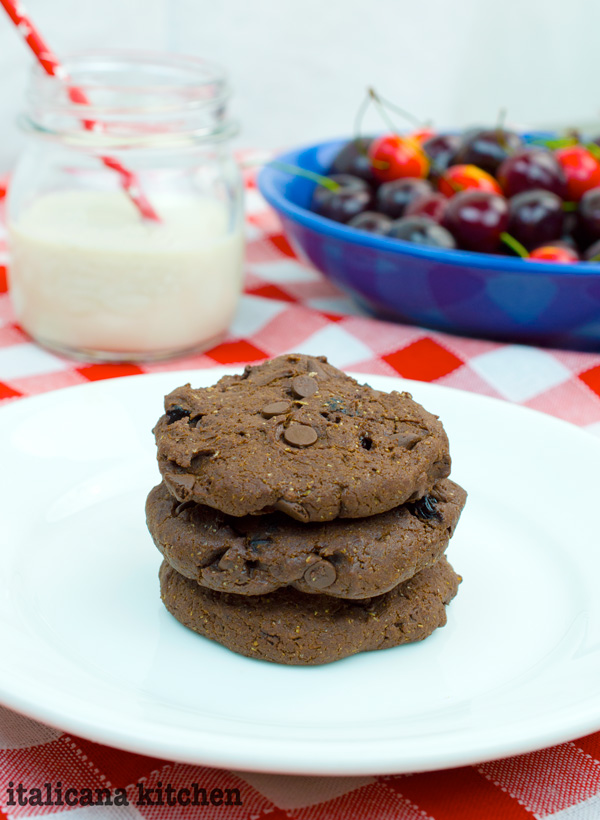 Healthy Chocolate Avocado and Cherry Cookies 
Substitute butter with avocado, one of the healthiest foods on the planet, to create a delicious and moist chocolaty cookie that is vegan friendly.
Ingredients
1¼ cup (235g) whole wheat flour 
1 tsp (2g) cornstarch
1 tsp (5g) baking powder
½ (2g) tsp sea salt
⅔ cup (56g) unsweetened cocoa
¼ cup (59ml) melted coconut oil
¼ cup (51g) mashed avocado
¼ cup (50g) white sugar
½ cup (100g) brown sugar
½ tsp (2.5ml) vanilla extract
⅓ cup (78ml) soy milk
¼ cup (40g) dark chocolate chips*
¼ cup (41g) dried cherries
Instructions
Preheat the oven to 350°F (176°C) and line a cookie sheet with parchment paper. 
Stir together the flour, cornstarch, baking powder, salt and cocoa in a medium bowl. 
In a separate bowl, beat the following ingredients together with an electric hand mixer: coconut oil, avocado, sugars, vanilla extract and soy milk. 
Add the flour mixture and beat until combined. Stir in the chocolate chips and dried cherries. 
Divide the cookie dough into 12 balls and place them on the prepared cookie sheet. Slightly press down to flatten the cookies with the back of a spoon. Bake for 10 minutes and allow the cookies to cool for a few minutes on the cookie sheet before transferring them to a wire rack to cool completely. 
*Note—For the vegan version, simply use vegan chocolate chips. 
Slightly adapted from: Two Peas and Their Pod
Related posts: