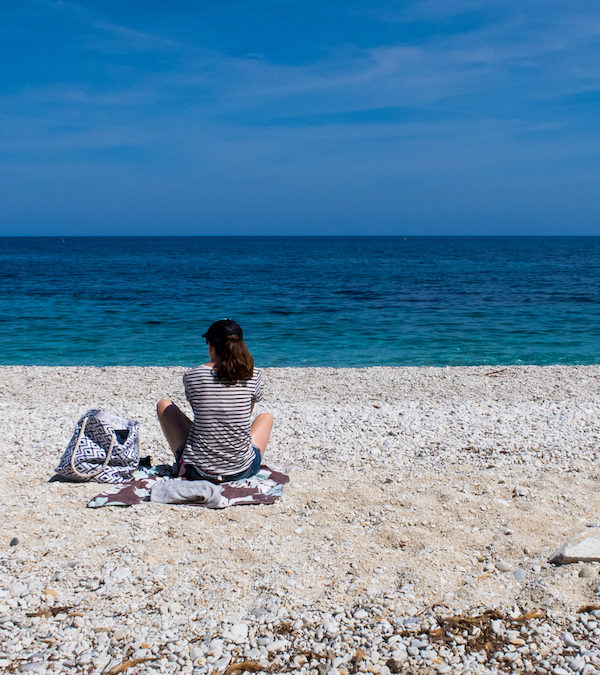 This weekend Mr. Italicano and I finally gave ourselves 3 days of rest. We took advantage of visiting our client in Tuscany, then continued south towards the beautiful Island of Elba. On the way we stopped at the picturesque hillside town of San Gimignano–a truly magical place. We ate lunch outside at a small restaurant on the outer walls that overlooked the Tuscan vineyards and rolling hills while listening to the beautiful music of a street musician who played songs from a violin, guitar and an antique looking instrument. We then continued a mere 2 hours south, where we arrived at Piombino, an important Tuscan port, and the departing point for Elba Island.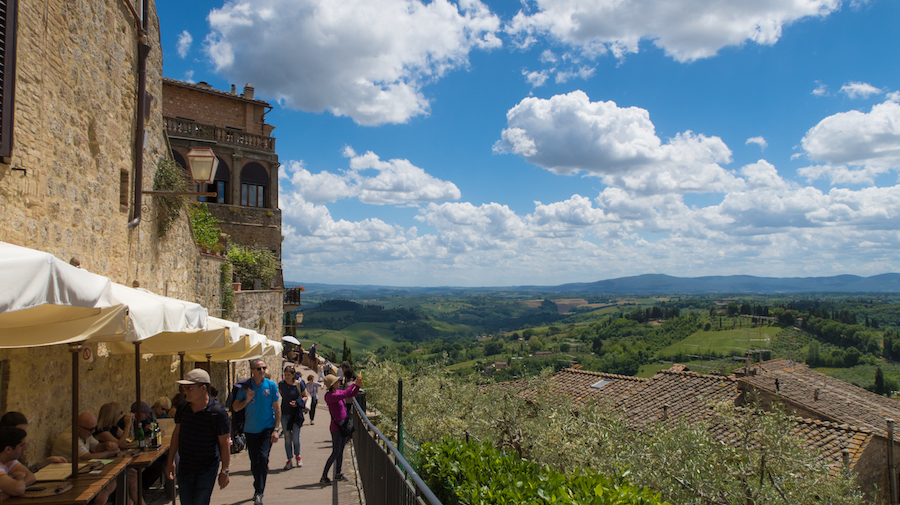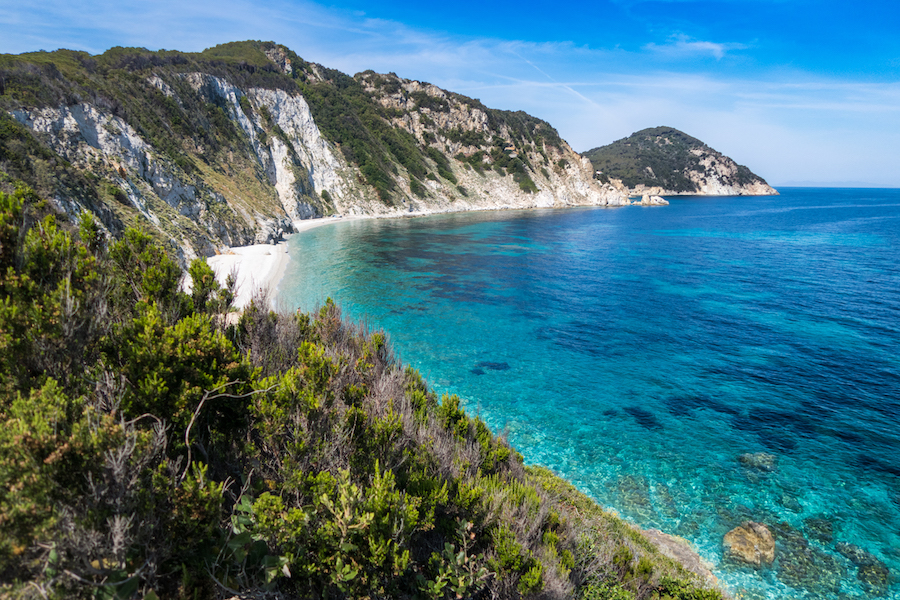 Did you know that Elba Island is just a 1 hour ferry ride off the coast of Tuscany? This beautiful gem is covered with green shrubs and trees as far as the eye can see, curvy roads built alongside dazzling turquoise water, exclusive white sand beaches and delicious handmade pastas and seafood dishes. In essence, it's the perfect getaway–at least in the month of May. While June, July, and August are overpriced and overrun with tourists, May and September are perfect for a peaceful and relaxing retreat even it if means risking a day or two of unpredictable weather. Fortunately for Mr. Italicano and I, we had sunshine and warm temps during our two days on Elba Island this past weekend.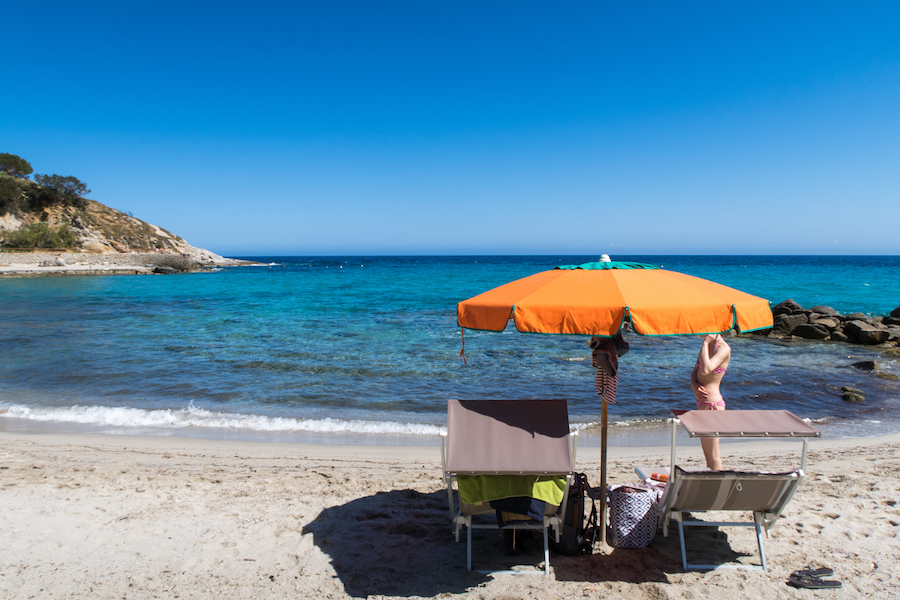 Thank goodness! All I wanted for the past two months was a weekend, even simply one day, to unwind, unplug and recharge my batteries. I needed a break from work, from technology, from my million thoughts on how to grow our small business. Lately I've been feeling stressed, tired and overwhelmed–to the point that I break down in tears or get angry and snap at Mr. Italicano out of frustration. (Poor Mr. Italicano.) Too much of one thing is never good. For me working two straight months of nights and weekends was too much, no matter how passionate I am about my job or how much I love it. I needed some me time. I need some us time. I needed to recharge. Elba's charming and deserted beaches were the perfect cure.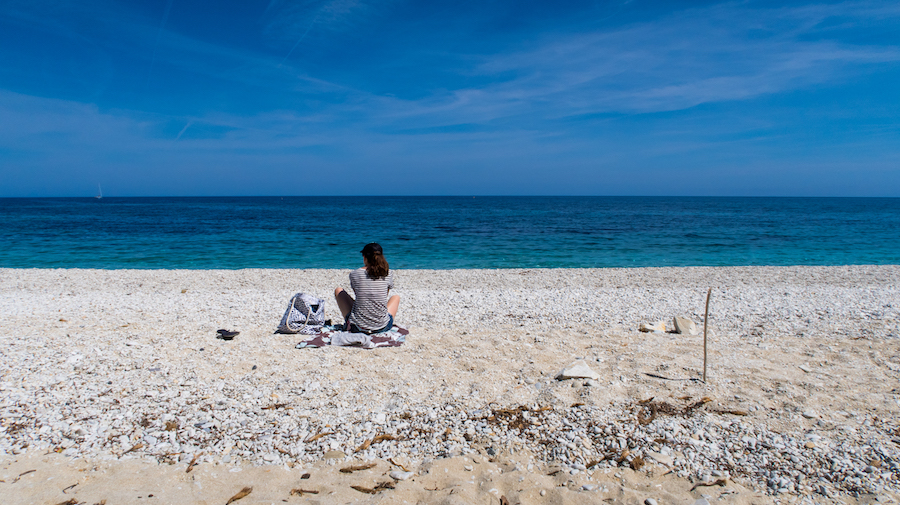 Don't get me wrong, I am so thankful for all of the new projects that are keeping us busy, paying our bills and allowing us to follow our dreams. I put my heart and soul into my job and feel so grateful each day that I have the opportunity to be my own boss and follow my passions. I find it hard to work a 9 to 5 job for someone else; I love being consumed by the entrepreneurial realm where I hustle and keep myself engaged as there is always something to do.  I love having a purpose and a challenge to fight for each day. And, now that Mr. Italicano and I are working together it is even more fun and satisfying… and at times more problematic to take a break.  We've become a tight-knit team.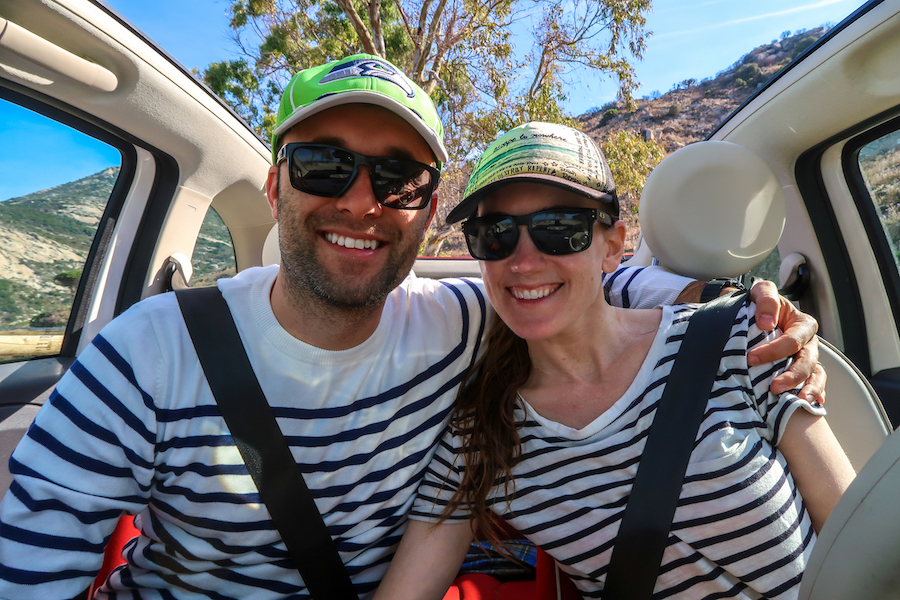 Remember my post on 5 Hard Truths I Learned about Myself in 2016? #4 was about how I put my business first before my relationship with Mr. Italicano. My goal for 2017 was to become a more thoughtful wife and to stop talking about work after 8pm. Hah! If only I could say this was true:
We usually work well past 8pm.

Now that Mr. Italicano and I work together and can offer more services regarding food content creation for companies, he too is absorbed in growing our business. There is no "off button." Sometimes the last words before a kiss at midnight are strategies about our plans for the following day or our first words in the morning when we wake up. If you were a fly on our wall we may bore you to death. Yet, we couldn't be happier. 🙂 We are engaged, stimulated and our business is taking flight.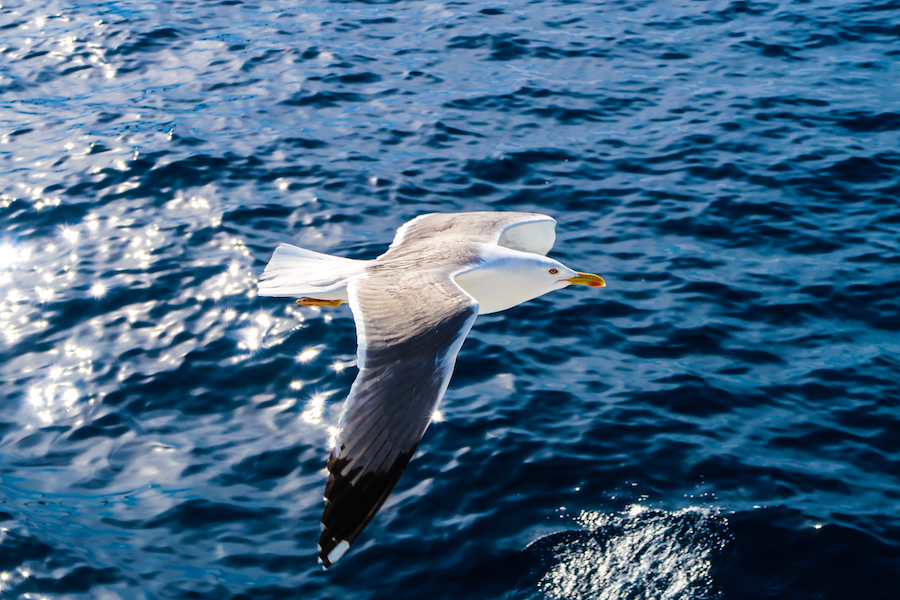 But like all things in life, there is always a need for balance. And, for us it's 1 weekend a month to hit the work pause button, focus on us as a couple and on us as individuals. To recharge our batteries before embarking on another amazing sprint of work. In Elba, we spent lazy days in the sunshine reading a book while listening to the sound of the waves hit the shore in the background, while every once and awhile taking a stroll on the beach to dip our toes in the cold Mediterranean water. We woke up without an alarm to the sunlight that crept through the white transparent curtains in our room and enjoyed the early morning air on our balcony overlooking the still sea. We walked on dirt trails to remote beaches, listening to the birds sing and enjoying the wafts of sweet wild flowers. We ate lunch on our lawn chairs with our feet in the sand, and for dinner we dined on fresh fish and vegetables. We explored Elba Island with the top rolled down in my little 500 Fiat car and sang along to songs on the radio. We played and laughed in the sunshine and kissed under the moon. Elba is a magic place. It's the perfect place to recharge. I hope one day you can visit.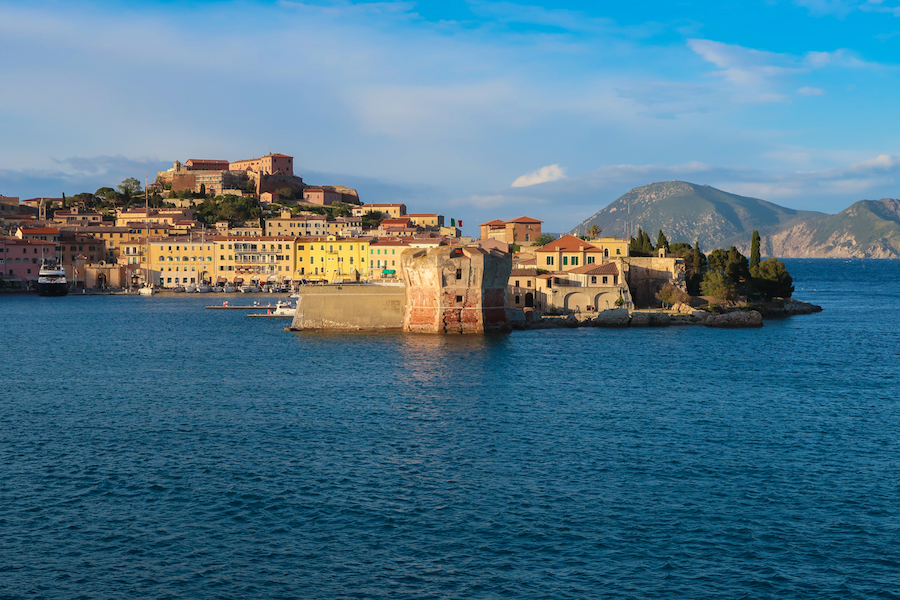 Practical Information
Getting There:
Ferry from Piombino to Portoferrario – You can walk on as a passenger or you can take a car. You can also rent mopeds on the island if you walk on but want to explore the island or take the local buses. Ferry cost for 2 people and 1 small car = 157euro. (A little pricy, but worth it. Helps if you stay for a week.) 
Where to Stay:
Booking and Airbnb are two great resources for planning your getaway. We stayed at a clean and simple hotel called Hotel Bel Tramonto in the northwest corner of the island. Our room had a nice balcony with a view of the sea. It's quite remote and a car is necessary. We spent 79euros a night. We didn't stay at these hotels, but we walked past them and they were a short walking distance to the beach and looked really nice. Gallo Nero  and Hotel Cernia Botanical Garden
Where to Go:
During our short weekend we spent our time at the stunning Sant Andrea beach, Sansone Beach and La Ghaia (only recommended if you need to kill some time while you wait for your ferry at Portoferrario as it's a short walk from the port). We didn't stop there this trip, but absolutely go (and even stay) at Fetovaie. It's one of my favorite beaches in Elba.
What to Eat:
More than recommend where to eat, I would reccomend what to eat. Definitely try the fried calamari/fish plate which is typical on the seaside (1 portion is perfect to split between 2 or more people as it's quite heavy.) If you find homemade gnoochi, don't pass it up. Search for other homemade pastas with seafood (octopus, crab, shrimp etc.) If you want a simple sandwich, try a foccaccina with anchiovies, tomatoes, basil and artichokes.
If you've been to Elba and have other recommendations on things to see or places to eat, please leave a comment below!
Thank you for following this blog and I hope you have a wonderful and relaxing upcoming weekend.
More Photos! I couldn't resist.  🙂